Book sale: Save up to 25% on print and eBooks. No promo code needed.
Book sale: Save up to 25% on print and eBooks.
Pharmaceutical Care in Digital Revolution
Insights Towards Circular Innovation
1st Edition - March 15, 2019
Editors: Claudia Rijcken, Ardalan Mirzaei
Paperback ISBN:
9 7 8 - 0 - 1 2 - 8 1 7 6 3 8 - 2
eBook ISBN:
9 7 8 - 0 - 1 2 - 8 1 7 6 3 9 - 9
Pharmaceutical Care in Digital Revolution demonstrates how blending human and digital pharmaceutical care can establish optimal Apothecary Intelligence (AI). Organized into four… Read more
LIMITED OFFER
Save 50% on book bundles
Immediately download your ebook while waiting for your print delivery. No promo code is needed.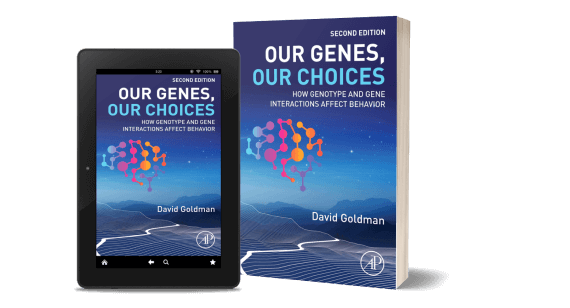 Pharmaceutical Care in Digital Revolution demonstrates how blending human and digital pharmaceutical care can establish optimal Apothecary Intelligence (AI). Organized into four parts, it examines digital health advances that will synergize the pharmaceutical care process and prepares stakeholders for a dynamic future, fueled with innovation. Beginning with the global picture on health care systems, patients' expectations, and current pharmaceutical care practices, the book covers details of relevant digital technologies as well as compliance, ethical, educational, and cultural aspects to take successful steps towards digital pharmaceutical care. The text includes links to lectures and technology facts, tutorials on how to implement advances in your own working environment, and examples of stakeholders who are successful in building synergy between digital and pharma.
Pharmaceutical Care in Digital Revolution is a practical resource to equip pharmaceutical care stakeholders, such as pharmacists, physicians, pharmacy technicians, and students as well as those in surrounding ecosystems like payers or regulators. It is a crucial reference to understand how technological innovation is changing the paradigm in which we provide current and future pharmaceutical care and how to keep it accessible, affordable, and sustainable.
Learn about advances in digital health technology and apply them as a change leader to create circular pharmaceutical care
Provides insights on future pharmaceutical care and implement essential conditions to create the best outlook for patients
Access links, QR codes, and explanatory animations as educational material to the book
All stakeholders involved in executing and optimizing future pharmaceutical care pathways which includes pharmacists, pharmacy technicians, academia, physicians, pharmaceutical companies, supply chain providers, payers, policy makers, patients and health tech providers
Introduction by Claudia RijckenExecutive Summary by Claudia RijckenNine Future Thoughts for the Day After Tomorrow by Claudia RijckenAbout the Authors and Disclosure of Conflicts of Interest by Claudia RijckenThank You and Acknowledgements by Claudia RijckenForeword: Technology vs. Humanity by Gerd Leonard
Why: Global Healthcare Systems Under Pressure1. Oxygen Required by Claudia Rijcken2. Innovation Biotopes Required by Paul Louis Iske3. Value Based Healthcare Forestry by Claudia Rijcken4. Outcome-Based Hunting Grounds by Claudia Rijcken5. #patientsincluded™ Botany by Claudia Rijcken6. Scenery of Pharmaceutical Care by Claudia Rijcken
What: Digital Advances to Innovate Pharmaceutical Care Journeys7. Abiotic Digital Health Technologies by Claudia Rijcken8. Data Outback of an Internet of (Pharma) Things by Claudia Rijcken9. Jungle of Health Apps by Claudia Rijcken10. Rainforests of Wearables and Insideables by Claudia Rijcken11. Sequoias of Artificial Intelligence by Claudia Rijcken12. Pharmbot Canopies by Claudia Rijcken13. Savanna of Virtual, Augmented, and Mixed Reality by Claudia Rijcken14. Blockchain Taiga by Claudia Rijcken15. Digital Therapeutic Mangroves by Claudia Rijcken16. Digitial Vegetation Beyond 2024 by Claudia Rijcken
How: Conditions to Drive Combinatoric Pharma-Digital Innovation17. Healthlands of Digital Health Compliance by Rob Peters and Barry Meesters18. Ethical Practice: Fostering Trees of Life by Wilma Gottgens19. Educational Biome by Claudia Rijcken
How: What to do Tomorrow as a Pharaceutical Care Leader20. Digital by Design: Effective Future Oxygen Supply by Claudia Rijcken21. Hayfields of High-Performance Cultural Transformation by Paul Rulkens
Final Discussion: Circular Pharmaceutical Care by Claudia RijckenList of AbbreviationsReferences
Appendix 1 - Overview of Referred Laws, Legistrations, and Standards in Chapter 17 by Rob Peters & Barry Meesters
Published: March 15, 2019

Paperback ISBN: 9780128176382

eBook ISBN: 9780128176399
Claudia Rijcken
Claudia has an educational background as a pharmacist and obtained a PhD in Pharmacoepidemiology and a Master of Health Administration (eMBA).
After managing community pharmacy roles, she moved into clinical drug development in roles with increasing responsibility at Organon and Novartis.
Next, she acted within Novartis in international leadership roles in patient access, key account management, and public affairs. Here, Claudia developed a growing passion to educate an facilitate the adequate use of digital health technology to further enhance the value of pharmaceutical care.
She invested in learning about business development and health technology at Erasmus University Rotterdam and MIT Sloan and moved into a European digital innovation role within Novartis.
In 2019, Claudia founded the company Pharmi BV which is located at the Philips High Tech Campus in Eindhoven, the Netherlands.
Pharmi develops interactive digital medication care modules that facilitate blended care support to patients. It offers pharmacists the possibility to provide care digitally where possible, freeing up more time to provide the ultimate important human care where needed. Pharmi's platform MedsWise acts as an interactive digital coach for patients, warranting 24/7 patient access to reliable information, interaction and support at respective patient literacy levels and preferences.
Claudia is since 2019 also lecturer in digital pharmaceutical care for MSc Pharmacy students at the University of Utrecht, Netherlands. She regularly lectures on national and international events on digital pharmaceutical care and the transformation of care models.
Claudia is an active member of the FIP Technology Advisory Group.
Ardalan Mirzaei
Ardalan (Ardi) Mirzaei, BPharm, MPhil, GradCertEdStud (Higher Ed), PhD is a registered pharmacist and data scientist.
He completed his PhD in the School of Pharmacy, developing a dynamic model of patients' health information-seeking behaviour.
Ardi has worked in community pharmacy for over 15 years, having worked in a clinical setting as well as managing multimillion-dollar stores. In addition, he has a background in education, working as a training coordinator for pharmacy internships and teaching at the University of Sydney on subjects in business, pharmacy, and machine learning.
This is supplemented with over eight years of experience in data science, developing business solutions for the healthcare, education, retail, academic and government sectors. His passions include health, teaching and technology.
Ardi enjoys exploring the use of AI, machine learning and deep learning models and their application to everyday tasks and in healthcare. His interests have led to his involvement in the International Pharmaceutical Federation (FIP) Technology Advisory Group.
Affiliations and expertise
School of Pharmacy, Faculty of Medicine and Health, The University of Sydney, Australia