Book sale: Save up to 25% on print and eBooks. No promo code needed.
Book sale: Save up to 25% on print and eBooks.
World Seas: An Environmental Evaluation
Volume I: Europe, The Americas and West Africa
2nd Edition - August 24, 2018
Editor: Jean-Francois Hamel
Paperback ISBN:
9 7 8 - 0 - 1 2 - 8 0 5 0 6 8 - 2
eBook ISBN:
9 7 8 - 0 - 1 2 - 8 0 5 2 0 2 - 0
World Seas: An Environmental Evaluation, Second Edition, Volume One: Europe, The Americas and West Africa provides a comprehensive review of the environmental condition of the… Read more
LIMITED OFFER
Save 50% on book bundles
Immediately download your ebook while waiting for your print delivery. No promo code is needed.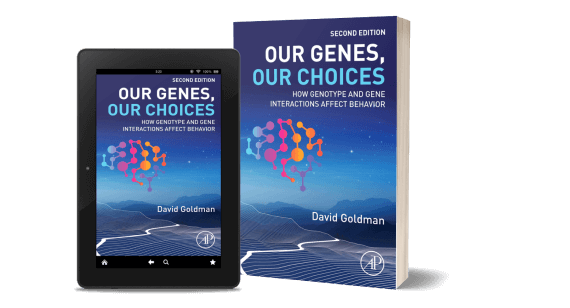 World Seas: An Environmental Evaluation, Second Edition, Volume One: Europe, The Americas and West Africa provides a comprehensive review of the environmental condition of the seas of Europe, the Americas and West Africa. Each chapter is written by experts in the field who provide historical overviews in environmental terms, current environmental status, major problems arising from human use, informed comments on major trends, problems and successes, and recommendations for the future. The book is an invaluable worldwide reference source for students and researchers who are concerned with marine environmental science, fisheries, oceanography and engineering and coastal zone development.
Covers regional issues that help countries find solutions to environmental decline that may have already developed elsewhere
Provides scientific reviews of regional issues, thus empowering managers and policymakers to make progress in under-resourced countries and regions
Includes comprehensive maps and updated statistics in each region covered
Professionals and students interested in marine science, environmental science and climate change impact
Introduction to World Seas: An Environmental Evaluation
Charles Sheppard
1. Antarctic Seas
Jonathan S. Stark, Tania Raymond, Stacy L. Deppeler, Adele K. Morrison
2. The Seas Around Greenland: An Environmental Status and Future Perspective
Frank Rigét, Anders Mosbech, David Boertmann, Susse Wegeberg, Flemming Merkel, Peter Aastrup, Tom Christensen, Fernando Ugarte, Rasmus Hedeholm, Janne Fritt-Rasmussen
3. The Environmental Status of Norwegian Coastal Waters
Christopher Harman, Trine Bekkby, Sara Calabrese, Hilde Trannum, Eivind Oug, Anders G. Hagen, Norman Green, Øyvind Kaste, Helene Frigstad
4. The Baltic Sea
Beata Szymczycha, Agata Zaborska, Jacek Bełdowski, Karol Kuliński, Agnieszka Beszczyńska-Möller, Monika Kędra, Janusz Pempkowiak
5. The Bay of Biscay
Angel Borja, David Amouroux, Pierre Anschutz, Moncho Gómez-Gesteira, María C. Uyarra, Luis Valdés
6. The English Channel: La Manche
Jean-Claude Dauvin
7. The Portuguese Coast
Patricia G. Cardoso, Marina Dolbeth, Ronaldo Sousa, Paulo Relvas, Rui Santos, Alexandra Silva, Victor Quintino
8. Black Sea
Nadezhda Todorova, Sergey V. Alyomov, Brindusa Cristina Chiotoroiu, Bettina Fach, Tatyana S. Osadchaya, Miroslav Rangelov, Baris Salihoglu, Vasil Vasilev
9. Greece
Nomiki Simboura, Panagiota Maragou, Giorgos Paximadis, Kostas Kapiris, Vassilis P. Papadopoulos, Dimitris Sakellariou, Alexandra Pavlidou, Ioannis Hatzianestis, Maria Salomidi, Christos Arvanitidis, Panayotis Panayotidis
10. Tunisia
Lotfi Aleya, Béchir Béjaoui, Amel Dhib, Boutheina Ziadi, Mouna Fertouna-Bellekhal, Mohamed-Amine Helali, Inès Khedhri, Walid Oueslati, Rym Ennouri, Cintia Yamashita, Noureddine Zaaboub, Achref Othmani, Monia El Bour, Lamia Trabelsi, Mohamed M. Abdel-Daim, François Galgani, Maria Virgínia Alves Martins, Souad Turki
11. Italian Seas
Roberto Danovaro, Ferdinando Boero
12. The Coasts of Turkey
Filiz Kucuksezgin, Idil Pazi, Ferah Kocak, Tolga Gonul, Muhammet Duman, Hüsnü Eronat
13. Northern West Coast of Canada
Brenda Burd, Jennifer Jackson, Richard Thomson, Ian Giesbrecht, Kieth Holmes
14. Southern West Coast of Canada
Brenda Burd, Sarah Cook, Richard Thomson
15. Chesapeake Bay
Donna Marie Bilkovic, Molly M. Mitchell, Kirk J. Havens, Carl H. Hershner
16. An Environmental Assessment of the North and South Carolina Coasts
Michael A. Mallin, JoAnn M. Burkholder, Lawrence B. Cahoon, Amy E. Grogan, Denise R. Sanger, Erik Smith
17. The Coastal Marine Ecosystem of South Florida, United States
Diego Lirman, Jerald S. Ault, James W. Fourqurean, Jerome J. Lorenz
18. The Gulf of Mexico
R. Eugene Turner, Nancy N. Rabalais
19. Southern California Bight
Kenneth Schiff, Karen McLaughlin, Shelly Moore, Yiping Cao
20. Canary Islands
Rodrigo Riera, Juan Domingo Delgado
21. The Azores
Brian Morton, Antonio M. de Frias Martins
22. Bermuda and the Sargasso Sea
Struan R. Smith, Tammy Warren
23. UK Overseas Territories in the Northeast Caribbean: Anguilla, British Virgin Islands, Montserrat
Shannon Gore, Stuart P. Wynne, Andrew Myers
24. Trinidad and Tobago
Azad Mohammed, Terry Mohammed, Jahson Alemu, Stephanie White, Judith Gobin
25. The Commonwealth of the Bahamas
Kathleen Sullivan Sealey, Alan Logan
26. The Turks and Caicos Islands
Kathleen S. Sealey, Kathleen Wood, Alan Logan
27. The Mexican Caribbean: From Xcalak to Holbox
Rioja-Nieto, R., Garza-Pérez, R., Álvarez-Filip, L., Mariño-Tapia, I., Enriquez, C.
28. Pacific Coast of Mexico
Xavier Chiappa-Carrara, Cecilia Enríquez, Vanesa Papiol, Ismael Mariño-Tapia, Cristóbal Reyes-Hernández
29. Chile: Environmental Status and Future perspectives
Moisés A. Aguilera, Jaime Aburto, Luis Bravo, Bernardo Broitman, Rafael A. García, Carlos Gaymer, Stefan Gelcich, Boris López, Vivian Montecinos, Aníbal Pauchard, Marcel Ramos, José Rutllant, Claudio Sáez, Nelson Valdivia, Martin Thiel
30. Río de la Plata: Uruguay
Pablo Muniz, Natalia Venturini, Ernesto Brugnoli, Juan Manuel Gutiérrez, Alicia Acuña
31. Nicaragua: Caribbean Coast
Stephen C. Jameson, Kara Stevens, Rodolfo C. Bennett
32. Nicaragua: Pacific Coast
Stephen C. Jameson, Kara Stevens, Rodolfo C. Bennett, Norving J.T. Cardoza
33. The Northern Argentine Sea
Jorge E. Marcovecchio, Silvia G. De Marco, María Andrea Gavio, Maite Narvarte, Sandra Fiori, Marcela S. Gerpe, Diego H. Rodríguez, María Celeste López Abbate, Noelia La Colla, Ana L. Oliva, Sergia Zalba, María Cielo Bazterrica, Valeria A. Guinder, Carla V. Spetter, Melisa D. Fernández Severini, Andrés H. Arias, Sandra E. Botté
34. Southern Argentina: The Patagonian Continental Shelf
Mónica Noemí Gil, Erica Giarratano, Vicente Barros, Alejandro Bortolus, Jorge O. Codignotto, Ricardo Delfino Schenke, Gongora María Eva Góngora, Gustavo Lovrich, Alejandro J. Monti, Marcela Pascual, Andrés L. Rivas, Alicia Tagliorette
35. The Coral Reef Province of Brazil
Zelinda M.A.N. Leao, Ruy K.P. Kikuchi, Marilia D.M. Oliveira
36. Nigerian Coastal Environments
Nenibarini Zabbey, Ferdinand Dumbari Giadom, Bolaji Benard Babatunde
37. The Senegalese Coastal and Marine Environment
Rachid Amara, Mamadou Diop, Cheikh Diop, Baghdad Ouddane
Published: August 24, 2018

Paperback ISBN: 9780128050682

eBook ISBN: 9780128052020
Jean-Francois Hamel
Professor Charles Sheppard holds a half-time position of Professor in the School of Life Sciences at The University of Warwick, UK. The remainder of his time he works for a range of UN , Governmental and aid agencies in tropical marine and coastal development issues. He advises several governments on marine and coastal management and science, including the UK Government on its tropical Overseas Territories. He has organised and led the scientific input to the 2010 creation of the world's largest fully protected marine researce, in the Chagos archipelago, Indian Ocean, where a lot of his research has been focussed. The other main geographical area of research is the Arabian region. PhD University of Durham 1976.
Affiliations and expertise
School of Life Sciences, The University of Warwick, UK