Book sale: Save up to 25% on print and eBooks. No promo code needed.
Save up to 25% on print and eBooks.
Social Anxiety
Clinical, Developmental, and Social Perspectives
3rd Edition - July 11, 2014
Editors: Patricia M. DiBartolo, Stefan G. Hofmann
Hardback ISBN:
9 7 8 - 0 - 1 2 - 3 9 4 4 2 7 - 6
eBook ISBN:
9 7 8 - 0 - 1 2 - 3 9 7 8 1 9 - 6
The third edition of Social Anxiety: Clinical, Developmental, and Social Perspectives integrates examinations of social anxiety, shyness, and embarrassment with the research on… Read more
LIMITED OFFER
Save 50% on book bundles
Immediately download your ebook while waiting for your print delivery. No promo code is needed.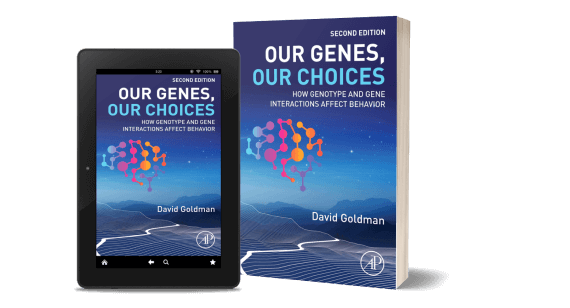 The third edition of Social Anxiety: Clinical, Developmental, and Social Perspectives integrates examinations of social anxiety, shyness, and embarrassment with the research on social anxiety disorder subtypes, biological theories and cognitive-behavioral or pharmacological treatment outcome studies.Clinicians, social and developmental psychologists and behavioral geneticists have all conducted research over the past ten years which is essential to furthering our understanding and treatment of social anxiety disorders. This book weaves together research findings gathered by renowned minds across these various disciplines, and deals with both theory and research. It explores what constitutes social anxiety, assesses the condition and its relationship to other psychological disorders, exploring the biological basis and treatment approaches as well. Coverage includes key issues not discussed fully by other books, including related disorders in adults and children, relationship to social competence and assertiveness, perfectionism, social skills deficit hypothesis, comparison between pharmacological and psychosocial treatments, and potential mediators of change in the treatment of social anxiety disorder.From the Author: Although social anxiety disorder (social phobia) is widely researched topic in psychiatry, other disciplines, such as social and developmental psychology, have independently been studying the same phenomena for many years. Yet, there has been very little cross-discipline communication and integration. The main objective of the book is to integrate the findings on social anxiety from various disciplines, including clinical psychology, psychiatry, social psychology, neuroscience, and developmental psychology.
The most comprehensive source of up-to-date data, with review articles covering a thorough delineation of social anxiety, theoretical perspectives, and treatment approaches
Consolidates broadly distributed literature into single source
Each chapter is written by an expert in the topic area, providing more fully vetted expert knowledge than any existing work
Integrates findings from various disciplines — clinical, social and developmental psychology, psychiatry, neuroscience — rather than focusing on only one conceptual perspective
Provides a complete understanding of a complex phenomenon, giving researchers and clinicians alike a better set of tools for furthering what we know
Researchers investigating anxiety disorders in general and social anxiety in particular; mental health clinicians specializing in treatment of anxiety disorders; graduate and advanced undergraduate students focused on anxiety disorders
Introduction
Part I: Delineation of Social Anxiety

Chapter 1: Conceptualizing and Describing Social Anxiety and Its Disorders

Abstract
Introduction
Overlapping and contrasting emotional states
Definitions
Diagnostic nosology classifications
Relation of performance deficits and social anxiety
Forms of SAD
Cultural and developmental considerations
Coverage across disciplines and subdisciplines
Summary and conclusions
Acknowledgments

Chapter 2: Avoidant Personality Disorder and its Relationship to Social Anxiety Disorder

Abstract
Introduction
Diagnostic issues using the DSM
Review of early findings
Findings from more recent literature
Discussion
Conclusions

Chapter 3: Assessment of Social Anxiety and its Clinical Expressions

Abstract
The clinical interview
Interviewer-rated scales
Self-report measures
General measures of social anxiety and social anxiety disorder
Measures of theoretically derived components of social anxiety
Self-report measures for children and adolescents
Role-playing procedures
Self-monitoring
Thought-listing and thought-endorsement procedures
Psychophysiological assessment
Summary

Chapter 4: Shyness, Social Anxiety, and Social Phobia

Abstract
Introduction
Prevalence
Development of chronic shyness
Individual differences in shy and socially phobic individuals
Characteristics of shy and socially phobic individuals
Social fitness training

Chapter 5: Embarrassment and Social Anxiety Disorder: Fraternal Twins or Distant Cousins?

Abstract
The nature of embarrassment
Embarrassment and SAD
Conclusions

Chapter 6: Social Anxiety and Social Anxiety Disorder Across Cultures

Abstract
Prevalence of social anxiety and SAD across countries
Cultural dimensions that may impact social anxiety
Cultural variations of social anxiety
Challenges of cross-cultural assessment
Psychological treatment of SAD across cultures
Conclusion

Chapter 7: Perfectionism and Perfectionistic Self-Presentation in Social Anxiety

Abstract
Case examples linking perfectionism with social anxiety
Unidimensional versus Multidimensional Conceptualizations of Perfectionism
Overview of previous research
Perfectionism and the role of discrepancy in social anxiety
Toward an extended model of perfectionism and social anxiety
Treatment implications
Summary and future directions

Chapter 8: Social Phobia1 as a Deficit in Social Skills

Abstract
Introduction
Aim and method
The notion of social skills
What are social skills?
Two views of social skills
Assessment of the social skills of the socially phobic
Self-reports
Role-play tests
Skills deficits and social phobia—direct and indirect evidence
Discussion

Chapter 9: Social Anxiety Disorder and Its Relation to Clinical Syndromes in Adulthood

Abstract
Comorbidity in studies using DSM-III and DSM-III-R criteria
Comorbidity in studies using DSM-IV criteria
Comorbidity between social anxiety disorder and other conditions
Cross-cultural expressions of comorbidity and individual differences in comorbidity
Comment and future directions

Chapter 10: Social Anxiety in Children and Adolescents: Biological, Developmental, and Social Considerations

Abstract
History and morphology of social anxiety disorder (social phobia)
Biological factors
Developmental factors
Social factors
The maintenance of childhood social anxiety: a cognitive-behavioral model
Evidence-based treatment of social anxiety
Conclusion/future directions

Chapter 11: Prevention and Early Intervention of Social Anxiety Disorder

Abstract
Understanding social anxiety
The development of social anxiety
Prevention and early intervention of social anxiety
Prevention programs
Future research directions and summary

Part II: Theoretical Perspectives

Chapter 12: Neuroendocrinology and Neuroimaging Studies of Social Anxiety Disorder

Abstract
Introduction
Neuroendocrinology of social anxiety disorder
Neuroanatomy of social anxiety disorder
Integrating neuroendocrine and neuroanatomical studies
General conclusions
Future directions

Chapter 13: Temperamental Contributions to the Development of Psychological Profiles: I. Basic Issues

Abstract
How many temperaments?
Genes and neurochemistry
Other origins of temperaments
Sources of evidence
The enthusiasm for biology

Chapter 14: Temperamental Contributions to the Development of Psychological Profiles: II. Two Candidates

Abstract
Variation in reactions to the unfamiliar
Uncertainty and temperament
High- and low-reactive infants
Assessment
Determinism or limitations?
Categories or continua?
Concluding comments

Chapter 15: Mechanisms of Learning and Behavior Change in Social Anxiety Disorder

Abstract
Introduction
Current status of behavioral theory of social anxieties and social anxiety disorder
Contemporary behavioral principles as a basis for the further development of theories of social anxieties, social anxiety disorder, and therapeutic change
Summary and conclusions

Chapter 16: Cognitive Biases in Social Anxiety Disorder

Abstract
Introduction
Attention
Interpretation
Memory
Conclusions

Chapter 17: Emotion Regulation in Social Anxiety Disorder

Abstract
Emotion in social anxiety disorder
Emotion regulation in social anxiety disorder
Emotion regulation interventions for social anxiety disorder
Concluding comment

Chapter 18: Social Anxiety and the Self

Abstract
The self
A social cognitive perspective
Self-schema content
Self-referent cognitive processing
Self-related motives and behavioral strategies
Self-schema structure, organization, and clarity
Summary

Chapter 19: Positivity Deficits in Social Anxiety: Emotions, Events, and Cognitions

Abstract
Diminished positive experiences in social anxiety
A self-regulatory model of social anxiety
Impaired positive cognitions in social anxiety
Biological markers of diminished rewards in social anxiety
Meaningful heterogeneity in social anxiety
Summary and treatment implications

Chapter 20: Social Anxiety as an Early Warning System: A Refinement and Extension of the Self-Presentation Theory of Social Anxiety

Abstract
The original self-presentation theory
Extending the self-presentation approach: sociometer theory
Social anxiety and interpersonal behavior
Implications for treatment
Conclusions

Chapter 21: Evolutionary Perspective on Social Anxiety

Abstract
An evolutionary perspective on social life
Processing and expression of emotional signals
Person perception
Self-presentation in the virtual sphere
Responses to events connoting change in social status
Responses to changes in belongingness
Clinical implications
Summary

Part III: Treatment Approaches

Chapter 22: Psychopharmacology for Social Anxiety Disorder

Abstract
Medication treatments
Recommendations

Chapter 23: Treatment of Adult Social Anxiety Disorder: A Treatments-by-Dimensions Review

Abstract
Treatment impact on physiological symptoms and neurological activity
Treatment impact on cognitive symptoms
Treatment impact on overt behavioral performance
Summary
Acknowledgments

Chapter 24: A Cognitive-Behavioral Model of Social Anxiety Disorder

Abstract
The model
Emotional expression and dysregulation in social anxiety disorder
Closing comments

Chapter 25: Mindfulness-Based Therapy for Social Anxiety Disorder

Abstract
Social anxiety disorder and attentional processes: Theory and experimental evidence
Evidence of mindfulness-based interventions in social anxiety disorder
Mindfulness-based task concentration for social anxiety disorder: An eight-week protocol
Discussion
Appendix: Examples of personal process descriptions from patients
Acknowledgments

Chapter 26: A Comparison between Psychosocial and Pharmacological Treatments

Abstract
Psychosocial treatments
Pharmacological treatments
Comparison of psychosocial and pharmacological treatments
Novel therapeutics: combining "cognitive enhancers" with psychosocial treatment
Discussion

Chapter 27: Mechanisms of Action in the Treatment of Social Anxiety Disorder

Abstract
A model of social anxiety disorder
Mechanisms of treatment: Pharmacotherapy
Mechanisms of treatment: CBT
Combined pharmacotherapy and CBT
Social skills training
Acceptance and commitment therapy
Other psychosocial treatments
Summary

Index
Hardback ISBN: 9780123944276

eBook ISBN: 9780123978196
Patricia M. DiBartolo
Affiliations and expertise
Associate Professor of Psychology, Smith College, Northampton MA, USA
Stefan G. Hofmann
Stefan G. Hofmann is a Professor of Psychology and Director of the Psychotherapy and Emotion Research Laboratory at Boston University. Dr. Hofmann has served as President of the Association for Behavioral and Cognitive Therapies and the International Association for Cognitive Psychotherapy. His research focuses on the mechanism of treatment change, translating discoveries from neuroscience into clinical applications, emotions, and cultural expressions of psychopathology.
Affiliations and expertise
Professor of Psychology and Director of the Psychotherapy and Emotion Research Laboratory, Boston University, MA, USA