Book sale: Save up to 25% on print and eBooks. No promo code needed.
Book sale: Save up to 25% on print and eBooks.
Resilient Health
Leveraging Technology and Social Innovations to Transform Healthcare for COVID-19 Recovery and Beyond
1st Edition - December 1, 2023
Editors: Judy Kuriansky, Pradeep Kakkattil
Paperback ISBN:
9 7 8 - 0 - 4 4 3 - 1 8 5 2 9 - 8
Resilient Health: Leveraging Technology and Social Innovations to Transform Healthcare for COVID-19 Recovery and Beyond presents game-changing and disruptive technological… Read more
LIMITED OFFER
Save 50% on book bundles
Immediately download your ebook while waiting for your print delivery. No promo code is needed.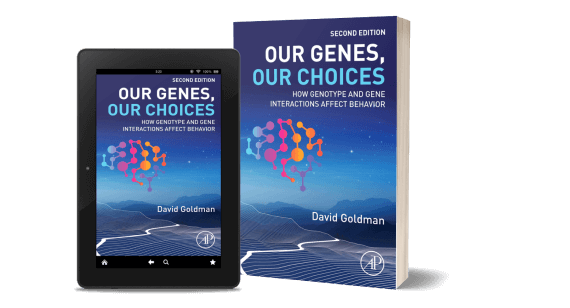 Resilient Health: Leveraging Technology and Social Innovations to Transform Healthcare for COVID-19 Recovery and Beyond presents game-changing and disruptive technological innovations and social applications in physical and mental healthcare around the world for the post-COVID age and beyond, addressing the urgent need for care. In this first-of-its kind comprehensive volume, experts and stakeholders from all sectors - government and the public and private sectors - offer models and frameworks for policy, programming, and financing to transform healthcare, address inequities, close the treatment gap, and "build back better," especially for under-resourced vulnerable communities globally, to "leave no one behind" and advance development globally. Contributions from world experts cover 8 essential parts: The context and challenges for resilient health systems to shape the future; developments and directions (AI, VR, MR, IVAs and more); an innovations toolbox, also targeted for special populations and settings (women, youth, ageing, migrants, disabled persons, indigenous peoples, in the workplace); the role of stakeholders (governments, the United Nations bodies, and the public and private sector); forums and networks; innovative financing; resources, lessons learned and the way forward.
Addresses the "hot" topic today in the ever-emerging landscape of disruptive digital healthcare delivery, covering critical issues and solutions in digital health, big data, and artificial intelligence as well as benefits and challenges, and ethical concerns
Provides case examples of transformative and radical solutions to urgent health needs, especially in remote low-resource settings as well as in less well-covered regions of Central and South America and MENA (Middle East and North Africa)
Positions health innovations at the nexus of the global framework of Universal Health Coverage and of the United Nations Sustainable Developing Goals to achieve SDG3 - good health and well-being –at the intersection with climate action, gender equality, quality education, eradication of poverty and hunger, sustainable cities, environmental protection and others.
Serves as an exceptional resource, reference, teaching tool, and guide for all stakeholders including civil society and NGOs, government, think tanks, investors, academia, researchers and practitioners, product developers and all policymakers and programmers involved in planning and delivering healthcare, including an extensive section of resources in the digital health space in various categories like publications, conferences, and collaboratives.
Provides examples of, and encourages, multi-stakeholder partnerships essential to re-imagine health systems, delivery and access, and to achieve intended healthcare objectives
All stakeholders in health and related field and public and private sectors including programmers, policymakers, practitioners, innovators, government, graduate students, educators and researchers. 
PART 1: Overview of the context and challenges in building resilient systems for health today and shaping the future

1. Introduction

2. State of the world in health and health systems

3. Universal Health Coverage and Japan: In memory of the late former Prime Minister Abe Shinzo of Japan

4. Digital health as an enabler of Universal Health Coverage in the African Region: Contributions of Amref Health Africa

5. Overview of the State of Mental Health in the Covid-19 Recovery and Beyond

6. Social innovation for resilient health systems

7. Digital health and human rights in an unequal world: Technology and human rights in the COVID-19 recovery and beyond

8. How health systems must respond to climate change

9. Disasters and Health: How Technologies are saving the world

10. Health equity, mental health, and partnerships to build back after COVID-19: Multistakeholder perspectives at a United Nations event

11. Traditional medicine to strengthen resilience in healthcare in COVID-19 recovery and beyond

12. Multiomics technologies to Increase resilience, adaptability, and affordability of integrated traditional and western healthcare

13. Structural racism in neuroimaging: Perspectives and solutions

14. Models for building resilient health communities: Strategies of systematic change to resolve a crisis and build back better

15. Ethics in Healthcare Delivery and Public Health: Current and Emerging Issues From the COVID-19 Era

PART 2: Leveraging technologies for health: Developments and directions

16. Technology Innovation for Global Health: The journey so far and a Roadmap for the future

17. Innovations and Technologies for Health: Current state of the art and potential for advancing healthcare

18. Artificial Intelligence: Current state of the art and potential for advancing healthcare

19. Scaling healthcare access through AI: History, definitions, international overview, and the case of Portal Telemedicine

20. Artificial Intelligence and Augmented Reality in COVID-19 recovery and Beyond: The expansion of emerging technology in the medical industry

21. Leveraging technologies for health: Augmented reality, virtual reality, mixed reality and the 5 A's: The case of Proximie

22. Intelligent Virtual Agents for Current and Emerging Public Health Crises

23. Creating a "Connected Healthcare Ecosystem": Digitalization for an Effective Supply Chain

24. Accessing Solar Energy to Deliver Healthcare for All

25. Innovations in drug and vaccine research, development, and distribution in COVID-19 recovery and beyond

26. Innovation: Access to innovative, safe, timely, and affordable surgical healthcare as an indispensable component of resilient health systems

27. Models to Scale Healthcare Technologies for Low- and Middle-Income Countries

28. Game-changing digital mental health interventions: Cases in low and middle income countries and at-risk populations

29. Empowering refugees through technology

30. Evolution in the health ecosystem: Cutting edge technologies and important issues for improved health and mental health in the ongoing COVID-19 recovery

31. Innovations for health using technology in Physical Activity and Sport

32. Is the growing attachment to smartphones and digital media good or bad for our health?

PART 3: The role of stakeholders

33. The role of governments in building resilient health systems

34. Healthcare innovation and leadership: Case study of the United Arab Emirates

35. The role of government in leading the pandemic response: The Estonian experience

36. KK Final: Health innovation and advances in Sierra Leone

37. A brief on the role of government in building or harnessing technology that enhance health service delivery from the perspective of Kenya

38. An unconventional security threat: Mental Health at the United Nations Security Council and Mexico's Response

39. Leadership skills of Sheikh Mohammed bin Rashid Al Maktoum, the ruler of Dubai

40. The seminal role of the United Nations General Assembly in fostering political commitment in support of Global Health with the assistance of the World Health Organization

41. Mental health matters at the United Nations: A web and in-person healthy workplace initiative and response during COVID-19

42. Multilateral organizations orchestrating change through ecosystems

43. The role of regional bodies: Role of the Africain Medicines Agency in securing quality health commodities for resilient health

44. The role of the private sector achieving universal health coverage: Experiences from the UHC2030 private sector constituency

45. Emerging role of NGOs in social innovations: A paradigm shift

46. Unlocking the Promise of Digital Health: A Civil Society Perspective

47. Ending stigma and discrimination in mental health, importance of the voice of persons with lived experience, and recommendations: The Lancet Commission Report

48. Startup nation: Lessons from Israel's innovation ecosystem

49. Citizen Science: Technology Tools to Empower Consumers for More Resilient and Sustainable Healthcare Systems during COVID-19 and beyond

50. Promoting resilience in the Nepali community in response to the COVID-19 pandemic: A multistakeholder partnership addressing the United Nations agenda

51. The Nexus Model and the Young Leaders Program: Innovative Models for the Future of the SDGs in Action Campaign and the Global Councils on the Sustainable Development Goals

PART 4: Innovative financing for health

52. Introduction to Innovative Finance for Health

53. Financing Instruments for Innovators to Scale Health Innovations in Low- and Middle-Income Countries

54. Financing for Mental Health: A smart investment, not an expense

55. Financing an NGO addressing mental health and poverty during and after a pandemic: My Personal experience

PART 5: The Innovation Toolbox: special populations and interest groups

56. Unlocking potential: Women's leadership and innovation for health

57. Innovations in Healthcare and Well-being of Persons with Disabilities

58. Innovative Approaches in Meeting the Health Needs of Migrants, Refugees and Displaced Persons

59. Technologically Mediated Resilience for and by Refugees, Migrants and Asylum-Seekers

60. The rise of racial minority health apps

61. The imperative for mental health in the workplace post-COVID-19 and beyond

62. The crucial role of nurses in telehealth

63. The Top 10 New Technologies in Dentistry

64. Gender Disparities Faced by Female Doctors in Pakistan: Training but Turning into Trophy Wives

65. Medical students' efforts toward the digital transformation of healthcare: Research and policy

66. citiesRISE: A transdisciplinary, youth-driven approach to scale social and technological innovations in mental health and well-being locally and globally

67. Investigating risks and opportunities for children in a digital world: A rapid review of the evidence on children's internet use and outcomes

68. Impact of Technology on Health and Wellbeing of the Aging Population in the COVID-19 era

69. Families and new technologies: Research, programs, and launch of event series celebrating the International Day of the Family

70. Addiction treatment and recovery using technology innovation to transform healthcare during the COVID-19 pandemic and beyond: The case of St. Joseph's addiction treatment & recovery centers

71. Autism Spectrum Disorder and Technological Interventions

72. Technology advances addressing the mental health needs of the LGBTQI+ community

73. Immersive technology tools and new media for Indigenous culture wellness

74. Innovative technologies for mental healthcare and well-being: An application for severely mentally ill persons

PART 6: Reports, forums conferences, and networks shaping innovations and expanding partnerships 75. Digital transformation of health featured during Digital Health Week 2021: Profiles of partnerships and health innovations using technology in countries around the world

76. Raising the Profile of Health Technology in Latin America: The RECAINSA Digital Health Forum and Network

77. Raising the Profile of Health Technology in the Middle East (MENA) Region

78. eMental Health International Collaborative: A Network harnessing digital technology to advance well-being globally

79. Reimaging mental healthcare: Technological solutions to close the treatment gap and achieve equity in the Wake of COVID-19

80. Transforming mental health for all: Overview of the World Mental Health Report and launch

81. The UN innovation network

PART 7: The innovation toolbox: Innovations that are driving access to healthcare

82. Breaking the silos: How the Health Innovation and Investment Exchange (HIEx) helps bridge the health innovation ecosystem

83. An innovative platform for healthcare solutions: Health In Your Hands

84. VillageReach: The COVID 411 Initiative

85. Innovation: The importance of community health workers in the new digital world: The case of Lining Goods

86. Innovation in health delivery using technology: Addressing healthcare disparity in India

87. Building resilience and capacities through innovative interventions to transform healthcare in Nepal for COVID-19 recovery and beyond

88. The "Doctor for Every Patient" Smart Telehealth Initiative: Increasing resilience and services in the UAE Dubai Health Authority during and beyond the COVID-19 pandemic

89. Innovation: Digital healthcare model for noncommunicable diseases: The case of PharmAccess NCD Care, Ghana

90. Redesigning healthcare to reach the 52% of the population in most need: The reach52 healthtech social enterprise

91. The new data value web paradigm for healthcare infrastructure in LMICs: The Case of Nexleaf

92. Big Data Innovation: CLODS bridging the gap of access to quality healthcare in developing countries

93. Innovation: Exploring Digmagi's Digital Platform CommCare: A widely adopted digital solution used by frontline workers worldwide

94. Healthy Entrepreneurs: Transforming access to healthcare through an innovative model of community health entrepreneurship

95. The Amazon Hope Medical Programme: A Mobile Healthcare to "Leave No One Behind"

96. Innovative technology: The Enhatch Intelligent Surgery Ecosystem

97. Reducing infections and needlestick injuries: The case of RETRAGO

98. Addressing global healthcare challenges and business opportunities for COVID-19 and beyond: The case of Proactiff

99. Advances in technology for hearing loss

100. Building a state-of-the-art Healthcare-Medical City Center: Case study in Ethiopia

101. Wired for Success: Using whole brain thinking styles for innovation and solving global problems

102. Teaching in-person or online: A graduate course on Psychology and the United Nations during the COVID-19 pandemic

PART 8: Resources, lessons learned and the way forward

103. Resources for Resilient Health Systems

104. Putting the pieces of the puzzle together: Health technology and resilient health systems now and for the future
Published: December 1, 2023

Paperback ISBN: 9780443185298
Judy Kuriansky
Dr. Judy Kuriansky is a noted international clinical psychologist and Professor of Psychology and Education at Columbia University Teachers College. At the United Nations, she is the main NGO Representative of the International Association of Applied Psychology and World Council for Psychotherapy for the past 20 years, serves on many NGO Committees, and moderates, co-produces and serves as a speaker for innumerable events co-sponsored by Member States and the World Health Organization on varied subjects. As a member of the UN NGO Committee on Migration, she participated in years-long negotiations regarding the Global Compact on Safe, Orderly and Regular Migration, meeting with many government delegates and then invited to the final negotiations in Morocco in December 2018. She has spoken about migration at many conferences, including for the UN Commission on the Status of Women NGO/NY Forum on issues about women and men, transgenerational trauma, and intersection with climate change, and also briefed the UN Group of Friends on Migration about psychological issues. As President of the Psychology Coalition of NGOs accredited by the UN Economic and Social Council, she partnered with the Ambassador of Palau on a successful campaign on the intergovernmental level to secure the inclusion of mental health and wellbeing in the UN Global 2030 Agenda for Sustainable Development, and similarly advocated successfully regarding the Universal Health Coverage Political Declaration, the Sendai Framework, and the Global Compact for Migration. She chaired the Global Council on Health of the "SDGS in Action" initiative of the United Arab Emirates, featuring the "Health in Your Hands" platform for health innovations she co-founded. She co-developed a Girls Empowerment Camp in Africa, and has led trainings of community leaders and volunteers in psychosocial support worldwide after disasters, for example, in Haiti, Japan, China, St Maarten, Iran, and the US, as well as for Syrian refugees and during the Ebola epidemic. A member of the Board of Trustees of the United African Congress, she has co-produced innumerable events including a series on COVID-19 in Africa during the pandemic. Also a board member of the Library of American Broadcasting, she is a pioneer of radio call-in advice talk, a long-time television feature reporter, and magazine and newspaper columnist, for the Singapore Straits Times, the South China Morning Post, the New York Daily News.com and many others, currently for Black Star News. She has published innumerable articles in professional journals and her many books address healthy relationships and children's adjustment, and co-edited books on disaster recovery, sexuality education, Ebola, ecopsychology and environmental protection. Her many awards include for Lifetime Achievement from the Society for Media Psychology and Technology of the American Psychological Association of which she is a lifetime member and fellow, as well as the Grand Commander of the Order of the Rokel of the Republic of Sierra Leone and the Humanitarian Award for Lifetime Achievement in Global Peace and Tolerance. Expert in practice, research and advocacy, she also serves as policy advisor to the Ambassador of Sierra Leone to the United States.
Affiliations and expertise
Professor of Psychology and Education, Columbia University Teachers College, and Representative of the International Association of Applied Psychology with consultative status with the United Nations ECOSOC
Pradeep Kakkattil
Pradeep Kakkattil is responsible for building and implementing an innovation culture designed to generate new and innovative solutions for the broader health and HIV response globally at UNAIDS. He is also the co-founder of the Health Innovation Exchange (HIEx), a multilayered platform that connects governments, policy makers, innovators and investors to leverage innovations and technology towards scaling up access to health. HIEx has helped raise over $200m in investments for scaling up health innovations and bridges innovators in the global South and North and ministries of health to facilitate adoption of health technologies to fast-track progress towards SDGs. He has worked in several countries in various capacities and has contributed to health, social empowerment and development and led the UNAIDS engagement and successful adoption by the UN General Assembly of the High-Level Political Declaration on AIDS in 2016. He also helped conceptualize and negotiated the launch of the Solar for health initiative of the International Solar Alliance that brings over 86 member states and has committed to energy security for health sector as a priority.
Affiliations and expertise
Director, Office of Innovation, Joint United Nations Programme on HIV/AIDS (UNAIDS)