Book sale: Save up to 25% on print and eBooks. No promo code needed.
Save up to 25% on print and eBooks.
Reflexive Cartography
A New Perspective in Mapping
1st Edition - August 13, 2015
Author: Emanuela Casti
Editor: D.R. Fraser Taylor
Paperback ISBN:
9 7 8 - 0 - 1 2 - 8 0 3 5 0 9 - 2
eBook ISBN:
9 7 8 - 0 - 1 2 - 8 0 3 5 5 6 - 6
Reflexive Cartography addresses the adaptation of cartography, including its digital forms (GIS, WebGIS, PPGIS), to the changing needs of society, and outlines the experimental… Read more
LIMITED OFFER
Save 50% on book bundles
Immediately download your ebook while waiting for your print delivery. No promo code is needed.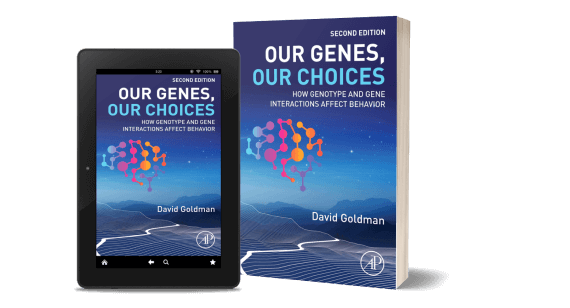 Reflexive Cartography addresses the adaptation of cartography, including its digital forms (GIS, WebGIS, PPGIS), to the changing needs of society, and outlines the experimental context aimed at mapping a topological space. Using rigorous scientific analysis based on statement consistency, relevance of the proposals, and model accessibility, it charts the transition from topographical maps created by state agencies to open mapping produced by citizens.
Adopting semiotic theory to uncover the complex communicative mechanisms of maps and to investigate their ability to produce their own messages and new perspectives, Reflexive Cartography outlines a shift in our way of conceptualizing maps: from a plastic metaphor of reality, as they are generally considered, to solid tools that play the role of agents, assisting citizens as they think and plan their own living place and make sense of the current world.
Applies a range of technologies to theoretical perspectives on mapping to innovatively map the world's geographic diversity
Features a multi-disciplinary perspective that weaves together geography, the geosciences, and the social sciences through territorial representation
Authored and edited by two of the world's foremost cartographic experts who combine more than 60 years of experience in research and in the classroom
Presents more than 60 figures to underscore key concepts
Geographers, cartographers, and geoscientists conducting geography research
Part 1
Chapter 1. Cartographic Interpretation Between Continuity and Renewal: On the Trail of Chora
Society and Cartography
The Role of Theory in Cartographic Interpretation
The Object-Based Perspective
The Deconstructivist Perspective
The Hermeneutic Perspective
From Topos to Chora
Chapter 2. The Success of Topos in Colonial Cartography: Topographic Metrics
Understanding and Describing Africa
In Search of Topos: Topographic Maps
The Strengthening of Topos: Taxonomy and Thematism
Iconization of Topos: Maps Between Science and Popularization
Semiosis and Topographic Metrics
Chapter 3. Landscape as a Cartographic Icon
Connections, Hybridizations
Landscape and Maps
Perspective and the Semiotics of Vision
Iconic Resonances
Sketching Ideas, Conveying Concepts
Part 2
Chapter 4. Technology in Action: Participatory Cartographic Systems
Metamorphosis of the Cartographic World
The Geographic Information Systems for Protected Areas Strategy in W Transboundary Biosphere Reserve (West Africa)
From the Sheet to the Screen: PPGIS and Online Cartography
Online Cartography: Interactivity and First Semiotic Implications
Chapter 5. Chorographic Horizon: Landscape Cartography
Semiosis and Chorographic Metrics
Gobnangou: A Cliff That "Enwraps"
Social Identities and Environmental Perspectives: The Arly PCU
Participatory Landscape Cartography
The Landscape-Based Dimension of Icons
Chapter 6. Coming Full Circle: Towards a Chorography
Cartographic Rendering of Spatiality Through the Centuries
Cartographic Spatialization of Globalization
From Representation to Chorographic Spatiality
Glossary/Compass: Concepts and Definitions for Navigating the Text
Published: August 13, 2015

Paperback ISBN: 9780128035092

eBook ISBN: 9780128035566
D.R. Fraser Taylor
Dr D. R. Fraser Taylor is Chancellor's Distinguished Research Professor and Director of the Geomatics and Cartographic Research Centre at Carleton University, Ottawa, Canada. He has been recognized as one of the world's leading cartographers and a pioneer in the introduction of the use of the computer in cartography. He has served as the president of the International Cartographic Association from 1987 to 1995. Also, in 2008, he was elected a fellow of the Royal Society of Canada in recognition of his achievements. He was awarded the Carl Mannerfelt Gold Medal in August 2013. This highest award of the International Cartographic Association honours cartographers of outstanding merit who have made significant contributions of an original nature to the field of cartography.

He produced two of the world's first computer atlases in 1970. His many publications continue to have a major impact on the field. In 1997, he introduced the innovative new paradigm of cybercartography. He and his team are creating a whole new genre of online multimedia and multisensory atlases including several in cooperation with indigenous communities. He has also published several influential contributions to development studies and many of his publications deal with the relationship between cartography and development in both a national and an international context.
Affiliations and expertise
Carleton University, Ottawa, Canada