Book sale: Save up to 25% on print and eBooks. No promo code needed.
Book sale: Save up to 25% on print and eBooks.
Nitric Oxide
Biology and Pathobiology
3rd Edition - July 24, 2017
Editors: Louis J. Ignarro, Bruce Freeman
Hardback ISBN:
9 7 8 - 0 - 1 2 - 8 0 4 2 7 3 - 1
eBook ISBN:
9 7 8 - 0 - 1 2 - 8 0 4 3 1 9 - 6
Nitric Oxide: Biology and Pathobiology, Third Edition, provides information on nitric oxide, a signaling molecule of key importance for the cardiovascular system that regulates… Read more
LIMITED OFFER
Save 50% on book bundles
Immediately download your ebook while waiting for your print delivery. No promo code is needed.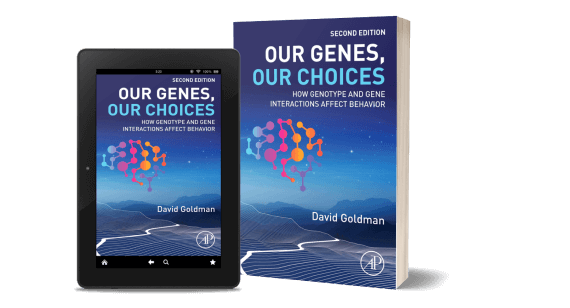 Nitric Oxide: Biology and Pathobiology, Third Edition, provides information on nitric oxide, a signaling molecule of key importance for the cardiovascular system that regulates blood pressure and blood flow to different organs.
With recent links to the role of nitric oxide in the expression of healthy benefits of controlled diet and aerobic exercise, and the reactions of nitric oxide that can impact cell signaling, this book provides a comprehensive resource during a time when increased research attention is being paid across the fields of pharmacology, biochemistry, cell and molecular biology, chemistry, immunology, neurobiology, immunology, nutrition sciences, drug development and the clinical management of both acute and chronic diseases.
Includes perspectives from Jack Lancaster on the discovery of EDRF and nitric oxide
Provides detailed coverage of the new gaseous signaling agents
Features expanded coverage on the principles of biology, including nitric oxide synthases, nitrite and nitrate biology and pathobiology, and signaling mechanisms
Incorporates expanded pathobiology coverage, including nitric oxide and cardiovascular function, obesity, diabetes, and erectile function/dysfunction
Perspective

1. A concise history of the discovery of mammalian nitric oxide (nitrogen monoxide) biogenesis
Chemical Biology

2. An integrated view of the chemical biology of NO, CO, H2S and O2

3. Detection of nitric oxide and related species in biological systems: A state-of-the-art review

4. S-nitrosothiols and nitric oxide biology and therapeutics

5. Cooperative interactions between NO and H2S: Chemistry, biology, physiology, pathophysiology

6. Heme protein metabolism of NO and nitrite
Enzymology

7. Cross-regulation between iNOS/NO and Wnt/β-catenin signaling pathways

8. Regulation and physiological functions of NO-sensitive guanylyl cyclase

9. Upcoupling eNOS in cardiovascular disease
Biology/Pharmacology

10. Synthesis, actions and perspectives of nitric oxide in photosynthetic organisms

11. Mitochondria and nitric oxide

12. Nitric oxide formation from inorganic nitrate

13. Biochemistry of molybdopterin nitrate/nitrite reductases

14. NOS, NO and the red cell

15. Update on nitrite reduction in ischaemic disease: Mechanisms and clinical translation

16. Electrophilic Nitro-Fatty Acids: Nitric Oxide and Nitrite-Derived Signaling Mediators and New Drug Candidates

17. Regulation of redox signaling by a nitrated nucleotide and reactive cysteine persulfides

18. Diffusional control of nitric oxide in the vessel wall

19. Asymmetric-Dimethylarginine

20. The role of nitric oxide in epigenetic regulation
Inflammation and Pathobiology

21. Peroxynitrite formation and detection in living cells

22. Nitric oxide in sepsis and hemorrhagic shock: Beneficial or detrimental?

23. NO signaling defects in hypertension

24. Nitric oxide regulation of cardiovascular physiology and pathophysiology

25. Inhaled nitric oxide: Current clinical use and future potential uses and development

26. The defective arginine-nitric oxide pathway in sickle cell disease

27. Aberrant nitric oxide signaling contributes to protein misfolding in neurodegenerative diseases via S-nitrosylation and tyrosine nitration

28. NO in cancer: Carcinogenesis, metastases and therapy
Hardback ISBN: 9780128042731

eBook ISBN: 9780128043196
Louis J. Ignarro
Louis J. Ignarro, PhD, is Distinguished Professor Emeritus of the Department of Molecular and Medical Pharmacology at the UCLA School of Medicine. He has broad and extensive experience in the molecular and chemical biology of the nitric oxide-cyclic GMP signaling systems. He and his basic research teams have discovered and expanded the production and actions of nitric oxide in mammalian tissues, including the protective roles of nitric oxide in preventing hypertension, stroke and myocardial infarction, and its neurotransmitter role as the mediator of erectile function in humans. For these discoveries, he was awarded the Nobel Prize in Physiology or Medicine.
Affiliations and expertise
Center for Health Sciences, UCLA School of Medicine, Los Angeles, CA, USA
Bruce Freeman
Bruce Freeman, PhD is the Irwin Fridovich Distinguished Professor and Chair of the Department of Pharmacology and Chemical Biology at the University of Pittsburgh School of Medicine. He has extensive experience in the biochemistry and pharmacology of nitric oxide signaling and oxidative inflammatory reactions. He and his research team have pioneered the discovery of potent inflammatory and cell signaling mediators, that are now being translated into new therapeutic strategies by Complexa, Inc.
Affiliations and expertise
Dept Pharmacology & Chemical Biology, University of Pittsburgh School of Medicine