Book sale: Save up to 25% on print and eBooks. No promo code needed.
Book sale: Save up to 25% on print and eBooks.
1st Edition - January 8, 2018
Editors: Daniel H. Geschwind, Henry L. Paulson, Christine Klein
Hardback ISBN:
9 7 8 - 0 - 4 4 4 - 6 3 2 3 3 - 3
eBook ISBN:
9 7 8 - 0 - 4 4 4 - 6 3 2 3 5 - 7
Genetic methodologies are having a significant impact on the study of neurological and psychiatric disorders. Using genetic science, researchers have identified over 200 genes… Read more
LIMITED OFFER
Save 50% on book bundles
Immediately download your ebook while waiting for your print delivery. No promo code is needed.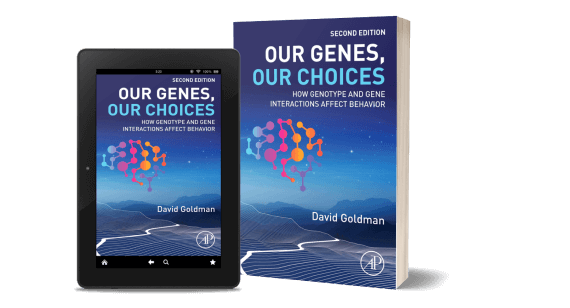 Genetic methodologies are having a significant impact on the study of neurological and psychiatric disorders. Using genetic science, researchers have identified over 200 genes that cause or contribute to neurological disorders. Still an evolving field of study, defining the relationship between genes and neurological and psychiatric disorders is evolving rapidly and expected to grow in scope as more disorders are linked to specific genetic markers. Part I covers basic genetic concepts and recurring biological themes, and begins the discussion of movement disorders and neurodevelopmental disorders, leading the way for Part II to cover a combination of neurological, neuromuscular, cerebrovascular, and psychiatric disorders. This volume in the Handbook of Clinical Neurology will provide a comprehensive introduction and reference on neurogenetics for the clinical practitioner and the research neurologist.
Presents a comprehensive coverage of neurogenetics
Details the latest science and impact on our understanding of neurological psychiatric disorders
Provides a focused reference for clinical practitioners and the neuroscience/neurogenetics research community
Neuroscience researchers, clinical neurologists, clinical psychologists, and genetics researchers
Section I. Basic Genetic Concepts1. Clinical approach to the patient with neurogenetic disease Thomas Bird2. Genetic and genomic testing for neurological disease in clinical practice Brent L. Fogel and Daniel Geschwind 3. Ethical issues in neurogenetics Wendy R. Uhlmann4. Evolving views of human genetic variation and its relationship to neurologic and psychiatric disease Daniel Geschwind5. Epigenetic mechanisms underlying nervous system diseases Mark F. Mehler and Irfan Qureshi 6. Pharmacogenetics Jeffrey R. Bishop7. Bioinformatics and genomic databases Giovanni Coppola and Jason Chen 8. Towards precision medicine Pedro Gonzalez-Alegre
Section II. Recurring Biological Themes in Neurogenetics9. Repeat expansion diseases Henry Lauris Paulson10. Mitochondrial diseases Carolyn Sue11. The CAG – polyglutamine repeat diseases: A clinical, molecular, genetic and pathophysiological nosology Albert R. La Spada
Section III. Movement Disorders12. Autosomal dominant cerebellar ataxias Vikram Shakkottai13. Autosomal recessive cerebellar ataxias Brent L. Fogel14. Genetics of Parkinson disease Aloysius Domingo and Christine Klein 15. Essential Tremor Elan Louis and Lorraine Clark 16. Inherited dystonias: Clinical features and molecular pathways Corinne Elise Weisheit, Samuel S. Pappas and William Dauer 17. Huntington's Disease Sarah Tabrizi, Rhia Ghosh and Amanda Dolphin 18. Wilson Disease and related copper disorders Matthew Lorincz19. Neurodegeneration with brain iron accumulation (NBIA) Susan Judith Hayflick and Penny Hogarth 20. Primary familial brain calcifications Maria-Jesus Sobrido
Section IV. Neurodevelopmental Disorders21. Genetics of autism spectrum disorder Daniel Geschwind22. The emerging genetic landscape of cerebral palsy Clare Louise van Eyk, Mark Corbett and Alastair MacLennan 23. Tourette disorder and other tic disorders Thomas Fernandez, Matthew William State and Christopher Pittenger 24. Sex chromosome aneuploidies David Skuse, Frida Printzlau and Jeanne Wolstencroft 25. Fragile X syndrome and fragile X-associated tremor ataxia syndrome Deborah Ann Hall
Published: January 8, 2018

Hardback ISBN: 9780444632333

eBook ISBN: 9780444632357
Daniel H. Geschwind
Dr. Geschwind is the Gordon and Virginia MacDonald Distinguished Professor of Human Genetics, Neurology and Psychiatry at UCLA. In his capacity as Senior Associate Dean and Associate Vice Chancellor of Precision Health, he leads the Institute for Precision Health at UCLA. His laboratory has pioneered the application of systems biology methods in neurologic and psychiatric disease, describing multiple disease-causing genes and disease mechanisms in the book "Neurodevelopmental and Neurodegenerative Diseases." Dr. Geschwind has put considerable effort into fostering large-scale collaborative patient resources for genetic research and data sharing in autism research. He has served on numerous scientific advisory boards, including the Faculty of 1000 Medicine, the Executive Committee of the American Neurological Association, the Scientific Advisory Board for the Allen Institute for Brain Science, the NIMH Advisory Council and the NIH Council of Councils. He has published over 400 papers and serves on the editorial boards of Cell, Neuron and Science. He has received several awards for his laboratory's work and leadership including the Ruane Prize from the Brain and Behavior Foundation in 2013 and the Derek Denny-Brown Neurological Scholar Award from the American Neurological Association (ANA) in 2004. He is an elected Member of the American Association of Physicians and the National Academy of Medicine.
Affiliations and expertise
Los Angeles, CA, USA
Henry L. Paulson
Dr. Henry Paulson is the Lucile Groff Professor of Neurology for Alzheimer's Disease and Related Disorders in the Department of Neurology at the University of Michigan. Dr. Paulson joined the U-M faculty in 2007, where he directs the programs in neurodegenerative diseases, the Michigan Alzheimer's Disease Center and co-directs the University of Michigan Protein Folding Diseases Initiative. Dr. Paulson received his MD and PhD from Yale University in 1990, then completed a neurology residency and neurogenetics/movement disorders fellowships at the University of Pennsylvania. From 1997 to 2007, he was on the Neurology faculty at the University of Iowa. Dr. Paulson's research and clinical interests concern the causes and treatment of age-related neurodegenerative diseases, with a focus on hereditary ataxias, polyglutamine diseases, and frontotemporal dementia. Dr. Paulson serves on the scientific advisory boards of numerous disease-related national organizations, and is past-Chair of the Board of Scientific Counselors at the National Institute for Neurological Disorders and Stroke at the National Institutes of Health.
Affiliations and expertise
Lucile Groff Professor of Neurology for Alzheimer's Disease and Related Disorders, Department of Neurology, University of Michigan Health System, Ann Arbor, MI, USA
Christine Klein
Dr. Christine Klein is a Professor of Neurology and Neurogenetics. She studied medicine in Hamburg, Heidelberg, Luebeck (1988-1994), and London (with Dr. N.P. Quinn in 1994/1995). She moved to Boston from 1997-1999 for a fellowship in Molecular Neurogenetics under the mentorship of Dr. X.O. Breakefield. Dr. Klein completed her neurology training at Luebeck University with Dr. D. Koempf in 2004, followed by a series of summer sabbaticals in movement disorders with Dr. A.E. Lang in Toronto, Canada in 2004-2015. She was appointed Lichtenberg Professor at the Department of Neurology of Luebeck University in 2005, where her research has focused on the clinical and molecular genetics of movement disorders and its functional consequences. In 2009, Dr. Klein has been awarded a Schilling Section of Clinical and Molecular Neurogenetics at the University of Luebeck and has become Director of the newly founded Institute of Neurogenetics in 2013. Dr. Klein has published over 400 scientific papers and is the 2008 recipient of the Derek Denny-Brown Award of the American Neurological Association. She is an Associate Editor of 'Annals of Neurology' and of 'Movement Disorders'. She has served as chair of the Congress Scientific Program Committee of the 2016/2017 Annual Congresses of the International Parkinson and Movement Disorder Society and is President-Elect of the German Neurological Society.
Affiliations and expertise
Schilling Professor of Neurogenetics, Director of the Institute of Neurogenetics, University of Lübeck, Lübeck, Germany