Book sale: Save up to 25% on print and eBooks. No promo code needed.
Book sale: Save up to 25% on print and eBooks.
1st Edition - August 20, 2007
Author: Vijay Kumar
Editor: Vijay Kumar
Hardback ISBN:
9 7 8 - 0 - 0 8 - 0 4 4 5 2 8 - 1
eBook ISBN:
9 7 8 - 0 - 0 8 - 0 5 4 9 5 1 - 4
Properties of nanosilicon in the form of nanoparticles, nanowires, nanotubes, and as porous material are of great interest. They can be used in finding suitable components for… Read more
LIMITED OFFER
Save 50% on book bundles
Immediately download your ebook while waiting for your print delivery. No promo code is needed.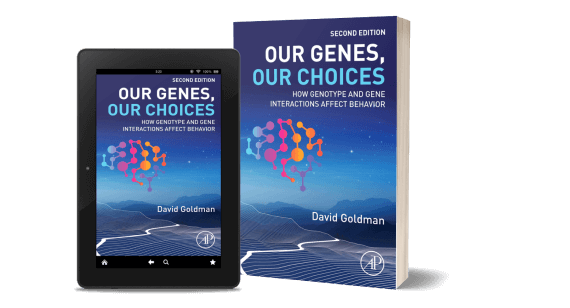 Properties of nanosilicon in the form of nanoparticles, nanowires, nanotubes, and as porous material are of great interest. They can be used in finding suitable components for future miniature devices, and for the more exciting possibilities of novel optoelectronic applications due to bright luminescence from porous silicon, nanoparticles and nanowires. New findings from research into metal encapsulated clusters, silicon fullerenes and nanotubes have opened up a new paradigm in nanosilicon research and this could lead to large scale production of nanoparticles with control on size and shape as well as novel quasi one-dimensional structures. There are possibilities of using silicon as an optical material and in the development of a silicon laser.
In Nanosilicon, leading experts cover state-of-the-art experimental and theoretical advances in the different forms of nanosilicon. Furthermore, applications of nanosilicon to single electron transistors, as photonic material, chemical and biological sensors at molecular scale, and silicon nanowire devices are also discussed. Self-assemblies of silicon nanoforms are important for applications. These developments are also related to cage structures of silicon in clathrates. With an interesting focus on the bottlenecks in the advancement of silicon based technology, this book provides a much-needed overview of the current state of understanding of nanosilicon research.
Latest developments in nanoparticles, nanowires and nanotubes of silicon
Focus on nanosilicon - a very timely subject attracting large interest
Novel chapters on metal encapsulated silicon clusters and nanotubes
For researchers in physics, chemistry, materials science, biology, electrical engineering, photonics, nanoscience and nanotechnology.
1. Silicon Nanoparticles: New photonic and electronic material at the transition between solid and molecule (M.H. Nayfeh and L. Mitas)

2. Cluster Assembled Silicon Networks (P. Melinon, X. Blase, A. San Miguel and A. Perez)

3. Metal Encapsulated Clusters of Silicon - Silicon fullerenes and other caged polyhedral forms (V. Kumar)

4. Porous Silicon - Sensors and future applications (S. Lewis and J. Gole)

5. Silicon Nanowires and Nanowire Heterostructures (Z. Zhong, C. Yang and C.M. Lieber)

6. Theoretical Advances in the Electronic and Atomic Structures of Silicon Nanotubes and Nanowires (A.K. Singh, V. Kumar and Y. Kawazoe)

7. Phonons in Silicon Nanowires (H. Gutierrez, K. Adu and P.C. Eklund)

8. Quasi-One-Dimensional Silicon Nanostructures (Y. Lin, N. Gonzalez Szwacki and B.I. Yakobson)

9. Low Dimensional Silicon as a Photonic Material (N. Daldosso and L. Pavesi)

10. Nanosilicon Single-Electron Transistors and Memory (Z.A.K. Durrani and H. Ahmed)
Published: August 20, 2007

Imprint: Elsevier Science

Hardback ISBN: 9780080445281

eBook ISBN: 9780080549514
Vijay Kumar
Dr. Vijay Kumar is currently Professor and J.C. Bose National Fellow in the Department of Molecular and Cellular Medicine at the Institute of Liver and Biliary Sciences (ILBS) in New Delhi, India. He received his PhD in Medical Sciences at All India Institute of Medical Sciences in New Delhi, India and pursued his post-doctoral studies in Molecular Biology at the Université Louis-Pasteur in Strasbourg, France. He has been working in the area of cancer biology for over three decades. His work has focused on signaling mechanisms, cell cycle, DNA replication, ribosomal RNA, and protein synthesis, and he has extensive knowledge of ribosome biogenesis and its involvement in cell transformation and cancerous growth. He has done pioneering work in the area of steroid hormone receptors, regulation of RNA polymerase I-dependent transcription and ribosome biogenesis, cell cycle regulation, hepatitis B virus and hepatocellular carcinoma, and hepatoprotective mechanisms of medicinal plants. His current research interest includes the role of microRNA in health and disease. Dr. Kumar is a recipient of several national awards and is a fellow of National Academy of Sciences, National Academy of Medical Sciences, and the National Academy of Agricultural Sciences of India.
Affiliations and expertise
Professor and J.C. Bose National Fellow, Department of Molecular and Cellular Medicine, Institute of Liver and Biliary Sciences, New Delhi, India