Book sale: Save up to 25% on print and eBooks. No promo code needed.
Book sale: Save up to 25% on print and eBooks.
Imaging and Spectroscopic Analysis of Living Cells
Live Cell Imaging of Cellular Elements and Functions
1st Edition - February 1, 2012
Editor: P. Michael Conn
Hardback ISBN:
9 7 8 - 0 - 1 2 - 3 8 8 4 4 8 - 0
eBook ISBN:
9 7 8 - 0 - 1 2 - 3 9 1 9 0 7 - 6
This volume of Methods in Enzymology is the second of three parts looking at current methodology for the imaging and spectroscopic analysis of live cells. The chapters… Read more
LIMITED OFFER
Save 50% on book bundles
Immediately download your ebook while waiting for your print delivery. No promo code is needed.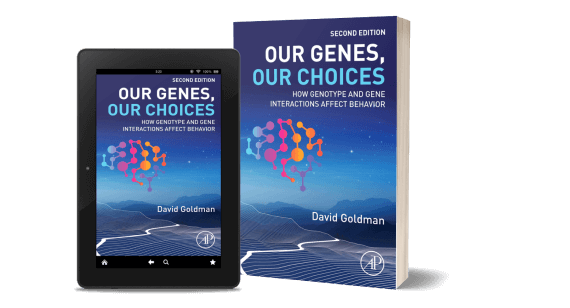 This volume of Methods in Enzymology is the second of three parts looking at current methodology for the imaging and spectroscopic analysis of live cells. The chapters provide hints and tricks not available in primary research publications. It is an invaluable resource for academics, researchers and students alike.
Expert authors who are leaders in the field
Extensively referenced and useful figures and tables
Provides hints and tricks to facilitate reproduction of methods
Biochemists, biophysicists, molecular biologists, analytical chemists, pharmacologists and physiologists
Part A: Organelles and Cellular Structure
Monitoring Cytoskeletal Dynamics in Living Neurons using Fluorescence Photoactivation

Anne Gauthier-Kemper, Carina Weissmann, Hans-Jürgen Reyher, and Roland Brandt

Red/far-red fluorescing DNA-specific anthraquinones for nucl:cyto segmentation and viability reporting in cell-based assays

Roy Edward

Methods to measure actin treadmilling rate in dendritic spines

Mikko Koskinen, Enni Bertling, and Pirta Hotulainen

Live Cell Imaging of Clathrin Coats

Comert Kural and Tom Kirchhausen

Imaging the Mitotic Spindle

Paul S. Maddox, Anne-Marie Ladouceur, Rajesh Ranjan, Jonas Dorn, Hery Ratsima, Damien D'Amours, and Amy S. Maddox

Modeling of spatial intracellular signaling events in neurons

Wendy C. Wenderski and Susana R. Neves

Imaging chromosome dynamics in meiosis in plants

Moira J. Sheehan, and Wojciech P. Pawlowski

Analysing lysosomes in live cells

Paul R. Pryor

Detection and Quantification of Biomolecular Association in Living Cells using Single Molecule Microscopy

Mario Brameshuber,and Gerhard J. Schütz

Visualizing cardiac ion channel trafficking pathways

James W. Smyth and Robin M. Shaw

Live Cell Imaging of the Cytoskeleton

Eve G. Stringham, Nancy Marcus-Gueret, Laura Ramsay and Kristopher L. Schmidt

Fluorescence single-molecule imaging of actin turnover and regulatory mechanisms

Naoki Watanabe

Analysis of cell dispersion and migration by video-microscopy

Bonnomet Arnaud, Terryn Christine, Cutrona Jérôme, Jonquet Antoine, Birembaut Philippe, and Zahm Jean-Marie

Part B: Molecules and Ions

Real Time Qualitative and Quantitative Glut4 Translocation Assay

Maleppillil Vavachan Vijayakumar and Manoj Kumar Bhat

Advanced imaging of cellular signalling events

JMarek Cebecauer, Jana Humpolíčková and Jerémie Rossy

Dynamic imaging of homo-FRET in live cells by fluorescence anisotropy microscopy

Subhasri Ghosh, Suvrajit Saha, Debanjan Goswami, Sameera Bilgrami and Satyajit Mayor

Time-resolved luminescence resonance energy transfer imaging of protein-protein interactions in living cells

Harsha E. Rajapakse and Lawrence W. Miller

Imaging of corticosteroid receptors in live cells

Mayumi Nishi

Investigating second messenger signaling in vivo

Rüdiger Rudolf, Mathias Hafner, and Marco Mongillo

Probes for Intracellular RNA Imaging In Live Cells

Philip J. Santangelo, Eric Alonas, Jeenah Jung, Aaron W. Lifland, and Chiara Zurla

Imaging the Glycome in Living Systems

Boyangzi Li, Feiyan Mock and Peng Wu

Intracellular Magnesium Detection by Fluorescent Indicators

Valentina Trapani, Monika Schweigel-Röntgen, Achille Cittadini and Federica I. Wolf

Illuminating mobile zinc with fluorescence: From cuvettes to live cells and tissues

Zhen Huang and Stephen J. Lippard

Quantitative fluorescent live cell imaging of intracellular Ca2+ and H+ ions in malaria parasites
          Petra Rohrbach
Published: February 1, 2012

Hardback ISBN: 9780123884480

eBook ISBN: 9780123919076
P. Michael Conn
P. Michael Conn is the Senior Vice President for Research and Associate Provost, Texas Tech Health Sciences Center. He is The Robert C. Kimbrough, Professor of Internal Medicine and Cell Biology/Biochemistry. He was previously Director of Research Advocacy and Professor of Physiology and Pharmacology, Cell Biology and Development and Obstetrics and Gynecology at Oregon Health and Science University and Senior Scientist of the Oregon National Primate Research Center (ONPRC). He served for twelve years as Special Assistant to the President and Associate Director of the ONPRC. After receiving a B.S. degree and teaching certification from the University of Michigan (1971), a M.S. from North Carolina State University (1973), and a Ph.D. degree from Baylor College of Medicine (1976), Conn did a fellowship at the NIH, then joined the faculty in the Department of Pharmacology, Duke University Medical Center where he was promoted to Associate Professor in 1982. In 1984, he became Professor and Head of Pharmacology at the University of Iowa College of Medicine, a position he held for eleven years. Conn is known for his research in the area of the cellular and molecular basis of action of gonadotropin releasing hormone action in the pituitary and therapeutic approaches that restore misfolded proteins to function. His work has led to drugs that have benefitted humans and animals. Most recently, he has identified a new class of drugs, pharmacoperones, which act by regulating the intracellular trafficking of receptors, enzymes and ion channels. He has authored or co-authored over 350 publications in this area and written or edited over 200 books, including texts in neurosciences, molecular biology and endocrinology. Conn has served as the editor of many professional journals and book series (Endocrinology, Journal of Clinical Endocrinology and Metabolism, Endocrine, Methods, Progress in Molecular Biology and Translational Science and Contemporary Endocrinology). Conn served on the National Board of Medical Examiners, including two years as chairman of the reproduction and endocrinology committee. The work of his laboratory has been recognized with a MERIT award from the NIH, the J.J. Abel Award of the American Society for Pharmacology and Experimental Therapeutics, the Weitzman, Oppenheimer and Ingbar Awards of the Endocrine Society, the National Science Medal of Mexico (the Miguel Aleman Prize) and the Stevenson Award of Canada. He is the recipient of the Oregon State Award for Discovery, the Media Award of the American College of Neuropsychopharmacology and was named a distinguished Alumnus of Baylor College of Medicine in 2012. Conn is a previous member of Council for the American Society for Cell Biology and the Endocrine Society and is a prior President of the Endocrine Society, during which time he founded the Hormone Foundation and worked with political leadership to heighten the public's awareness of diabetes. Conn's students and fellows have gone on to become leaders in industry and academia. He is an elected member of the Mexican Institute of Medicine and a fellow of the American Association for the Advancement of Science. He is the co-author of The Animal Research War (2008) and many articles for the public and academic community on the value of animal research and the dangers posed by animal extremism. His op/eds have appeared in The Washington Post, The LA Times, The Wall Street Journal, the Des Moines Register, and elsewhere. Conn consults with organizations that are influenced by animal extremism and with universities and companies facing challenges from these groups.
Affiliations and expertise
Senior Vice President for Research and Associate Provost, Texas Tech Health Sciences Center, TX, USA