Book sale: Save up to 25% on print and eBooks. No promo code needed.
Save up to 25% on print and eBooks.
Handbook of Aging and the Social Sciences
8th Edition - August 18, 2015
Editors: Linda George, Kenneth Ferraro
Paperback ISBN:
9 7 8 - 0 - 1 2 - 4 1 7 2 3 5 - 7
eBook ISBN:
9 7 8 - 0 - 1 2 - 4 1 7 2 8 5 - 2
Handbook of Aging and the Social Sciences, Eighth Edition, presents the extraordinary growth of research on aging individuals, populations, and the dynamic culmination of the life… Read more
LIMITED OFFER
Save 50% on book bundles
Immediately download your ebook while waiting for your print delivery. No promo code is needed.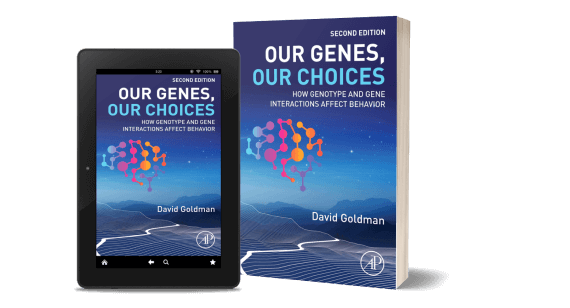 Handbook of Aging and the Social Sciences, Eighth Edition,

presents the extraordinary growth of research on aging individuals, populations, and the dynamic culmination of the life course, providing a comprehensive synthesis and review of the latest research findings in the social sciences of aging.

As the complexities of population dynamics, cohort succession, and policy changes modify the world and its inhabitants in ways that must be vigilantly monitored so that aging research remains relevant and accurate, this completely revised edition not only includes the foundational, classic themes of aging research, but also a rich array of emerging topics and perspectives that advance the field in exciting ways.

New topics include families, immigration, social factors, and cognition, caregiving, neighborhoods, and built environments, natural disasters, religion and health, and sexual behavior, amongst others.
Covers the key areas in sociological gerontology research in one volume, with an 80% update of the material
Headed up by returning editor Linda K. George, and new editor Kenneth Ferraro, highly respected voices and researchers within the sociology of aging discipline
Assists basic researchers in keeping abreast of research and clinical findings
Includes theory and methods, aging and social structure, social factors and social institutions, and aging and society
Serves as a useful resource—an inspiration to those searching for ways to contribute to the aging enterprise, and a tribute to the rich bodies of scholarship that comprise aging research in the social sciences
Clinicians, researchers, and students in gerontology, developmental psychology, psychiatry, biology, and other related health care professions tasked with caring for the aging population.
Dedications
Foreword
Preface
About the Editors
List of Contributors
Part I: Theory and Methods

Chapter 1. Aging and the Social Sciences: Progress and Prospects

Theoretical and Conceptual Developments
Methods and Data
Emerging Themes in Aging Research
What Aging Research Contributes to the Social Sciences: The Big Picture
References

Chapter 2. Trajectory Models for Aging Research

Growth Modeling in a Nutshell
Latent Class Modeling in a Nutshell
Latent Class Growth Analysis
Growth Mixture Modeling
Important Issues in the Implementation of Trajectory Methods
Conclusion
References

Part II: Social Structures and Processes

Chapter 3. Biodemography: Adding Biological Insight into Social, Economic, and Psychological Models of Population and Individual Health Change with Age

Introduction
Expansion of the Demographic Approach: The Process of Health Change
The Expanded Biodemographic Model of Health
Measuring Biomarkers in Population Studies
Use of Biomarkers in Assessing Population Health and Health Care Use and Its Effectiveness
Summary Indices of Biological Risk
Genetic Markers as a New Frontier
Summary
Appendix: Information on Biomarkers often Used in Social Science Research
References

Chapter 4. Late-Life Disability Trends and Trajectories

Introduction
The Conceptualization of Disability
Measuring Disability
Evidence on Trends in Disability Prevalence
Individual-Level Disability Trajectories
Conclusion
References

Chapter 5. Early Life Origins of Adult Health and Aging

Introduction
Historical Overview
Early Origins of Adult Disease: From FOAD Through DOHaD to a Life Course Perspective
Early Life Origins of Functional Aging in a Life Course Perspective
Conclusions and Future Directions
References

Chapter 6. Racial and Ethnic Inequalities in Health

Racial and Ethnic Inequalities in Health
Theoretical Perspectives
Research Across Minority Groups
Summary and Conclusion
References

Chapter 7. Immigration, Aging, and the Life Course

Introduction
Immigration as a Life-Course Experience
The Principle of Life-Span Development
The Principle of Agency
The Principle of Time and Place
The Principle of Timing
The Principle of Linked Lives
Immigrants and Families
Socioeconomic Outcomes of Older Immigrants
The Health of Older Immigrants
Conclusion
References

Chapter 8. Gender, Time Use, and Aging

Introduction
Measuring Time Allocation in Later Life
"A Day in the Life" of Older Adults
The Social versus Solitary Dimension of Time
Caregiving, Time Use, and Well-Being
Future Directions
Acknowledgments
References

Chapter 9. Social Networks in Later Life

Introduction
Network Concepts and Definitions
Why and How Social Networks Matter
Aging and Social Network Change
Social Networks and Stratification
Emerging Topics in Network-Gerontology
Conclusions
References

Part III: Social Factors and Social Institutions

Chapter 10. Stability, Change, and Complexity in Later-Life Families

Introduction
Theoretical Roots and Conceptual Advances
Substantive Advances
Relationship Quality Between Older Parents and Adult Children
Sibling Relations
Grandparent–Grandchild Relations
Marriage in the Later Years
Conclusion
References

Chapter 11. The Influence of Military Service on Aging

Introduction
Cohort Flow, Periods of War, and the Composition of the US Older Adult Population
Military Service as a "Hidden Variable" in Aging Research
Mechanisms Through Which Military Service Influences Aging
An Overview of Military Service and Aging Among Specific War Cohorts
Studying Military Service and Aging
References

Chapter 12. Religion, Health, and Aging

Introduction
Religious Involvement over the Life Course
Religion, Health, and Well-Being
From Correlation to Explanation: Identifying the Health-Related Dimensions of Religion
Spiritual Struggles: Assessing the Dark Side of Religion
Race/Ethnicity, Religion, and Health
Conclusions
Acknowledgment
References

Chapter 13. Evolving Patterns of Work and Retirement

Introduction
The Beginning and End of Earlier and Earlier Retirement
A Closer Look at the Retirement Process in the Modern Era
Changes to the Traditional Pillars of Retirement Income and How They Relate to Labor Force Participation
The Increasing Importance of Macroeconomic Influences
The Potential Benefits of Continued Work Later in Life
Disclaimer and Acknowledgments
References

Chapter 14. Productive Engagement in Later Life

Introduction
Conceptual Issues
Relevance of Productive Engagement in Later Life
Scholarship on the Antecedents and Outcomes of Productive Engagement
Challenges and Future Directions
References

Chapter 15. Aging, Neighborhoods, and the Built Environment

Introduction
Theoretical Models of Neighborhood
Neighborhood Structure and the Health of Older Persons
The Built Environment and the Health of Older Persons
Discussion and Directions for Future Research
References

Chapter 16. Abusive Relationships in Late Life

Introduction
A Socioecological Framework for Understanding Elder Abuse
Vulnerabilities and Risk for Elder Abuse
Perpetrators of Elder Abuse
Responses to Elder Abuse
Future Research
References

Chapter 17. The Impact of Disasters: Implications for the Well-Being of Older Adults

Introduction
Types and Definitions of Disasters
Influence of Residential Environment on Disaster-Related Activities and Outcomes
Group Evacuation versus Individual/Independent Evacuation
Temporary Evacuation, Transfer, or Permanent Relocation
Age and Vulnerability
Stress and Coping
Age and Resilience
Disaster-Related Physical and Mental Health Issues
Social Factors and Disaster Response Outcomes
Role of Formal and Informal Social Support and Social Networks
Future Directions
Conclusion
References

Chapter 18. End-of-Life Planning and Health Care

Introduction
Death and Dying in the United States
Advance Care Planning
Public Policy Innovations
Conclusion and Future Directions
References

Part IV: Aging and Society

Chapter 19. Organization and Financing of Health Care
Chapter 20. Innovations in Long-Term Care

Introduction
Defining Long-Term Care
A Brief Historical Overview of Long-Term Care in the United States
Selected Innovations in Long-Term Care
Looking Toward the Future of Long-Term Care
References

Chapter 21. Politics and Policies of Aging in the United States

Introduction
The Altered Political Perceptions of Older Americans
The Transformation of Seniors' Political Environment
Accounting for Old-Age Policy Enactments
Emerging Issues
References

Chapter 22. The Future of Retirement Security in Comparative Perspective

Introduction
Social Security in the United States
Employer-Sponsored Pensions in the United States
International Developments and Lessons
Conclusion
Acknowledgments
References

Chapter 23. Health Inequalities Among Older Adults in Developed Countries: Reconciling Theories and Policy Approaches

Introduction
Theories of Health Inequality in Older Age
Welfare States and the Interplay of Social Solidarity and Equity
WHO Age-friendly Environments Programme
Promising Avenues for Sociological Research
References

Author Index
Subject Index
Published: August 18, 2015

Paperback ISBN: 9780124172357

eBook ISBN: 9780124172852
Linda George
Linda K. George is Professor of Sociology at Duke University where she also serves as Associate Director of the Duke University Center for the Study of Aging and Human Development. She is a fellow and past president of the Gerontological Society of America (GSA). She is former chair of the Aging and Life Course Section and the Sociology of Mental Health Section of the American Sociological Association (ASA). She is former editor of the Journal of Gerontology, Social Sciences. She is currently associate editor of Social Psychology Quarterly and former associate editor of Demography. Professor George is the author or editor of eight books and author of more than 250 journal articles and book chapters. She co-edited the third, fourth, fifth, sixth, and seventh editions of the Handbook of Aging and the Social Sciences. Her major research interests include social factors and illness, stress and social support, and mental health and well-being across the life course. Among the honors Professor George has received are Phi Beta Kappa, the Duke University Distinguished Teaching Award, the Mentorship Award from the Behavioral and Social Sciences Section of GSA, the Dean's Mentoring Award from the Graduate School of Duke University, the Kleemeier Award from the GSA, and the Matilda White Riley Award from the ASA.
Affiliations and expertise
Duke University, Durham, NC, USA
Kenneth Ferraro
Kenneth F. Ferraro is Distinguished Professor of Sociology and founding Director of the Center on Aging and the Life Course at Purdue University. He is the author of over 120 peer-reviewed articles in prominent journals in sociology, gerontology, and public health. He has written two books, including The Gerontological Imagination: An Integrative Paradigm of Aging (Oxford University Press), and edited four editions of Gerontology: Perspectives and Issues. Ferraro's recent research focuses on health inequality over the life course, including the early origins of adult health, stress, and health disparities. With interests in how stratification processes unfold over the life course, he developed cumulative inequality theory for the study of human development, aging, and health. A fellow of the Gerontological Society of America (GSA), Ferraro formerly edited Journal of Gerontology: Social Sciences and chaired the Behavioral and Social Sciences section of GSA. He also is a member of the honorary Sociological Research Association and former chair of the Section on Aging and Life Course of the American Sociological Association (ASA). GSA has honored Professor Ferraro with the Distinguished Mentor Award and twice for both the Richard Kalish Innovative Publication Award and the Best Paper Award for Theoretical Developments in Social Gerontology. ASA honors from the Section on Aging and the Life Course include Outstanding Publication Award and Matilda White Riley Distinguished Scholar Award.
Affiliations and expertise
Distinguished Professor of Sociology and founding Director of the Center on Aging and the Life Course, Purdue University, West Lafayette, IN, USA