Book sale: Save up to 25% on print and eBooks. No promo code needed.
Save up to 25% on print and eBooks.
Genomics and the Global Bioeconomy
1st Edition - September 22, 2022
Editors: Catalina Lopez-Correa, Adriana Suarez-Gonzalez
Paperback ISBN:
9 7 8 - 0 - 3 2 3 - 9 1 6 0 1 - 1
eBook ISBN:
9 7 8 - 0 - 3 2 3 - 9 1 6 0 2 - 8
Genomics and the Global Bioeconomy, a new volume in the Translational and Applied Genomics series, empowers researchers, administrators, and sustainability leaders to apply… Read more
LIMITED OFFER
Save 50% on book bundles
Immediately download your ebook while waiting for your print delivery. No promo code is needed.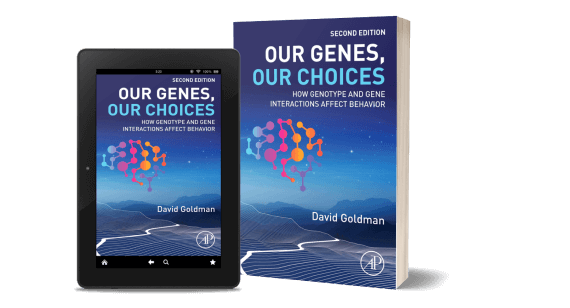 Genomics and the Global Bioeconomy, a new volume in the Translational and Applied Genomics series, empowers researchers, administrators, and sustainability leaders to apply genomics and novel omics technologies to advance the global bioeconomy and sustainability. Here, more than 15 international experts illustrate—with concrete examples across various industries and areas of global need—how genomics is addressing some of the most pressing global challenges of our time. Chapters offer an in-depth, case-based treatment of various topics, from genomics technologies supporting sustainability development goals to novel synthetic biology advancements improving biofuel production, conservation, sustainable food production, bioremediation, and genomic monitoring.
Editors Catalina Lopez-Correa and Adrian Suarez-Gonzalez skillfully bring clarity to this diverse and increasingly impactful research, uniting various perspectives to inspire fresh innovation in driving the global bioeconomy.
Presents concrete examples and detailed discussions that illustrate how to use genomics and omics technologies to drive the global bioeconomy
Examines how genomics is addressing the most pressing environmental, agricultural, economic, and natural resources challenges of our time
Features chapter contributions from international experts who are applying genomic technologies across various fields, from agriculture to biofuel production, bioremediation, biodiversity monitoring, and conservation
Active researchers, basic and translational scientists, clinicians, postgraduates, and students in the areas of genetics, human genomics, pathology, economy, agriculture, aquaculture, forestry, environment, sustainability, and public health; public health officials and sustainability leaders and scientists; Students
Part I: Synthetic biology as a pillar of the bioeconomy

1. Cellular agriculture and the sustainable development goals

2. Engineering microbial biofactories for a sustainable future

3. Computational approaches for smart cell creation in the bioeconomy era

4. Young innovators and the bioeconomy
Part II: Genomic monitoring is revolutionizing our understanding of biodiversity and ecological services

5. Environmental DNA: Revolutionizing ecological assessments with genomics

6. Informing marine shipping insurance premiums in the Arctic using marine microbial genomics

7. Genomic biosurveillance to protect the world's forest resources

8. Metagenomics: A resilience approach to climate change and conservation of the African Glacier biodiversity
Part III: Genomics as a driver of the bioeconomy in agriculture

9. The impact of biotechnology and genomics on an ancient crop: Cannabis sativa

10. Multiomics techniques for plant secondary metabolism engineering: Pathways to shape the bioeconomy
Part IV: Why regulation and policy matter to advance the bioeconomy

11. Regulatory frameworks applicable to food products of genome editing and synthetic biology in the United States, Canada, and the European Union

12. Crop biotech: Creating the crops to face the future

13. Bioeconomy policy: Beyond genomics R&D
Published: September 22, 2022

Paperback ISBN: 9780323916011

eBook ISBN: 9780323916028
Catalina Lopez-Correa
Dr. Catalina Lopez-Correa MD, PhD is Chief Scientific Officer and Executive Director of the Canadian COVID19 Genomics Network (CanCOGeN) at Genome Canada. Before that she was Chief Operating Officer at Ruta N Medellin. She has 20 years of international experience in genomics in both the academic and private sectors. Before Ruta N, she was Chief Scientific Officer for Genome British Columbia and Genome Quebec and held senior research positions with pharmaceutical giant Eli Lilly and with deCODE genetics in Iceland. As CSO at Genome BC and Genome Quebec she coordinated several initiatives to help understand and address the social, legal, ethical, economical aspects of genomics. Dr. Lopez-Correa has been a national and international champion of equity, diversity, and inclusion in genomics and science in general.
Affiliations and expertise
Vice-President and CSO, Genome British Columbia
Adriana Suarez-Gonzalez
Dr. Adriana Suarez-Gonzalez MSc PhD: Science and Technology Advisor at 10x Genomics. For her Ph.D., Adriana combined phenotypic data and cutting-edge genomics to identify genetic markers associated with traits of ecological and economic interest. Her work has great potential for forest management in the face of climate change and provides an example on how genomics provides opportunities to meet the challenges of the Global Bioeconomy. At 10x Genomics, she helps researchers advance our understanding of biological processes with new technologies for single cell and spatial genomics analyses.
Affiliations and expertise
Science and Technology Advisor, 10x Genomics, Vancouver, British Columbia, Canada