Book sale: Save up to 25% on print and eBooks. No promo code needed.
Save up to 25% on print and eBooks.
1st Edition - April 30, 2010
Editors: Joseph Besharse, Darlene A. Dartt, Barbara Ann Battelle, Reza Dana, David Beebe, Peter Bex, Paul Bishop, Dean Bok, Patricia D'Amore, Henry Edelhauser, Linda Mcloon, Jerry Niederkorn, Thomas A. Reh, Ernst R. Tamm
Hardback ISBN:
9 7 8 - 0 - 1 2 - 3 7 4 1 9 8 - 1
eBook ISBN:
9 7 8 - 0 - 1 2 - 3 7 4 2 0 3 - 2
As the first comprehensive reference for the eye, its support structures, diseases, and treatments, Encyclopedia of the Eye is an important resource for all visual scientists,… Read more
LIMITED OFFER
Save 50% on book bundles
Immediately download your ebook while waiting for your print delivery. No promo code is needed.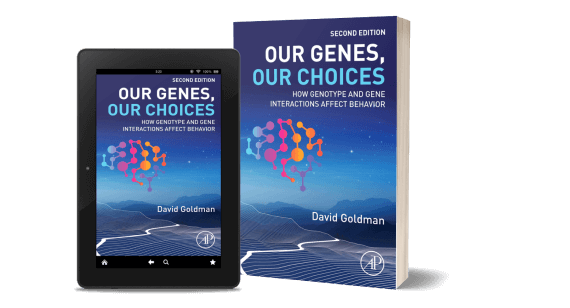 As the first comprehensive reference for the eye, its support structures, diseases, and treatments, Encyclopedia of the Eye is an important resource for all visual scientists, ophthalmologists, and optometrists, as well as researchers in immunology, infectious disease, cell biology, neurobiology and related disciplines. This four-volume reference is unique in its coverage of information on all tissues important for vision, including the retina, cornea and lens. It also covers the physiological and pathophysiologic processes that affect all eye tissues.
This Encyclopedia is invaluable for graduate students and postdoctoral fellows who are seeking an introduction to an area of eye research. Each chapter explains the basic concepts and provides references to relevant chapters within the Encyclopedia and more detailed articles across the wider research literature. The Encyclopedia is also particularly useful for visual scientists and practitioners who are researching a new area, seeking deeper understanding of important research articles in fields adjacent to their own, or reviewing a grant outside their immediate area of expertise.
Written by experts at a level that permits students to grasp key elements of a specific subject
Provides an entryway into the major features of current eye research
No other source puts this much information, so well-indexed and with so many helpful full color figures and graphics, in the hands of the ophthalmic scientist
This encyclopedia is invaluable for graduate students and postdoctoral fellows who are seeking an introduction to an area of eye research
Article Title Lead Author
1 Adaptive immune system and the eye: mucosal immunity, Austin Mircheff
2 Adaptive Immune System and the eye: T Cell-mediated immunity, Kyle McKenna
3 Innate Immune System and the eye, Meredith Gregory-Ksander
4 Role of Complement in Ocular Immune Response, Nalini Bora
5 Dynamic Immunoregulatory Processes that Sustain Immune Privilege in the Eye, Jerry Niederkorn
6 Immunosuppressive and Anti-Inflammatory Molecules that maintain Immune privilege of the Eye, Andy Taylor
7 Antigen Presenting Cells in the Eye and Ocular Surface, Pedram Hamrah
8 Angiogenesis in the Eye, Claus Cursiefen
9 Dry Eye: An Immune-Based Inflammation, Michael E. Stern
10 Penetrating Keratoplasty, D F P Larkin
11 Immunopathogenesis of HSV Keratitis, Robert Hendricks
12 Immunopathogenesis of Onchocerciasis (River Blindness), Eric Pearlman
13 Immunopathogenesis of Pseudomonas Keratitis, Linda Hazlett
14 Pathogenesis and Immunology of Bacterial Endophthalmitis, Mike Gilmore
15 Immunobiology of Acanthamoeba Keratitis, Jerry Niederkorn
16 Immunopathogenesis of Experimental Uveitic Diseases, Rachel Caspi
17 Pathogenesis of Uveitis in Humans, John Forrester
18 Immunobiology of Age-related Macular Degeneration, Rafael Ufret-Vincenty
19 Molecular and Cellular Mechanisms in Allergic Conjunctivitis, Virginia Calder
20 Immunobiology of Uveal Melanoma, Martine Jager
22 Pathogenesis of Fungal Keratitis, Eric Pearlman
23 Lens Structure, David Beebe
24 Lens determination and induction, Richard Lang
25 Lens fiber cell differentation, Michael Robinson
28 Normal age-related changes - crystallin modifications, lens hardening, Kirsten Lampi
30 Lens regeneration, Panagiotis Tsonis
31 Structure and evolution of the crystallins, Graeme Wistow
32 Ionic Permeability and Currents in the Lens, Paul Donaldson
33 Gap junctions, Eric Beyer
36 Accommodation Adrian, Glasser
37 Genetics of congenital cataract, J. Fielding Hejtmancik
38 Cortical cataracts, Ralph Michael
39 Nuclear cataracts, Roger Truscott
40 Posterior subcapsular and anterior polar cataracts, Choun-ki Joo
42 Genetics of age-related cataracts, Alan Shiels
43 Posterior Capsule Opacification, I.M. Wormstone
45 Presbyopia, Adrian Glasser
46 The Epidemiology of Cataract, Sheila West
47 Tear film overview, Kazuo Tsubota
48 Meibomian glands and lipid layer, Thomas J. Millar
49 Lacrimal gland overview, Sarah Hamm-Alvarez
50 Lacrima gland hormonal regulation, Austin Mircheff
51 Lacrimal gland signaling - neural, Driss Zoukhri
52 Overview of Electrolyte and Fluid Transport across the Conjunctiva, Oscar Candia
53 Conjunctival Goblet Cells, Robin Hodges
54 OCULAR MUCINS, Monica Berry
55 Conjunctiva Immune Surveillance, Erich Knop
56 Tear drainage, Friedrich Paulsen
57 Defense mechanisms of tears and ocular surface, Alison McDermott
58 Cornea Overview, Penny Asbell
59 The Corneal Epithelium: Cell Biology and Basic Science, Mary Ann Stepp
60 Corneal Epithelium: Wound Healing Junctions, Attachment to Stroma Receptors, Matrix Metalloproteinases, Intracellular Communications, Elizabeth Fini
61 Corneal epithelium: response to infection, Linda Hazlett
62 Corneal epithelium: transport and permeability, Peter Reinach
63 The Ocular Surface: The Surgical Treatment for Corneal Epithelial Stem Cell Deficiency, Corneal Epithelial Defect, and Peripheral Corneal Ulcer, Noriko Koizumi
64 Refractive surgery and inlays, Rudy Nuijts
65 Stem cells of ocular surface, James Funderburgh
66 Contact lenses, Fiona Stapleton
67 Imaging of the Cornea, Stephen Kaufman
68 Corneal nerves: anatomy, Carl Marfurt
69 Corneal nerves: function, Carlos Belmonte
70 Corneal stroma, James Funderburgh
71 Corneal dystrophies, Natalie Afshari
72 Corneal imaging - clinical, Roger Steinert
73 Corneal scars, Daniel Dawson
74 Corneal endothelium overview, David Whikehart
75 Corneal endothelium signaling mechanisms, Joseph Bonnano
76 Corneal endothelium regulation of proliferation, Ula Jurkunas
78 Artifical cornea, May Griffith
79 Blinking mechanism, Charles McMonnies
80 Drug delivery to cornea and conjunctiva - esterase and protease directed prodrug design, Ashim Mitra
81 Inflammation of conjunctiva, Teruo Nishida
82 Knock out mice models: cornea, conjunctiva, lacrimal gland, Winston Kao
83 Gene therapy, Rajiv Mohan
84 Lids: anatomy, pathophysiology and mucocutaneous junction, Ted Wojno
85 The role of the ciliary body in aqueous humor dynamics. Structural aspects, Ernst Tamm
86 Ion transport in the ciliary epithelium, Olaf Strauss
88 Neuroendocrine properties of the ciliary epithelium, Miguel Coca-Prados
89 Control of Aqueous Humor Flow, Jay McLaren
90 Ciliary blood flow and its role in aqueous humor formation, Jeffrey Kiel
91 Pharmacology of aqueous humor formation, Carol Toris
92 Functinal morphology of the trabecular meshwork, Ernst Tamm
93 Biomechanics of Aqueous Humor Outflow Resistance, Mark Johnson
94 The Biology of Schlemm Canal, Dan Stamer
95 The Fibrillar Extracellular Matrix of the Trabecular Meshwork, Donna Peters
96 The role of proteoglycans in the trabecular meshwork, Ted Acott
97 Regulation of Extracellular Matrix Turnover in the Aqueous Humor Outflow Pathways, Rudolf Fuchshofer
98 The Cytoskeletal Network Of The Trabecular Meshwork, Paul Kaufman
99 Steroid-Induced Ocular Hypertension and Effects of Glucocorticoids on the Trabecular Meshwork, Abbot Clark
100 Myocilin, Mike Fautsch
101 The role of oxidative stress in the trabecular meshwork, Pedro Gonzalez
102 Biological Properties of the Trabecular Meshwork Cells, Paul Russell
103 Uveoscleral outflow, Albert Alm
104 Pharmacology of the aqueous humour outflow, Kathryn Cracknell
106 The development of the aqueous humor outflow pathways, Ernst Tamm
108 Immunological Aspects of Aqueous Humor Turnover, Claus Cursiefen
110 Biomechanics of the optic nerve head, J. Crawford Downs
112 Structural Changes in the Trabecular Meshwork with POAG, Elke Luetjen-Drecoll
113 Primary Open Angle Glaucoma, Detlev Spiegel
114 Pseudoexfoliation syndrome and glaucoma, Ursula Schlotzer-Schrehardt
115 Pigment Dispersion Syndrome and Pigmentary, Glaucoma Robert Ritch
116 IOP and damage of ON axons, Robert Nickells
117 Retinal Ganglion Cell Apoptosis and Neuroprotection, Francesca Cordeiro
118 The Genetics of Primary Open-Angle Glaucoma, Rand Allingham
119 Molecular genetics of congenital and juvenile glaucoma, Michael Walter
120 Animal models of glaucoma, Stanislav Tomarev
121 Concept of angiogenic privilege, Claus Cursiefen
122 Angiogenesis in response to hypoxia, H Okano
123 Angiogenesis in inflammation, Zoltan Szekanecz
124 Angiogenesis in wound healing, Omaida Velazquez
125 Hemangiogenesis vs lymphangiogenesis, Diane Bielenberg
126 Innate immunity and angiogenesis, Ralph Kelly
128 Molecular mechanisms of angiostasis, Raghu Kalluri
129 Stability and functional integrity of new blood vessels, Akiyoshi Uemura
130 Vessel Regression, Hans-Peter Hammes
131 Blood:retinal barrier, Jose G. Cunha-Vaz
132 RPE barrier, Lawrence J Rizzolo
133 Properties and Functions of the vessels of the Ciliary Body, Susan Kidson
136 Anatomy and Regulation of the Optic Nerve Blood Flow, Alon Harris
137 BREAKDOWN OF THE BLOOD-RETINAL BARRIER, Stanley Vinores
138 Breakdown of the RPE blood-retinal barrier, Mary Elizabeth Hartnett
139 Macular edema, Robert Frank
140 Central retinal vein occlusion, Sohan Hayreh
141 Pathological retinal angiogenesis, Anthony Adamis
142 Development of the Retinal Vasculaure, Tailoi Chan-Ling
143 Choroidal Neovascularization, Scott Cousins
144 The Vascular Stem Cell, Maria Grant
145 CORNEAL ANGIOGENESIS, Dimitri Azar
146 Avascularity of the cornea, Jayakrishina Ambati
147 Retinal Pigment Epithelial - Choroid Interactions, Knatokie Ford
149 Pericytes and Microvascular Remodeling: Regulation of Retinal Angiogenesis, Ira Herman
150 Evolution of opsins, Todd Oakley
151 Genetic dissection of invertebrate phototransduction, Baruch Minke
152 Phototransduction in Limulus photoreceptors, Richard Payne
153 MICROVILLAR AND CILIARY PHOTORECEPTORS IN MOLLUSCAN EYES, Enrico Nasi
154 The Photoresponse in Squid, Jane Mitchell
155 The physiology of photoreceptor synapses and other ribbon synapses, Wallace B. Thoreson
157 Limulus eyes and their circadian regulation, Barbara Battelle
158 Circadian rhythms in the fly's visual system, Elzbieta Pyza
159 Fish retinomotor movements, Beth Burnside
160 The circadian clock in the retina regulates rod and cone pathways, Stuart Mangel
161 Circadian Regulation of Ion Channels in Photoreceptors, Gladys Ko
162 Circadian Metabolism in the Chick Retina, P. Michael Iuvone
163 The Colorful Visual World of Butterflies, Francesca Frentiu
164 Polarized-Light Vision in Land and Aquatic Animals, Tom Cronin
165 Zebra fish as a model for understanding retinal diseases, Susan Brockerhoff
166 Zebra fish - Retinal Development and Regeneration, David R. Hyde
167 Xenopus laevis as a model for understanding retinal diseases, Orson Moritz
168 Retinal Degeneration Through the Eye of the Fly, Nansi Colley
169 Developmental Anatomy of the Retinal and Choroidal Vasculature, Joe G Hollyfield
170 Post-Golgi trafficking and ciliary targeting of rhodopsin, Dusanka Deretic
171 PHYSIOLOGICAL ANATOMY OF THE RETINAL VASCULATURE, Sohan Hayreh
172 Physiological Anatomy of the Choroidal Vasculature, Sohan Hayreh
173 Rod and cone photoreceptor cells: inner and outer, David S Williams
175 Rod and cone photoreceptor cells: outer segment membrane renewal, David S Williams
176 Light-driven translocation of signaling proteins in vertebrate photoreceptors, Vadim Arshavsky; Peter Calvert
177 Rod photoreceptor cells: soma and synapse, Robert Smith
178 Cone photoreceptor cells: soma and synapse, Robert Smith
179 Morphology of interneurons: horizontal cells, Leo Peichl
180 Morphology of interneurons: bipolar cells, Silke Haverkamp
181 Morphology of interneurons: amacrine cells, Enrica Strettoi
182 Morphology of interneurons: interplexiform cells, Doug Mcmahon
183 Phototransduction: rhodopsin, Kris Palczewski
184 RETINAL PIGMENT EPITHELIUM: CYTOKINE MODULATION OF EPITHELIAL PHYSIOLOGY, Sheldon Miller
185 Phototransduction: the visual cycle, Gabriel Travis
186 Phototransduction: Phototransduction in Rods, Yingbin Fu
187 Phototransduction: inactivation in rods, Vsevolod Gurevich
188 Phototransduction: adaptation in rods, Trevor Lamb
189 Phototransduction: phototransduction in cones, Vladimir Kefalov
190 Phototransduction: inactivation in cones, Vsevolod Gurevich
191 Phototransduction: adaptation in cones, Trevor Lamb
192 Circadian Photoreception, Ignacio Provencio
193 Retinal Cannabinoids, Stephen Yazulla
194 Information Processing in the Retina, Frank Werblin
195 Information processing: horizontal cells, Arlene A. Hirano
196 Information processing: bipolar cells, Samuel Wu
197 Information processing: amacrine cells, Robert Marc
198 Information processing: ganglion cells, Thomas Muench
199 Information processing: contrast sensitivity, Jonathan, B. Demb
200 Information processing: direction sensitivity, Z. Jimmy Zhou
201 Information processing: retinal adaptation, Kenneth Alexander
202 Glutamate Receptors in Retina, Malcolm Slaughter
203 GABA Receptors in the Retina, Stephen Yazulla
204 THE ROLE OF ACETYLCHOLINE AND ITS RECEPTORS IN RETINAL PROCESSING, Kent T Keyser
205 Neurotransmitters and receptors: dopamine receptors, P. Michael Iuvone
206 Neurotransmitters and receptors: melatonin receptors, Allan Wiechmann
207 Neuropeptides: localization, Nicholas Brecha
208 Neuropeptides: function, Nicholas Brecha
209 Primary photoreceptor degenerations: terminology, Richard G Weleber
210 Primary photoreceptor degenerations: retinitis pigmentosa, Richard G Weleber
211 Secondary photoreceptor degenerations: age-related macular degeneration, L Johnson
212 Secondary photoreceptor degenerations, Michael Gorin
213 Retinal Vasculopathies: Diabetic Retinopathy, Jayakrishina Ambati
214 Retinopathy of Prematurity, Mary Elizabeth Hartnett
215 Color blindness: inherited, Joseph Carroll
216 Color blindness: acquired, Joseph Carroll
217 Injury and repair: light damage, Robert Anderson
218 Injury and repair: neovascularization, Jayakrishina Ambati
219 Injury and repair responses: retinal detachment, Steven Fisher; Geoffrey Lewis
220 Injury and Repair: Retinal Remodeling, Robert Marc
221 Injury and repair: stem cells and transplantation, Michael Young
222 Injury and Repair: Prostheses, Gerald Chader
223 Anatomically Separate Rod and Cone Signalling Pathways, Steven Nusinowitz
224 Unique specializations - functional: dynamic range of vision systems, Aapakkam Sampath
225 The Photoreceptor Outer Segment as a Sensory Cilium, Joseph Besharse
226 Non-Invasive Testing Methods: Multifocal Electrophysiology, Erich Sutter
227 Phototransduction: Retina: Alternative Visual Cycle in Muller Cells, Gabriel Travis
229 EVALUATION OF THE TEAR FILM, Alan Tomlinson
230 Ocular Media Clarity and Straylight, Thomas JTP van den Berg
231 Pupil, Paul Gamlin
232 Chromatic function of the cones, David H Foster
233 Photopic, mesopic and scotopic vision and changes in visual performance, John Barbur
234 Acuity, Michael Crossland
235 Contrast sensitivity, Peter Bex
236 Binocular Vergence Eye Movements and the Near Response, Cliff Schor
237 Fundamentals of Stereopsis, Laurie M. Wilcox
239 Astigmatism, Michael Cox
241 Myopia Fuensanta, A. Vera-Diaz
242 Refractive surgery, Susana Marcos
243 Amblyopia, Dennis Levi
244 Hyperopia, Elise Harb
245 Perimetry, David Henson
246 Adaptive optics, David Williams
247 Optical Coherence Tomography, Wolfgang Drexler
248 Eye field transcription factors, Michael Zuber
249 Embryology and early patterning, Paola Bovolenta
250 Coordinating Division and Differentiation in Retinal Development, Rod Bremner
251 Retinal Histogenesis, Thomas Reh
252 Histogenesis: cell fate: signaling factors, Valerie Wallace
253 Photoreceptor development: early steps/fate, Anand Swaroop
254 Ganglion cell development: early steps/fate, Nadean Brown
255 Intraretinal circuit formation, Rachel Wong
256 Anatomy, aging, and anomalous posterior vitreous detachment, Jerry Sebag
257 The molecular composition of the vitreous and aging changes, Paul Bishop
258 Vitreous: Cellular origin, formation and turnover of the vitreous, Willi Halfter
259 Formation and regression of the primary vitreous and hyaloid vascular system, Richard Lang
260 Hyalocytes, Tatsuro Ishibashi
261 Anti-angiogenic properties of vitreous, Gerard Lutty
262 Regulation of Intraocular Oxygen by the Vitreous, Gel Nancy Holekamp
264 Pharmacological vitreolysis, Arnd Gandorfer
265 Rhegmatogenous retinal detachment, David Charteris
266 Proliferative vitreoretinopathy, Paul Hiscott
267 The Role of the Vitreous in Macular Hole Formation, William Smiddy
268 Hereditary Vitreoretinopathies, Martin Snead
269 The physiologic consequences of vitreous composition, Mike Trese
270 The Bony Orbit: Bony Anatomy and Orbital Fracture, Andrew R. Harrison
271 The Bony Orbit: Orbital Imaging, Andrew R. Harrison
272 Eyelid Anatomy and the Pathophysiology of Blinking, Craig Evinger
273 Differentiation and Morphogenesis of Extraocular Muscles, Drew M. Noden
274 Extraocular Muscles: Extraocular Muscle Anatomy, Linda K. McLoon
275 Extraocular Muscles: Extraocular Muscle Metabolism, Francisco Andrade
276 Extraocular Muscles: Proprioception and Muscle Spindles, Roland Blumer
277 Extraocular Muscles: Strabismus and Nystagmus at the Muscle/Eye Movement Level, R. John Leigh; Alessandro Serra
278 Congenital Cranial Dysinnervation Disorders, Thomas Bosley
279 Extraocular Muscles: Extraocular Muscle Involvement in Disease, Fatima Pedrosa-Domellof
280 Extraocular Muscles: Thyroid Eye Disease, Rebecca Bahn; Marius N. Stan
281 The Active Pulley Hypothesis, Joseph Demer
282 Orbital Soft Tissue Biomechanics, Sander Schutte
283 Orbital Masses and Tumors, Ioannis Mavrikakis
284 Vascular Anatomy Michael, S Lee
285 Cranial Nerves and Autonomic Innervation, Linda K. McLoon
286 Optic Nerve: Optic Neuritis, Mathias Bahr; Katharina Hein
287 Ischemic optic neuropathy, Sohan Hayreh
288 Optic Nerve: Inherited Optic Neuropathies, Alfredo Sadun
289 Extraocular Muscles: Functional Assessment in the Clinic, Stephen Christiansen
Published: April 30, 2010

Hardback ISBN: 9780123741981

eBook ISBN: 9780123742032
Joseph Besharse
Dr. Besharse is currently The Marvin Wagner Professor and Chair of the Department of Cell Biology, Neurobiology and Anatomy at the Medical College of Wisconsin. He received his BA degree from Hendrix College (Conway, Arkansas) and MA and PhD degrees from Southern Illinois University. After a brief period on the faculty at Old Dominion University in Virginia, he moved to Columbia University as a post-doctoral fellow in retinal research. He was appointed to the faculty of Department of Cell Biology and Anatomy at Emory University School of Medicine in 1977, becoming full professor in 1984. He assumed the position of Professor and Chair of Anatomy and Cell Biology at the University Kansas School of Medicine (Kansas City) in 1989 and moved on to his present position at Medical College of Wisconsin in 1997. Dr. Besharse's research has focused on membrane turnover, circadian clocks, and microtubule-based transport in photoreceptors with special attention to fundamental pathways that are disrupted in photoreceptor degenerative diseases. His research has been continuously funded by the National Institutes of Health since 1978. In addition to his roles as Department Chair and a principal investigator, he directs an NIH funded training program in Vision Science. Dr. Besharse is a past member of the editorial boards of Investigative Ophthalmology and Vision Science and Vision Neuroscience and served as the Retina Section Editor of Experimental Eye Research. He has served as a Trustee of the Association for Research in Vision and Ophthalmology, and has served two full terms as a member of two different NIH study sections. Among his awards are the Alcon Research Award for outstanding research in Vision Science (1993), the Alumni Achievement Award from Southern Illinois University (1998) and the Distinguished Service Award from the Association for Research in Vision and Ophthalmology (2005). He is a Gold Fellow of ARVO.
Affiliations and expertise
Dept of Cell Biology, Neurobiology and Anatomy, Medical College of Wisconsin
Darlene A. Dartt
Senior Scientist, The Harold F. Johnson Research Scholar, and Senior Scientist, Schepens Eye Research Institute; Associate Professor, Department of Ophthalmology, Harvard Medical School, Boston, MA, USA. At the Schepens Eye Research Institute Dr. Dartt served as the Acting Director of Research and the Director of Scientific Affairs for ten years. She received her AB degree from Barnard College (Columbia University) in New York City and her PhD from the Department of Physiology at the University of Pennsylvania in Philadelphia. After post-doctoral fellowships at the University of Copenhagen, Denmark, and Tufts University School of Medicine in Boston, Dr. Dartt joined the Schepens Eye Research Institute in 1985. Her primary research interest is the neural regulation of tear production. Her research focuses on the signaling pathways used by nerves and growth factors in the lacrimal gland and conjunctival goblet cells to induce secretion and proliferation and how dysregulation of these pathways can lead to dry eye syndromes in mouse models and humans, particularly after refractive surgery. She has been continuously funded by NIH since 1980 for this work. Dr. Dartt directs the Institute's Department of Defense Research Program and chaired four Military Vision Research Symposia. She served on and chaired the ARVO Cornea Program Planning Committee and served on the Members in Training Committee. She was a founding member, a member of the organizing committee, and more recently Treasurer for the Tear Film and Ocular Surface Society. She has been on the organizing committee for the three Biennial Cornea Conferences in Boston, MA. She served as Vice-President for North America for the International Society for Eye Research and a Councilor for the International Society for Contact Lens Wear. She is on the Editorial Board for Investigative Ophthalmology and Visual Science, Experimental Eye Research, and The Ocular Surface. She served on the Review Panel for Fight For Sight and has been an Ad Hoc member of numerous NEI and NIAMS study sections. She received the Lew R. Wasserman Merit Award by Research to Prevent Blindness and is a Gold Fellow of ARVO.
Affiliations and expertise
Schepens Eye Research Institute, Boston, MA, USA
Reza Dana
In addition to his role as Senior Scientist and Co-Director at the Schepens Eye Research Institute, Dr. Reza Dana holds the Claes H. Dohlman Chair in Ophthalmology at Harvard Medical School. He is Director of the Cornea & Refractive Surgery Service at the Massachusetts Eye & Ear, and serves as the Vice Chairman of the Harvard Department of Ophthalmology and Associate Chief of Ophthalmology for Academic Programs at Massachusetts Eye and Ear. After graduating Summa Cum Laude from St. Paul's School in New Hampshire, he completed his bachelor's (Phi Beta Kappa), graduate, and medical education at Johns Hopkins University. He performed his residency in Ophthalmology at the Illinois Eye and Ear Infirmary in Chicago, followed by a clinical fellowship in Cornea and External Diseases at the Wills Eye Hospital in Philadelphia. Reza then completed additional fellowship training in Immunology and Uveitis at the Massachusetts Eye and Ear Infirmary, and in Ocular and Transplantation Immunology at the Schepens Eye Research Institute. Dr. Dana also holds a Master of Science degree in Management from Harvard University. Reza has been a member of the full-time Harvard faculty since 1995. As a clinician-scientist, he has a particular interest in the molecular and cellular mechanisms of inflammation as they pertain to the ocular surface and anterior segment pathologies, including dry eye, allergy, wound healing responses, and transplant rejection.
Affiliations and expertise
Schepens Eye Research Institute, Boston, MA, USA
Dean Bok
Affiliations and expertise
Jules Stein Eye Institute, Devid Geffin School of Medicine at UCLA
Patricia D'Amore
Dr. D'Amore earned her PhD in Biology from Boston University, was a postdoctoral fellow in Biological Chemistry and Ophthalmology at Johns Hopkins Medical School, then moved to Boston Children's Hospital as Assistant Professor where she remains Research Associate in Surgery. In 1998, she became Charles L. Schepens Professor of Ophthalmology and Professor of Pathology at Harvard Medical School and a Senior Scientist at Mass. Eye and Ear. She is the Associate Chief of Basic and Translational Research for Ophthalmology at Mass. Eye and Ear and the Vice Chair of Basic and Translational Research for the Department of Ophthalmology. Dr. D'Amore is an international expert in vascular growth and development and has been at the forefront of angiogenesis research for over three decades. She has published more than 170 peer-reviewed papers, 75 reviews, and edited or co-edited two books.
Affiliations and expertise
Charles L. Schepens Professor of Ophthalmology, Massachusetts Eye and Ear and Harvard Medical School, Boston, MA ,USA
Thomas A. Reh
Dr. Reh is Professor of Biological Structure and Director of the Neurobiology and Behavior Program at the University of Washington. He is currently a member of the Scientific Advisory Board of the Foundation Fighting Blindness, and of a start-up biotechnology company, Acucela. He has received several awards for his work, including the AHFMR and Sloan Scholar awards and has published over 100 journal articles, reviews and books. Funded by numerous N.I.H. and private foundation grants, his lab is focused on the development and repair of the retina, with an overall goal of understanding the cellular and molecular biology of regeneration in the eye.
Affiliations and expertise
Professor of Biological Structure and Director of the Neurobiology and Behavior Program, University of Washington, Seattle, USA
Ernst R. Tamm
Affiliations and expertise
Professor and Chairman