Book sale: Save up to 25% on print and eBooks. No promo code needed.
Save up to 25% on print and eBooks.
Clean Energy for Sustainable Development
Comparisons and Contrasts of New Approaches
1st Edition - November 12, 2016
Editors: Mohammad Rasul, Kalam Abul Azad, Subhash Sharma
Paperback ISBN:
9 7 8 - 0 - 1 2 - 8 0 5 4 2 3 - 9
eBook ISBN:
9 7 8 - 0 - 1 2 - 8 0 5 4 2 4 - 6
Clean Energy for Sustainable Development: Comparisons and Contrasts of New Approaches presents information on the fundamental challenge that the energy sector faces with regard to… Read more
LIMITED OFFER
Save 50% on book bundles
Immediately download your ebook while waiting for your print delivery. No promo code is needed.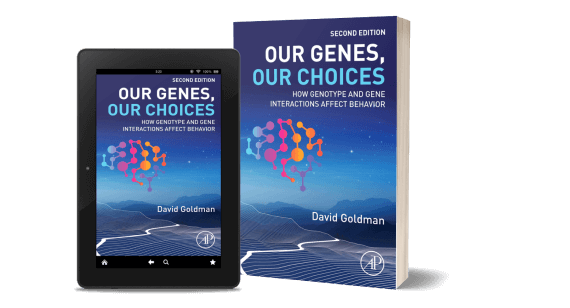 Clean Energy for Sustainable Development: Comparisons and Contrasts of New Approaches presents information on the fundamental challenge that the energy sector faces with regard to meeting the ever growing demand for sustainable, efficient, and cleaner energy. The book compares recent developments in the field of energy technology, clean and low emission energy, and energy efficiency and environmental sustainability for industry and academia.
Rasul, Azad and Sharma, along with their team of expert contributors, provide high-end research findings on relevant industry themes, including clean and sustainable energy sources and technologies, renewable energy technologies and their applications, biomass and biofuels for sustainable environment, energy system and efficiency improvement, solar thermal applications, and the environmental impacts of sustainable energy systems.
This book uses global institutes and case studies to explore and analyze technological advancements alongside practical applications. This approach helps readers to develop and affirm a better understanding of the relevant concepts and solutions necessary to achieve clean energy and sustainable development in both medium and large-scale industries.
Compares in-depth research on a wide range of clean technologies, from global institutes in Australia, Europe, and India
Evaluates the recent developments in clean technologies against the efficiency of tried and tested applications
Considers case studies on the advancements of sustainable energy into industry from around the world
Energy Engineers, energy industry professionals, energy engineers, clean energy researchers and academics, energy and resource industries, Postgraduate students
Section One. Clean and Sustainable Energy Resources and Technologies
Chapter One. Sustainable Energy Resources: Prospects and Policy
1.1. Introduction
1.2. Fossil Fuels
1.3. Nuclear Energy
1.4. Renewable Energy
1.5. Prospects and Policies for Renewable Energy
1.6. Discussion
Glossary
Chapter Two. Environmental Impact Assessment of Different Renewable Energy Resources: A Recent Development
2.1. Introduction
2.2. Life Cycle Assessment of Solar Photovoltaic System
2.3. Life Cycle Assessment of Wind Energy System
2.4. Life Cycle Assessment of Biofuels
2.5. Life Cycle Assessment of Biogas
2.6. Life Cycle Assessment of Hydropower Plants
2.7. Life Cycle Assessment of Geothermal Power Plants
2.8. Comparison With Conventional Systems
2.9. Conclusions
Chapter Three. Clean and Sustainable Energy Technologies
3.1. Introduction
3.2. Biomass
3.3. Solar Power
3.4. Wind Power
3.5. Hydropower
3.6. Future Prospects and Challenges for Renewable Energy Technologies
Chapter Four. Bioenergy With Carbon Capture and Storage (BECCS): Future Prospects of Carbon-Negative Technologies
4.1. Introduction
4.2. Carbon-Negative Technologies
4.3. Carbon-Negative Biofuels
4.4. Biofuel Conversion Technologies
4.5. CO2 Capture and Storage
4.6. Biological CO2 Fixation
4.7. Microalgae Cultivation Technology
4.8. Microalgae Hybrid Technologies
4.9. The Economic Potential for BECCS
4.10. Discussion and Challenges for BECCS
4.11. Conclusions
Section Two. Solar Energy Applications
Chapter Five. Solar Kilns: A Green Technology for the Australian Agricultural and Forest Industries
5.1. Introduction
5.2. Significance and Scope of Solar Drying in Australia
5.3. Significance and Benefits of Solar Kilns
5.4. Performance Evaluation and Selection of Solar Kilns—An Innovative Approach
5.5. Results and Discussion
5.6. Conclusions
Nomenclature
Chapter Six. Small-Scale Dish-Mounted Solar Thermal Brayton Cycle
6.1. Introduction
6.2. Solar Collector and Receiver
6.3. The Tubular Open-Cavity Receiver
6.4. Recuperator
6.5. Turbocharger as Microturbine
6.6. Optimization and Methodology
6.7. Results
6.8. Remaining Challenges and Future Possibilities
6.9. Conclusion and Recommendations
Nomenclature
Chapter Seven. Heat-Driven Cooling Technologies
7.1. Introduction
7.2. Heat-Driven Air Conditioning
7.3. Desiccant Wheel
7.4. Conclusions
Chapter Eight. Solar Pyrolysis: Converting Waste Into Asset Using Solar Energy
8.1. Introduction
8.2. History of Pyrolysis
8.3. Challenges of Existing Pyrolysis Systems
8.4. Heating of Pyrolysis Reactor
8.5. Solar Heating Approach
8.6. Integration of Solar Energy With Pyrolysis
8.7. Current Research and Application of Solar Pyrolysis
8.8. Considerations for Feasibility of Solar Pyrolysis
8.9. Challenges in Solar Pyrolysis
8.10. Future Scope of Solar Pyrolysis
8.11. Concluding Remarks
Section Three. Wind Energy Systems
Chapter Nine. Grid Integration of Wind Energy Systems: Control Design, Stability, and Power Quality Issues
9.1. Introduction
9.2. Wind Turbine Technologies
9.3. Generator Types in the Wind Energy Conversion Systems
9.4. Converter Topologies and Modulation Techniques
9.5. Control Design
9.6. Stability and Power Quality Studies
9.7. Discussions and Conclusions
Appendix
Nomenclature
Chapter Ten. The Hybrid Solar Power/Wind System for Energy Production, Observation, Application, and Simulation
10.1. Introduction
10.2. Hybrid Solar/Wind Energy Systems
10.3. Hybrid Controllers for Solar and Wind Energy Systems
10.4. Hybrid Solar/Wind Energy Application
10.5. Current Trends
10.6. Conclusion
Nomenclature
Chapter Eleven. Study on Wind Energy Potential by Eight Numerical Methods of Weibull Distribution
11.1. Introduction
11.2. Outline of Methodology
11.3. Results and Discussion
11.4. Conclusions
Nomenclature
Section Four. Biodiesel for Sustainable Development
Chapter Twelve. Prospect of the Legume Tree Pongamia pinnata as a Clean and Sustainable Biodiesel Feedstock
12.1. Introduction
12.2. Pongamia As Prospective Feedstock Candidate
12.3. Pongamia Improvement Program
12.4. Quality Analysis and Advantages of Pongamia Oil for Biodiesel
12.5. Conclusion
Chapter Thirteen. Biodiesel From Queensland Bush Nut (Macadamia integrifolia)
13.1. Introduction
13.2. Materials and Methods
13.3. Biodiesel Conversion Steps
13.4. Results and Discussions
13.5. Conclusions
List of Abbreviations
Chapter Fourteen. Assessment of Physical, Chemical, and Tribological Properties of Different Biodiesel Fuels
14.1. Introduction
14.2. Materials
14.3. Results and Discussion
14.4. Conclusions
Chapter Fifteen. Biodiesel Production Through Chemical and Biochemical Transesterification: Trends, Technicalities, and Future Perspectives
15.1. Background
15.2. Biodiesel as Sustainable Fuel
15.3. Strategies to Minimize Viscosity of Vegetable Oil
15.4. Feedstock for Biodiesel Production
15.5. Chemical Transesterification Reactions
15.6. Biochemical/Enzymatic Transesterification Reactions
15.7. Response Surface Methodology as Imperative Tool for Biodiesel Optimization
15.8. Analytical Methods for Biodiesel Characterization
15.9. Fuel Properties and Exhaust Emissions of Biodiesel
15.10. Future Perspectives of Biodiesel Production
15.11. Conclusion and Recommendations
Chapter Sixteen. Mesoporous Catalysts for Biodiesel Production: A New Approach
16.1. Introduction
16.2. Biodiesel
16.3. Catalysts
16.4. Porous Materials
16.5. Various Types of Mesoporous Catalysts
16.6. Application of Mesoporous Materials
16.7. Performance of the Mesoporous Catalyst
16.8. The Diffusion Process of the Reactants Into Mesopore Channels
16.9. Surface Modifications
16.10. The Effect of Mesoporous Catalyst on Transesterification Reaction
16.11. Conclusion and Recommendation
Nomenclature/Abbreviation
Chapter Seventeen. Edible and Nonedible Biodiesel Feedstocks: Microalgae and Future of Biodiesel
17.1. Introduction
17.2. Biodiesel Feedstocks
17.3. Biodiesel Research Methodology
17.4. Oil Extraction
17.5. Analysis of Physicochemical Properties
17.6. Biodiesel Production
17.7. Determination of Fatty Oil Composition
17.8. Prediction of Properties of Blends
17.9. Engine and Emissions Tests
17.10. Importance of Statistical and Uncertainty Analysis
17.11. Effects of Additives on Biodiesel Quality
17.12. Different Types of Algae Cultures for Biodiesel Production
17.13. Algae Growth on Wastewater for Biodiesel Production
17.14. Microalgal Potential for Biodiesel Production
17.15. Advantage of Biodiesel Over Higher Plants
17.16. Algae Culture Conditions and Biodiesel Production
17.17. Future
17.18. Conclusion
Chapter Eighteen. Potential of Biodiesel as Fuel for Diesel Engine
18.1. Introduction
18.2. Diesel Engine
18.3. Biodiesel Fuel
18.4. Biodiesel Production Procedure
18.5. Biodiesel Production Technologies: Transesterification Method
18.6. Biodiesel Fuel Standardization
18.7. Potential of Biodiesel
18.8. Biodiesel Fuel Blending
18.9. Biodiesel Fuel Additive
18.10. Conclusions
Appendices
Published: November 12, 2016

Paperback ISBN: 9780128054239

eBook ISBN: 9780128054246
Mohammad Rasul
Professor Rasul specializes in clean and sustainable energy technologies and their applications in industries. His research mainly focuses on renewable energy (solar, wind, biomass and biofuels), building energy (domestic, institutional and commercial buildings), industrial energy (process and resource industries), and thermo-chemical conversion of energy (combustion, gasification and pyrolysis).
Affiliations and expertise
The School of Engineering and Technology at Central Queensland University, Melbourne campus, Melbourne, Australia.
Kalam Abul Azad
Dr Kalam Azad, Lecturer of Mechanical Engineering in the School of Engineering and Technology at Central Queensland University, Melbourne campus, Australia. He has a strong record of research publications and achievement in the areas of renewable energy technologies, energy conversion, and thermofluids engineering and their relevant industrial applications. His research focused on clean energy production and mitigation of environmental pollution. He has had an excellent publication track record throughout his career. He has been published about eighty scientific articles including three edited refereed books, eight book chapters, forty-seven journal articles, and twenty-four conference papers so far. His first edited book on "Clean Energy for Sustainable Development" published by Academic Press, Elsevier in 2016. His second edited book on 'Advances in Eco-fuel for a Sustainable Environment' has been published as a part of Woodhead Publishing Series in Energy, Elsevier in 2018. He has edited his third book on 'Advanced Biofuels: Applications, Technologies, and Environmental Sustainability' under Woodhead Publishing Series in Energy, Elsevier in 2019. He made significant contributions to engineering education, research, and scholarship. He published some articles in respected journals, which have high impact factors. The recognition of his research has been strongly demonstrated through a large number of citations and h-index both in Scopus and Google Scholar. He is also working as a reviewer of different renowned international journals and books. Currently, he is a member of different professional bodies throughout the world. He has been significantly contributing to the strategic research on Clean and Sustainable Energy Technologies at Central Queensland University, Australia.
Affiliations and expertise
The School of Engineering and Technology at Central Queensland University, Melbourne campus, Melbourne, Australia.
Subhash Sharma
Dr Sharma's main research focuses on conservation of energy and physical assets by applying tribological and asset management principles. His recent works deal with alternative and biofuels, and their applications in industries.
Affiliations and expertise
Senior Lecturer and Discipline Leader , Asset and Maintenance Management programs, School of Engineering and Technology, Central Queensland University, Australia