Book sale: Save up to 25% on print and eBooks. No promo code needed.
Book sale: Save up to 25% on print and eBooks.
Advanced Vaccination Technologies for Infectious and Chronic Diseases
A guide to Vaccinology
1st Edition - March 1, 2024
Editors: Vasso Apostolopoulos, Lalitkumar Vora, Vivek P. Chavda
Paperback ISBN:
9 7 8 - 0 - 4 4 3 - 1 8 5 6 4 - 9
Advanced Vaccination Technologies for Infectious and Chronic Diseases: A Guide to Vaccinology is a valuable reference for occupational health professionals whose role involves the… Read more
LIMITED OFFER
Save 50% on book bundles
Immediately download your ebook while waiting for your print delivery. No promo code is needed.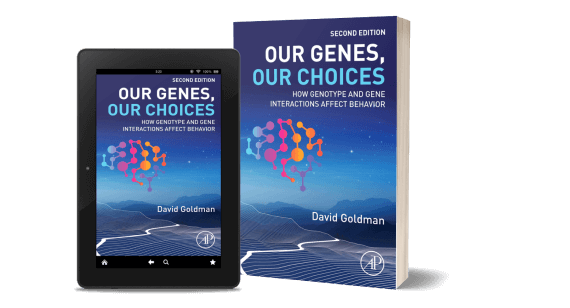 Advanced Vaccination Technologies for Infectious and Chronic Diseases: A Guide to Vaccinology is a valuable reference for occupational health professionals whose role involves the supervision of immunization programs. The role of vaccines is emerging and even critical to ending infectious and chronic diseases and pandemics alike, hence the design and development of new vaccines could lead to improved health. This book discusses these new developments and introduces the reader to the current state-of-the-science and the outlook going forward, from the discovery of vaccines to the clinical trials of personalized vaccines.
Offers comprehensive coverage of different vaccine platforms and their development
Includes information surrounding the regulatory perspective of vaccine development
Describes different delivery approaches for vaccinology
Explains the clinical development of vaccines, along with novel platforms
Covers recent development of vaccine production technologies, new types of vaccines, and ongoing research that could prevent any future pandemics, like COVID-19
Graduates, post-graduates, researchers, scientists in the field of immunology, drug delivery, biology, engineering, medicine, pharmacuticals technology, medical professionals and other interdisciplinary fields of science and technology involved in developing vaccines
1. History of Vaccine Development and considerations for vaccine design

2. Vaccine Adjuvants and carriers

3. Conventional vaccination methods (Inactivated and Live attenuated vaccines)

4. Subunit Vaccine

5. Vector based vaccine delivery

6. Nucleic acid vaccines (RNA Vaccine and DNA Vaccine)

7. Plant based vaccines

8. Expression system and purification process for the vaccine production

9. Formulation and Process development for vaccine

10. Parenteral Vaccine delivery

11. Mucosal Vaccine delivery

12. Pre-Clinical and Clinical development for vaccines

13. Regulatory processes involved in clinical trials and IPR around vaccine development

14. Vaccine safety, efficacy and ethical considerations

15. Regulatory consideration and pathways for vaccine development

16. New approaches to vaccines for infectious diseases and cancer

17. The fast-track development COVID-19 vaccines

18. Myths and Facts about Vaccination

19. Proteogenomics in development of advanced vaccines

20. Personalized vaccines, novel vaccination technologies and future prospects
Paperback ISBN: 9780443185649
Vasso Apostolopoulos
Over 25 years experience in research and research training in the area of vaccine formulations development for chronic diseases with translational focus. In addition, extensive clinical research background, translating research from in vitro to animal models to human clinical trials to commercialization, and expertise with consulting and being on the board of pharmaceutical companies. Research has been multidisciplinary in the areas of, immunology, medicinal chemistry, biochemistry, crystallography, antigen delivery systems, vaccine design, neurology, clinical research, drug development and commercialization. Over 450 publications in immunology and/or vaccines, 18 patents and over 80 sub-patents and is an editor or on the editorial board of a number of journals. A selection of 20 articles are shown below published in the last 1 year.
Affiliations and expertise
Professor and Vice Chancellor, Research Partnerships; Program Leader – Mechanisms and Interventions in Health and Disease, Victoria University, Melbourne, Australia
Lalitkumar Vora
Dr. Lalitkumar Vora is a postdoctoral research fellow at the School of Pharmacy, Queen's University, Belfast. U.K. He completed his Ph.D. (Pharmaceutics) in 2017 from the Institute of Chemical Technology, Mumbai. During his Ph.D., he received various funding for international conferences and visited Queen's University, U.K. for six months. He has 35 international publications (i10-Index 20, H-Index 13), 2 book chapters, and 1 granted patent. Dr.Vora presented 50 peer-reviewed research work at various international conferences. His research interests include polymeric drug delivery, microneedle-assisted non-invasive drug/vaccine delivery, and long-acting drug delivery, specifically for infectious diseases
Affiliations and expertise
Postdoctoral research fellow at the School of Pharmacy
Vivek P. Chavda
Vivek P Chavda is Assistant Professor, Department of Pharmaceutics and Pharmaceutical Technology, L M College of Pharmacy, Ahmedabad, Gujarat, India. He is B Pharm and M Pharm Gold medalist at Gujarat Technological University. Before Joining to Academics, he served in the Biologics industry for almost 7 years in Research and Development of Biologics with two successful regulatory filings at Lupin Biotech (Pune) and Dr. Reddy's Laboratory (Hyderabad). He has more than 30 national and international publications, 10 book chapters, 10 book chapters under communication, 1 patent in the pipeline and numerous newsletter articles to his credit. His research interests include the development of biologics processes and formulations, medical device development, nano-diagnostics and non-carrier formulations, longacting parenteral formulations, and nano-vaccines.
Affiliations and expertise
Assistant Professor, Department of Pharmaceutics and Pharmaceutical Technology, Gujurat Medical University