Book sale: Save up to 25% on print and eBooks. No promo code needed.
Book sale: Save up to 25% on print and eBooks.
Postharvest Handling
A Systems Approach
4th Edition - December 5, 2021
Editors: Wojciech J. Florkowski, Nigel H. Banks, Robert L. Shewfelt, Stanley E. Prussia
Hardback ISBN:
9 7 8 - 0 - 1 2 - 8 2 2 8 4 5 - 6
eBook ISBN:
9 7 8 - 0 - 1 2 - 8 2 2 8 4 6 - 3
This newly revised fourth edition of Postharvest Handling brings new and updated chapters with new knowledge and applications from postharvest research. The revised edition brings… Read more
LIMITED OFFER
Save 50% on book bundles
Immediately download your ebook while waiting for your print delivery. No promo code is needed.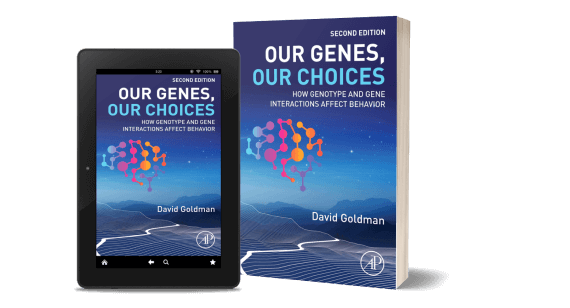 This newly revised fourth edition of Postharvest Handling brings new and updated chapters with new knowledge and applications from postharvest research. The revised edition brings back the aspects of preharvest conditions and their effects on postharvest quality and features new chapters on the increasingly important role of transportation and logistics. It emphasizes consumers and systems thinking for postharvest chains for fresh produce. This book also explores current challenges—including oversupply, waste, food safety, lack of resources, sustainability — and best practices for systems to thrive in spite of these challenges. This unique resource provides an overview of postharvest systems and their role in food value chains and offers essential tools to monitor and control the handling process.Written by a team of experts in Postharvest Systems and Handling, this book continues to be the most practical and up-to-date resource for postharvest physiologists and technologists across the disciplines of agricultural economics, agricultural engineering, food science, and horticulture along with businesses handling fresh or minimally processed products.
Features new chapters on packaging, transportation and logistics, and postharvest in the context of systems approach
Brings aspects of pre-harvest conditions and their effects on postharvest quality
Provides an overview of the postharvest system and its role in the food value chain, offering essential tools to monitor and control the handling process
Chapter 1. Postharvest systems—some introductory thoughts

1.1 Encounters with postharvest systems

1.2 Concepts in postharvest systems

1.3 New paradigms in postharvest systems

Chapter 2. Systems approaches for postharvest handling of fresh produce

2.1 Status of postharvest handling

2.2 Fresh fruit and vegetable value chains

2.4 Examples of systems thinking

2.5 Critical systems thinking

2.6 Systems thinking for moving forward

Chapter 3. Postharvest regulation and quality standards on fresh produce

3.3 International trade regulation

3.4 Regulation of the horticultural sector

3.5 Fresh produce standards

3.6 "Private" (within value chain) regulation

3.8 On the regulation of eating quality

Chapter 4. Modeling quality attributes and quality-related product properties

4.3 Systems approach in modeling

4.5 Conclusion and future developments

Chapter 5. Models for improving fresh produce chains

5.3 Models developed for fresh produce at the University of Georgia

5.4 Selected models for fresh fruit and vegetable value chains by others

5.5 New models needed for fresh fruit and vegetable value chains

Chapter 6. Challenges in handling fresh fruits and vegetables

6.2 Consumer-focused handling of fruits and vegetables from the consumer back to the farm

6.3 Toward a more integrated approach to handling

6.4 Challenges amenable to systems solutions

Chapter 7. Fresh-cut produce quality: implications for postharvest

7.2 Cultivation management for the fresh-cut industry

7.3 Processing management for fresh-cut chains

7.6 Future considerations

Chapter 8. Multiomics approaches for the improvements of postharvest systems

8.2 Background and technologies

8.3 Multiomics approaches

8.4 Fruit storage and multiomics approaches

8.5 Final remarks and future perspectives

Chapter 9. Postharvest quality properties of potential tropical fruits related to their unique structural characters

9.2 Changes in quality attributes of five tropical fruits during fruit maturation and the postharvest phase

Chapter 10. Value chain management and postharvest handling

10.2 Value chain management

10.3 VCM and postharvest chains

Chapter 11. Plant to plate—achieving effective traceability in the digital age

11.2 Successful implementation of traceability

11.3 Strategic considerations—understand your needs

11.4 Implementing effective traceability technology within a postharvest chain

11.5 The digital revolution

Chapter 12. Managing product flow through postharvest systems

12.3 International distribution

12.5 Importers/buyers/food distributors

Chapter 13. Sorting for defects

13.2 Design and operation of manual sorting equipment

13.4 Analysis of sorting operations

13.5 Economics of sorting operations

Chapter 14. Nondestructive evaluation: detection of external and internal attributes frequently associated with quality and damage

Chapter 15. Cooling fresh produce

15.2 The importance of refrigeration

15.7 Cold chain management

Chapter 16. Investigating losses occurring during shipment: forensic aspects of cargo claims

16.2 Refrigerated maritime transport

Chapter 17. Consumer eating habits and perceptions of fresh produce quality

17.2 Factors impacting overall fruit and vegetable consumption

17.3 Factors impacting fruit and vegetable choice

Chapter 18. What mining the text tells about minding the consumer: the changing fruit and vegetable consumption patterns and shifting research focus

18.2 Changing fresh fruit and vegetable consumption

18.3 Selection of fresh produce

18.4 Application of text mining to postharvest research analysis

18.5 Results of mining published abstracts of postharvest research

Chapter 19. Compositional determinants of fruit and vegetable quality and nutritional value

Chapter 20. Mitigating contamination of fresh and fresh-cut produce

20.2 Treatments to reduce microbial load

Chapter 21. Measuring consumer acceptability of fruits and vegetables

21.2 Experience and credence attributes

21.3 Acceptability and acceptance

21.7 Extracting information

21.10 The necessity for acceptability testing
Published: December 5, 2021

Hardback ISBN: 9780128228456

eBook ISBN: 9780128228463
Wojciech J. Florkowski
Wojciech J. Florkowski has over 18 years of experience in research, project management, and training. His areas of specialization and expertise include agricultural economics and international business with emphasis on marketing and consumer studies, technology transfer and assessment, environmental policy analysis, and research policy. He is the author of over 200 publications on a variety of economic, marketing, consumer and policy issues, including the problems of agricultural productivity, policy, consumer willingness-to-pay and price behavior. He co-edited "Postharvest Handling: A Systems Approach" (3rd edition)
Affiliations and expertise
University of Georgia, Griffin, GA, USA
Nigel H. Banks
Nigel Banks worked as a Professor of Postharvest Technology at Massey University and at ZESPRI as General Manager for Innovation, where he learned branding, growers, consumers, ways to connect them and the added value of an outstanding team. Through Postharvest.Co, Nigel is exploring new ways to connect postharvesters, art, online tools and learning with an eye to the increasingly pressing needs of our future world.
Affiliations and expertise
Postharvest.Co Limited, Mount Maunganui, New Zealand
Robert L. Shewfelt
Robert L Shewfelt is Professor Emeritus of Food Science and Technology, University of Georgia. He advises more than 50 students and has taught 11 different courses in the past two years ranging from Freshman Seminars in Chocolate Science and Coffee Technology to graduate-level courses in Food Research & the Scientific Method. Dr. Shewfelt was also the 2006 recipient of the Cruess Award for Excellence in Teaching of IFT. He co-edited "Postharvest Handling: A Systems Approach" (3rd edition)
Affiliations and expertise
The University of Georgia, Athens, USA
Stanley E. Prussia
Affiliations and expertise
The University of Georgia, Griffin, USA