Book sale: Save up to 25% on print and eBooks. No promo code needed.
Save up to 25% on print and eBooks.
Microencapsulation in the Food Industry
A Practical Implementation Guide
1st Edition - June 30, 2014
Editor: Robert Sobel
Hardback ISBN:
9 7 8 - 0 - 1 2 - 4 0 4 5 6 8 - 2
eBook ISBN:
9 7 8 - 0 - 1 2 - 4 0 4 7 3 5 - 8
Microencapsulation is being used to deliver everything from improved nutrition to unique consumer sensory experiences. It's rapidly becoming one of the most important… Read more
LIMITED OFFER
Save 50% on book bundles
Immediately download your ebook while waiting for your print delivery. No promo code is needed.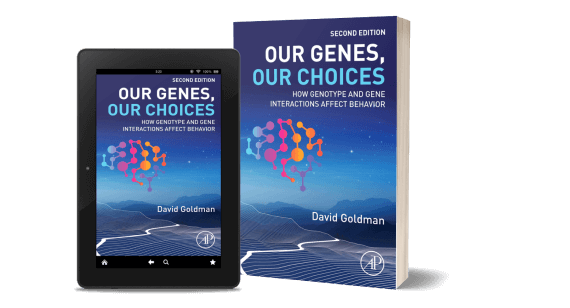 Microencapsulation is being used to deliver everything from improved nutrition to unique consumer sensory experiences. It's rapidly becoming one of the most important opportunities for expanding brand potential. Microencapsulation in the Food Industry: A Practical Implementation Guide is written for those who see the potential benefit of using microencapsulation but need practical insight into using the technology. With coverage of the process technologies, materials, testing, regulatory and even economic insights, this book presents the key considerations for putting microencapsulation to work. Application examples as well as online access to published and issued patents provide information on freedom to operate, building an intellectual property portfolio, and leveraging ability into potential in licensing patents to create produce pipeline.This book bridges the gap between fundamental research and application by combining the knowledge of new and novel processing techniques, materials and selection, regulatory concerns, testing and evaluation of materials, and application-specific uses of microencapsulation.
Practical applications based on the authors' more than 50 years combined industry experience
Focuses on application, rather than theory
Includes the latest in processes and methodologies
Provides multiple "starting point" options to jump-start encapsulation use
Food scientists including engineers, product research and development
Dedication
Foreword
Preface
About the Editors
List of Contributors
Part I: Introduction

Chapter 1. Introduction to Microencapsulation and Controlled Delivery in Foods

1.1 Introduction
1.2 Microencapsulation defined
1.3 Reasons for microencapsulation
1.4 Types of microcapsules
1.5 Historical account of microencapsulation
1.6 Materials used for microencapsulation purposes
1.7 Microencapsulation techniques used within the food industry
1.8 Trends in microencapsulation
1.9 Challenges in microencapsulation of food ingredients
1.10 The future of microencapsulation of food ingredients
References

Part II: Concept of Microencapsulation

Chapter 2. Factors and Mechanisms in Microencapsulation

2.1 Introduction
2.2 Structural design of the microcapsule
2.3 Microcapsule or microsphere type
2.4 Microcapsule size, shape, and payload
2.5 Physicochemical factors
2.6 Mechanism of diffusion
2.7 Conclusion
References

Chapter 3. Applications of Mass and Heat Transfer in Microencapsulation Processes

3.1 Introduction
3.2 Mechanism of diffusion
3.3 Zero order or pseudo-zero order diffusion model
3.4 Fickian diffusion model
3.5 First order diffusion model
3.6 Conclusion
References

Part III: Process Technologies in Microencapsulation

Chapter 4. Overview of Microencapsulation Process Technologies

4.1 Introduction
4.2 Process components
4.3 Processes
4.4 Comparisons
4.5 Emerging processes and trends
4.6 Process selection
References

Chapter 5. Atomization and Spray-Drying Processes

5.1 Introduction
5.2 Atomization
5.3 Drying configurations
5.4 Operational practice
5.5 Feed preparation
5.6 Recent advances in atomization and spray-drying processes
5.7 Conclusion
References

Chapter 6. New Advances in Spray-Drying Processes

6.1 Introduction
6.2 Technologies
6.3 Computational optimization
6.4 Analyzing the drying process of a droplet
6.5 Drying kinetics as input for CFD
6.6 Conclusion
References

Chapter 7. Fluid Bed Coating-Based Microencapsulation

7.1 Introduction
7.2 Wurster (bottom spray) fluid bed coating
7.3 Top spray granulation
7.4 Rotary tangential spray granulation
7.5 Static tangential spray granulation
7.6 Discussion
7.7 Formulation considerations
7.8 Conclusion
References

Chapter 8. Extrusion-Based Microencapsulation for the Food Industry

8.1 Introduction
8.2 Evolution of extrusion technology
8.3 Conclusion
References

Chapter 9. Spheronization, Granulation, Pelletization, and Agglomeration Processes

9.1 Introduction
9.2 Basic equipment
9.3 Batch fluidized beds for drying, agglomeration, and coating
9.4 Continuous fluidized beds for drying, agglomeration, spray granulation, and coating
9.5 ProCell type of continuous spouted beds for drying, agglomeration, spray granulation, and coating
9.6 Technical options for pelletization
9.7 Technical options for high-shear granulation
9.8 Technical options for extrusion
9.9 Application case studies
9.10 Formulation of enzymes
9.11 Formulation of vitamins
9.12 Encapsulation of volatile ingredients
9.13 Conclusion
References

Chapter 10. Annular Jet-Based Processes

10.1 Introduction
10.2 Process technologies
10.3 Equipment
10.4 Materials
10.5 Conclusion
References

Chapter 11. Monodispersed Microencapsulation Technology

11.1 Introduction
11.2 Monodisperse particle fabrication technologies
11.3 Conclusion
References

Chapter 12. Coacervation Processes

12.1 Introduction
12.2 Selection of wall materials
12.3 Coacervation encapsulation processes
12.4 Parameters influencing the formation of coacervates
12.5 Evaluation of coacervates
12.6 Stability, controlled release, and bioavailability
12.7 Conclusion
References

Chapter 13. Application of Liposomes in the Food Industry

13.1 Introduction
13.2 What are liposomes?
13.3 Liposome stability
13.4 Conclusion
References

Chapter 14. Nanoencapsulation in the Food Industry: Technology of the Future

14.1 Introduction
14.2 Technology advantages
14.3 Classification of nanoencapsulated systems
14.4 Liquid–liquid systems
14.5 Microemulsions
14.6 Nanoemulsions
14.7 Liposomes
14.8 Solid–Lipid nanoparticles
14.9 Solid–Solid systems
14.10 Nanofibers
14.11 Conclusion
References

Chapter 15. Aqueous Two-Phase Systems for Microencapsulation in Food Applications

15.1 Introduction
15.2 Encapsulation in films, gels, and dispersed gel particles
15.3 Encapsulation in particulate systems
15.4 Conclusion
References

Part IV: Materials Used in Microencapsulation

Chapter 16. Selection of Materials for Microencapsulation

16.1 Introduction
16.2 Morphological design
16.3 Material selection
16.4 Hydrophilic materials
16.5 Hydrophobic materials
16.6 Conclusions
References

Chapter 17. Cellulose Polymers in Microencapsulation of Food Additives

17.1 Introduction
17.2 Properties of cellulosic polymers
17.3 Applications of cellulosic polymers in microencapsulation
17.4 Process considerations using cellulosic polymers
References

Chapter 18. The Use of Starch-Based Materials for Microencapsulation

18.1 Introduction
18.2 Starch and starch modifications
18.3 Characteristics of OSA starches
18.4 Using modified starches for microencapsulation
18.5 Conclusion
Acknowledgments
References

Chapter 19. Use of Milk Proteins for Encapsulation of Food Ingredients

19.1 Introduction
19.2 Milk proteins and their function in encapsulation
19.3 Encapsulation systems using caseins and whey proteins
19.4 Milk proteins in combination with other materials as the encapsulating matrix
19.5 Patent-based strategies
19.6 Conclusion
References

Chapter 20. Gelatin and Other Proteins for Microencapsulation

20.1 Introduction
20.2 Gelatin
20.3 Soy protein
20.4 Zein protein
20.5 Pea protein
20.6 Conclusion
References

Chapter 21. Hydrocolloids and Gums as Encapsulating Agents

21.1 Introduction
21.2 Materials
21.3 Applications
21.4 Conclusion
References

Chapter 22. Fats and Waxes in Microencapsulation of Food Ingredients

22.1 Introduction
22.2 Structural diversity in lipids
22.3 Physicochemical properties of lipids
22.4 Lipids in microencapsulation applications
22.5 Conclusion
References

Chapter 23. Yeast Cells and Yeast-Based Materials for Microencapsulation

23.1 Introduction
23.2 Description of the yeast cell as encapsulation material
23.3 The yeast cell encapsulation process
23.4 Parameters that affect yeast encapsulation performance
23.5 Properties of yeast microcapsules
23.6 Applications of yeast microcapsules in the food industry
23.7 Conclusion
References

Chapter 24. Pollen and Spore Shells—Nature's Microcapsules

24.1 Introduction
24.2 Concept behind using pollen shells for microencapsulation
24.3 Structural and chemical features of pollen shells useful for microcapsule formation
24.4 Extraction of pollen shells
24.5 Modifications to pollen shells
24.6 Loading of actives
24.7 Quality control of loaded shells
24.8 Release of actives
24.9 Applications of pollen shells for microencapsulation relevant to the food industry
24.10 Perceived advantages of pollen shells for microencapsulation
Appendix
References

Chapter 25. Mesoporous Solid Carrier Particles in Controlled Delivery and Release

25.1 Introduction
25.2 Carrier particles
25.3 Loading methods
25.4 Characterization of unloaded and loaded particles
25.5 Release measurements
25.6 The effects of characteristics of the active on loading and release
25.7 Effects of loading medium
25.8 How can loading and release be controlled?
References

Part V: Testing and Quality Control

Chapter 26. Testing Tools and Physical, Chemical, and Microbiological Characterization of Microencapsulated Systems

26.1 Introduction
26.2 Physical characterization
26.3 Chemical characterization
26.4 Conclusion
References

Chapter 27. Real-Time Analysis of Oxidative Barrier Properties of Encapsulation Systems

27.1 Introduction
27.2 Rapid methods to measure interaction of encapsulation systems with oxidizing agents
27.3 Applications of rapid measurement techniques
27.4 Conclusion
References

Chapter 28. Stability Characterization and Sensory Testing in Food Products Containing Microencapsulants

28.1 Introduction
28.2 Measuring stability
28.3 Factors affecting wall stability
28.4 Factors affecting core stability
28.5 Sensory impacts of microencapsulated ingredients in foods
28.6 Conclusion
References

Part VI: Regulatory, Quality, Process Scale-Up, Packaging, and Economics

Chapter 29. Regulatory Considerations of Encapsulation Used in the Food Industry

29.1 Introduction
29.2 Animal derivatives
29.3 Allergens
29.4 Genetic modification and organic
29.5 "Natural" claims
29.6 Nutritional content
29.7 Safe consumption
29.8 Safe handling
29.9 Conclusion
References

Chapter 30. Process Scale-up Considerations for Microencapsulation Processes

30.1 Definition of scale-up within the context of microencapsulation process technology
30.2 Physical phenomena in controlled-release process technology
30.3 Basic quality by design principles
30.4 Tools for improved scaling of microencapsulation process technologies
30.5 Troublesome assumptions
30.6 Why there are often problems in scale-up
30.7 Time and cost constraints
30.8 Case study: spray drying and spray congealing
30.9 Conclusion
References

Chapter 31. Microencapsulation and Packaging—Value Added Solutions to Product Development

31.1 Smart packaging: sensors and heat management materials
31.2 Bioactive packaging
31.3 Innovative packaging technologies: printing, printed electronics, and scratch and sniff
31.4 Conclusion and outlook
References

Chapter 32. The Economics of Microencapsulation in the Food Industry

32.1 Introduction
32.2 The process
32.3 Criteria
32.4 Processing costs
32.5 Conclusion
References

Part VII: Microencapsulation Applications

Chapter 33. Novel Concepts and Challenges of Flavor Microencapsulation and Taste Modification

33.1 Introduction
33.2 Challenges of flavor encapsulation
33.3 Summary of common flavor microencapsulation techniques
33.4 Summary of flavor microencapsulation materials
33.5 Applications of microencapsulated flavor
33.6 Conclusion
Acknowledgments
References

Chapter 34. Flavor Release and Application in Chewing Gum and Confections

34.1 Introduction
34.2 Why microencapsulate flavors?
34.3 Microencapsulation forms
34.4 Microencapsulation forms—other types
34.5 Chewing gum applications—designing for customized performance
34.6 Microencapsulated flavors—when to use them?
34.7 To be effective, microencapsulated flavors also require sustained and long-lasting sweetness and sourness
34.8 Where is microencapsulated flavor applied in chewing gum applications?
34.9 Challenges in microencapsulating flavors
34.10 Other confectionery applications
34.11 Chewing gum patent review—main companies: Wrigley, Warner–Lambert, Cadbury–Adams/Kraft Foods Global, Nabisco/Hershey confectionery companies (1990–2013)
34.12 Conclusion
Appendix
References

Chapter 35. Novel Microencapsulation System to Improve Controlled Delivery of Cup Aroma During Preparation of Hot Instant Coffee Beverages

35.1 Introduction
35.2 Novel microencapsulation system development
35.3 Guide to related publications by the authors
35.4 Volatile carrier liquids
35.5 Model coffee aroma systems
35.6 Coffee microcapsule properties
35.7 Coffee-aromatized carriers
35.8 Carrier-free coffee essences
35.9 Discussion
Acknowledgments
References

Chapter 36. Protection and Delivery of Probiotics for Use in Foods

36.1 Introduction
36.2 Microencapsulation and delivery concepts for probiotics
36.3 Drying methods
36.4 Delivery forms
36.5 Methods for estimating process loss and product shelf-life
36.6 Conclusion
References

Chapter 37. Protection and Masking of Omega-3 and -6 Oils via Microencapsulation

37.1 Introduction
37.2 Encapsulation technologies used for omega-3 and -6 polyunsaturated fatty acids
37.3 Characterization methods
37.4 Applications
References

Chapter 38. Microencapsulation of Vitamins, Minerals, and Nutraceuticals for Food Applications

38.1 Microencapsulation as a tool for effective delivery of micronutrients and nutraceuticals
38.2 Criteria for developing microencapsulated delivery systems for micronutrients and nutraceuticals
38.3 Development of fortified and functional foods
38.4 Case study: technical approaches to the fortification of staple foods
38.5 Conclusion and perspectives
References

Chapter 39. Taste-Masking and Controlled Delivery of Functional Food Ingredients

39.1 Introduction
39.2 Why controlled delivery?
39.3 Product application
39.4 Matrix to core compatibility
39.5 Process of microencapsulation
39.6 Characterization of microparticles
39.7 Summary
Acknowledgments
References

Chapter 40. Microencapsulated Enzymes in Food Applications

40.1 Introduction
40.2 Food enzyme market
40.3 Enzyme properties and challenges
40.4 Encapsulation
40.5 Food applications
40.6 Conclusion
References

Chapter 41. Commercial Applications of Microencapsulation and Controlled Delivery in Food and Beverage Products

41.1 Introduction
41.2 Flavor and taste
41.3 Health and wellness
41.4 Experiential and interactive effects
41.5 Interactive packaging
41.6 Trends and outlook
References

Chapter 42. Inventing and Using Controlled-Release Technologies

42.1 Introduction
42.2 A needs-based process
42.3 Developmental principles
42.4 Release profile
42.5 Other issues
42.6 Releasing the core
42.7 Developing a new technology
42.8 Public knowledge
42.9 Conclusion
References

Index
Hardback ISBN: 9780124045682

eBook ISBN: 9780124047358
Robert Sobel
Robert Sobel serves FONA International as a Vice President of Research and Innovation in the development of new and novel flavor encapsulation delivery systems and taste modification technologies. He has over 20 years of industrial flavor R&D experience at FONA International, located in Geneva, Illinois, USA. Prior to joining FONA International, Robert was an educator within both secondary and undergraduate settings teaching chemistry and physics. He is cited as an inventor on many patents and patents pending in the art of microencapsulation and flavor analysis and add-back (>20 patent matters). Robert regularly delivers domestic and international symposia in the field of microencapsulation.
Affiliations and expertise
Vice President of Research and Innovation, FONA International, LLC, Geneva, IL, USA, a wholly-owned subsidiary of McCormick & Company, Inc.