Book sale: Save up to 25% on print and eBooks. No promo code needed.
Book sale: Save up to 25% on print and eBooks.
Food for the Aging Population
2nd Edition - November 28, 2016
Editors: Monique Raats, Lisette De Groot
Hardback ISBN:
9 7 8 - 0 - 0 8 - 1 0 0 3 4 8 - 0
eBook ISBN:
9 7 8 - 0 - 0 8 - 1 0 0 3 4 9 - 7
Food for the Aging Population, Second Edition, is a unique volume that reviews the characteristics of the aging population as food consumers, the role of nutrition in healthy… Read more
LIMITED OFFER
Save 50% on book bundles
Immediately download your ebook while waiting for your print delivery. No promo code is needed.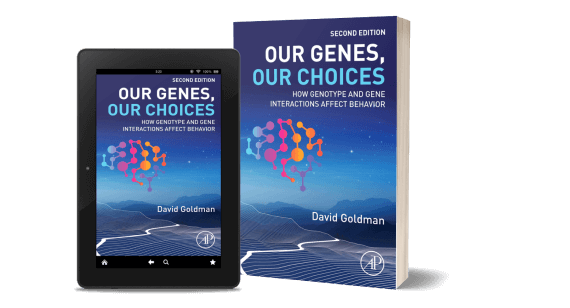 Food for the Aging Population, Second Edition, is a unique volume that reviews the characteristics of the aging population as food consumers, the role of nutrition in healthy aging, and the design of food products and services for the elderly. The first section of the book discusses the older population as consumers of food and beverages, while the second section covers the extension of functionality into later life. The final section highlights tactics on how to develop food products and services for older people.
Fully updated and revised from the first edition, the book covers advances in various fields, introducing a number of new chapters, including, amongst others, topics on the economic determinants of diet in older adults, public policy and older people's diets, and interventions to support healthy eating in later life.
Covers the topic of food for an aging population more broadly than any other book on the market
Presents a thoroughly revised and updated edition of a very popular and well regarded book
Contains new chapters on the implementation of food-related interventions among the elderly population and their relationship to policymakers
Researchers involved in both developing foods and understanding the role of food in an aging population, in addition to policy makers who are involved in the provision of food for the elderly and geriatric medical professionals
List of Contributors
Woodhead Publishing Series in Food Science, Technology and Nutrition
Part I: Understanding Older People as Consumers of Food and Beverages

Chapter 1. Older People, Food, and Satisfaction With Life

Abstract
1.1 Introduction
1.2 Satisfaction and Quality of Life
1.3 How Does Food Contribute to Quality of Life?
1.4 Factors Impacting Satisfaction With Food-related Life
1.5 Food-related Goals and Resources
1.6 Ways of Enhancing Quality of Life Through Food
References

Chapter 2. Control of Food Intake in Aging

Abstract
2.1 Introduction
2.2 Regulation of Food Intake
2.3 Anorexia of Aging
2.4 Conclusion and Recommendations
Abbreviations
References
Further Resources

Chapter 3. Sensory Perception of Food and Aging

Abstract
3.1 Introduction
3.2 General Function and Role of the Chemical Senses
3.3 Chemosensory Perception and Food Intake
3.4 Age-related Changes in Chemosensory Perception
3.5 Consequences of Age-related Chemosensory Changes for Food Intake and Health
3.6 Effects of Flavor Enhancement of Food for the Elderly
3.7 Conclusions and Future Trends
Acknowledgment
References

Chapter 4. Social Significance of Older People's Meals—Balancing Adaptive Strategies Between Ideals and Structure

Abstract
4.1 Introduction
4.2 Foodways and Cuisine—Constructions and Ideals in Everyday Life
4.3 Dilemmas—Being Elderly and Being Cared For
4.4 Conclusion
References

Chapter 5. Gender and Food in Later Life: Shifting Roles and Relationships

Abstract
5.1 Introduction
5.2 Gender and Identity in Later Life
5.3 The Importance of Food Activities in the Lives of Older Women
5.4 From "Traditional Man" to "New Man"
5.5 Factors Impacting the Relationship Between Food and Gender
5.6 Future Directions in Food and Gender
References

Chapter 6. Older People's Consumption of Alcoholic Beverages: Social Significance and Health

Abstract
6.1 Introduction
6.2 Alcohol Consumption by Elderly Populations
6.3 Social Significance of Alcohol Consumption
6.4 Alcohol Intake in Health and Disease
6.5 Research and Future Directions
6.6 Conclusions
References

Chapter 7. Economic Determinants of Diet in Older Adults

Abstract
7.1 Introduction
7.2 Background
7.3 Socioeconomic Status and Diet
7.4 Current Economic Concerns and Diet
7.5 Understanding Complexity: Multilevel, Multicomponent Economic Determinants
7.6 Future Directions for Research
7.7 Conclusions
7.8 Other Resources
References

Part II: Extending Functionality Into Later Life

Chapter 8. Aging and Changes in Body Composition

Abstract
8.1 Aging and Changes in Body Composition
8.2 Overweight—Mortality, Morbidity, and Functionality
8.3 Underweight—Mortality, Morbidity, and Functionality
References

Chapter 9. Interaction Between Diet and Physical Activity in Older People

Abstract
9.1 Introduction
9.2 Adaptive Response to Exercise Training with Aging
9.3 Physical Activity and Macronutrient Metabolism
9.4 Conclusion and Future Directions
References

Chapter 10. Drug-Nutrition Interactions in Older People

Abstract
10.1 Introduction
10.2 Adverse Drug Reactions
10.3 Risk of Adverse Drug Reactions in Older People
10.4 Drug–Nutrition Interactions as Adverse Drug Reactions
10.5 Conclusion
10.6 Recommendations
References

Chapter 11. Dietary Patterns and Healthy Aging

Abstract
11.1 Introduction
11.2 Dietary Patterns and Age-related Diseases
11.3 Dietary Patterns and Healthy Aging Indicators
11.4 Conclusion
References

Part III: Developing Food Products and Services for Older People

Chapter 12. Public Policy and Older People's Diets

Abstract
12.1 Introduction
12.2 Challenges in Developing Dietary Recommendations for Older Adults
12.3 Examples of Dietary Recommendations for Older Adults
12.4 Policies on Food Provision for Older People
12.5 Conclusion
References

Chapter 13. The Aging Marketplace: Implications for Food Marketers

Abstract
13.1 The Importance of the Mature Consumer Market
13.2 Purpose and Objectives
13.3 Approach
13.4 Biophysical Changes in Late Life
13.5 Cognition
13.6 Psychosocial Changes in Late Life
13.7 Marketing Strategies
13.8 Concluding Comments
References

Chapter 14. Interventions to Support Healthy Eating in Later Life

Abstract
14.1 Introduction
14.2 Plasticity of the Aging Trajectory and the Healthy Aging Phenotype
14.3 Health-Related Behaviors and Human Aging
14.4 Looking for Window of Opportunity for More Effective Interventions
14.5 The Mediterranean Diet as a Model of Healthy Eating
14.6 Characteristics of More Effective Dietary Interventions
14.7 Personalizing Dietary Interventions for More Effective Behavior Change
14.8 Conclusions
References

Chapter 15. Food Safety and Older People

Abstract
15.1 Introduction
15.2 Food-handling Behaviors and Practices
15.3 Changing Behavior
15.4 Future Trends
15.5 Conclusions
15.6 Sources of Further Information and Advice
References

Chapter 16. Designing New and Functional Foods for the Aging

Abstract
16.1 Introduction
16.2 Consumer-Led Product Development
16.3 Marketing to Older Consumers
16.4 Implications for Functional Food Development
16.5 Conclusion and Future Research
References

Chapter 17. Food Packaging and Older Adults

Abstract
17.1 Introduction
17.2 Forms of Packaging
17.3 The Discipline of Ergonomics
17.4 Pack Assessment
17.5 Meeting the Nutritional Needs of Older Adults: Implications for Pack Design
17.6 Food and Beverage Packs in Hospital Food Service
17.7 Future Directions for Food and Beverage Packs and Older Users
17.8 Conclusion
References

Index
Published: November 28, 2016

Imprint: Woodhead Publishing

Hardback ISBN: 9780081003480

eBook ISBN: 9780081003497
Monique Raats
Dr Monique Raats is Co-Director of the Food, Consumer Behaviour and Health Research Centre at the University of Surrey, UK.
Affiliations and expertise
Professor and Director of the Food, Consumer Behaviour and Health Research Centre, University of Surrey, UK
Lisette De Groot
Professor in Nutrition and Ageing, Wageningen University, The Netherlands
Affiliations and expertise
Professor in Nutrition and Ageing, Wageningen University, The Netherlands