Book sale: Save up to 25% on print and eBooks. No promo code needed.
Book sale: Save up to 25% on print and eBooks.
Circular Economy and Sustainability
Volume 1: Management and Policy
1st Edition - September 14, 2021
Editors: Alexandros Stefanakis, Ioannis Nikolaou
Paperback ISBN:
9 7 8 - 0 - 1 2 - 8 1 9 8 1 7 - 9
eBook ISBN:
9 7 8 - 0 - 1 2 - 8 2 0 3 9 6 - 5
The concept of circular economy is based on strategies, practices, policies, and technologies to achieve principles related to reusing, recycling, redesigning, repurposing,… Read more
LIMITED OFFER
Save 50% on book bundles
Immediately download your ebook while waiting for your print delivery. No promo code is needed.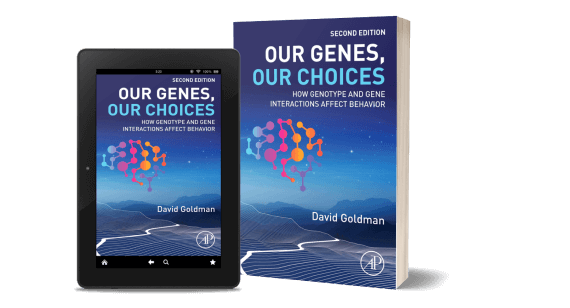 The concept of circular economy is based on strategies, practices, policies, and technologies to achieve principles related to reusing, recycling, redesigning, repurposing, remanufacturing, refurbishing, and recovering water, waste materials, and nutrients to preserve natural resources. It provides the necessary conditions to encourage economic and social actors to adopt strategies toward sustainability. However, the increasing complexity of sustainability aspects means that traditional engineering and management/economics alone cannot face the new challenges and reach the appropriate solutions.
Thus, this book highlights the role of engineering and management in building a sustainable society by developing a circular economy that establishes and protects strong social and cultural structures based on cross-disciplinary knowledge and diverse skills. It includes theoretical justification, research studies, and case studies to provide researchers, practitioners, professionals, and policymakers the appropriate context to work together in promoting sustainability and circular economy thinking.
Volume 1, Circular Economy and Sustainability: Management and Policy, discusses the content of circular economy principles and how they can be realized in the fields of economy, management, and policy. It gives an outline of the current status and perception of circular economy at the micro-, meso-, and macro-levels to provide a better understanding of its role in achieving sustainability.
Volume 2, Circular Economy and Sustainability: Environmental Engineering, presents various technological and developmental tools that emphasize the implementation of these principles in practice (micro-level). It demonstrates the necessity to establish a fundamental connection between sustainable engineering and circular economy.
Presents a novel approach, linking circular economy concepts to environmental engineering and management to promote sustainability goals in modern societies
Approaches the topic on production and consumption at both the micro and macro levels, integrating principles with practice
Offers a range of theoretical and foundational knowledge in addition to case studies that demonstrate the potential impact of circular economy principles on both economic and societal progress
Professionals, researchers, and graduate students working on sustainability in practice and in industry; also, environmental scientists, economists, and policy makers
1. A review of circular economy literature through a threefold level framework and engineering-management approach
Ioannis E. Nikolaou and Alexandros I. Stefanakis
2. Steering the circular economy: A new role for Adam Smith's invisible hand
Keith R. Skene
3. A systems thinking perspective for the circular economy
Seigo Robinson
4. Conceptualizing the circular bioeconomy
Warren E. Mabee
5. Circular economy and financial performances of European SMEs
Cristina Mocanu, Eva Militaru, Ana Maria Zamfir, and Monica Mihaela Maer-Matei
6. History and evolution of the circular economy and circular economy business models
Alisha Tuladhar, Konstantinos Iatridis, and Dimo Dimov
7. A triple-level framework to evaluate the level of involvement of firms in the circular economy (CE)
G. Lanaras-Mamounis, A. Kipritsis, Thomas A. Tsalis, Konstantinos Ι. Vatalis, and Ioannis E. Nikola
8. Exploring resource-service systems—Beyond product-service systems and toward configurations of circular strategies, business models, and actors
Fenna Blomsma, Mike Tennant, and Geraldine Brennan
9. Complementing circular economy with life cycle assessment: Deeper understanding of economic, social, and environmental sustainability
Mehzabeen Mannan and Sami G. Al-Ghamdi
10. Life cycle costing as a way to include economic sustainability in the circular economy. New perspectives from resource-intensive industries
M. Sonia Medina-Salgado, Anna Maria Ferrari, Davide Settembre-Blundo, Marco Cucchi, and Fernando E. García-Muiña
11. Circular economy during project life cycle
Ibtisam Sulaiman Alhosni, Omar Amoudi, and Nicola Callaghan
12. The role of ecodesign in the circular economy
Karine Van Doorsselaer
13. Sustainable finance and circular economy
Anastasios Sepetis
14. How to advance sustainable and circular economy-oriented public procurement—A review of the operational environment and a case study from the Kymenlaakso region in Finland
R. Husgafvel, L. Linkosalmi, D. Sakaguchi, and M. Hughes
15. A framework to integrate circular economy principles into public procurement
Ioannis E. Nikolaou, Thomas A. Tsalis, and Konstantinos I. Vatalis
16. The role of public policy in the promotion of sustainability by means of corporate social responsibility: The case of the chemicals sector worldwide
Joana Costa, Manuela Castro Silva, and Tania Freitas
17. Awareness-led social lab on circular economy in Switzerland: Exploring serendipity
Darya Gerasimenko and Erica Mazerolle-Castillo
18. How circular design at signify brings economic, environmental, and social value
Anton Brummelhuis and Thomas Marinelli
19. Circular economy and urbanism: A sustainable approach to the growth of cities
Elena Turrado Domínguez, Rafael Hernández López, and M.A. Fernández López
20. Overview: The smart sustainable city initiatives and the circular economy
Azadeh Dindarian
21. Transitioning into circular food consumption practices: An analytical framework
Borrello Massimiliano and Cembalo Luigi
22. From linear economy legacies to circular economy resources: Maximising the multifaceted values of legacy mineral wastes
William M. Mayes, Susan L. Hull, and Helena I. Gomes
23. "Closing two loops"—The importance of energy recovery in the "closing the loop" approach
Tihomir Tomić and Daniel Rolph Schneider
24. Investigation of the sustainable waste transportation in urban and rural municipalities—Key environmental parameters of the collection vehicles use
Piotr Nowakowski, Krzysztof Szwarc, and Mariusz Wala
25. New age zero waste sustainable apparel industry: Design practices, innovative approaches, and technological intervention
Indranil Saha and Deepak John Mathew
26. A conceptual and empirical study into the process and emerging patterns enabling the transition to a circular economy: Evidence from the Dutch dairy sector
Hilde Engels and Jan Jonker
27. The contemporary research on circular economy in industry
Victor Fukumoto and Alexandre Meira de Vasconcelos
28. The role of collaborative leadership in the circular economy
Nermin Kişi
29. Issues, interventions, and innovations in the cement industry: A comparative trajectory analysis of eco-cement transitions in the Netherlands, China, and Japan
Serdar Türkeli, Beijia Huang, Satoshi Ohnishi, and René Kemp
30. The potential for a circular economy in the nonroad mobile machinery industry—The case of Linde Material Handling GmbH
Sergey Makaryan, Holger Hoppe, and Karen Fortuin
31. VALUABLE—Transition of automotive supply chain to the circular economy
Alberto Fernandez Minguela, Robin Foster, Alistair Ho, Emma Goosey, and Juyeon Park
32. Circular economy in the cosmetics industry: An assessment of sustainability reporting
O. Mikroni, G. Fountoulakis, P. Vouros, and K.I. Evangelinos
33. Company perspectives on sustainable circular economy development in the South Karelia and Kymenlaakso regions and in the publishing sector in Finland
R. Husgafvel, L. Linkosalmi, D. Sakaguchi, and M. Hughes
34. Approaches to the circular economy in Armenia and Portugal: An overview
K.S. Winans, Irina Mkrtchyan, and João Pedro Moreira Goncçalves
Published: September 14, 2021

Paperback ISBN: 9780128198179

eBook ISBN: 9780128203965
Alexandros Stefanakis
Alexandros I. Stefanakis is Assistant Professor at the School of Chemical and Environmental Engineering, Technical University of Crete, Greece. His expertise lies in ecological engineering and technology, specifically in nature-based solutions for sustainable water and wastewater management. He is known as an expert and enthusiast of the green technology of constructed wetlands. He studies and investigates the role of nature-based solutions in a circular water economy
Affiliations and expertise
Assistant Professor, Environmental Engineering and Management Laboratory, School of Chemical and Environmental Engineering, Technical University of Crete, Greece
Ioannis Nikolaou
Ioannis E. Nikolaou is Associate Professor of Corporate Environmental Management and Performance in the Department of Environmental Engineering, Democritus University of Thrace, Greece. His current work focuses on linking knowledge-based views of firms with corporate environmental management and engineering, circular business models, as well as developing essential system dynamic models to explain strategic alliances of firms to face contemporary environmental challenges.
Affiliations and expertise
Associate Professor, Business Economics and Environmental Technology Laboratory, Department of Environmental Engineering, Democritus University of Thrace, Greece