Book sale: Save up to 25% on print and eBooks. No promo code needed.
Book sale: Save up to 25% on print and eBooks.
Cellular Agriculture
Technology, Society, Sustainability and Science
1st Edition - November 1, 2023
Editors: Evan Fraser, David Kaplan, Lenore Newman, Rickey Y. Yada
Paperback ISBN:
9 7 8 - 0 - 4 4 3 - 1 8 7 6 7 - 4
Cellular Agriculture: Technology, Society, Sustainability and Science provides a state-of-the-art review of cellular agriculture technologies. From cell selection to scaffolding… Read more
LIMITED OFFER
Save 50% on book bundles
Immediately download your ebook while waiting for your print delivery. No promo code is needed.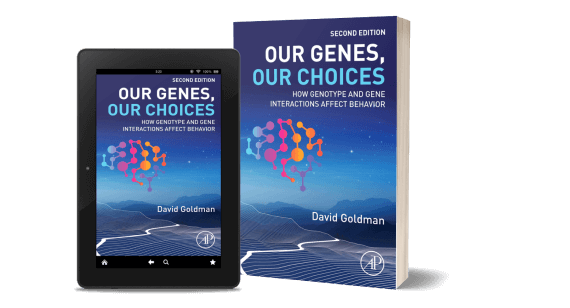 Cellular Agriculture: Technology, Society, Sustainability and Science provides a state-of-the-art review of cellular agriculture technologies. From cell selection to scaffolding and everything in-between, this book contains chapters authored by leading cellular agriculture researchers and product developers across the world.Driven by consumer desire for sustainable food production, animal welfare improvements, and better human health, companies around the world are racing to engineer alternative protein products with the best flavour, appearance, and texture. A major challenge many of these early-stage companies struggle with is having the foundational science and technical knowledge to start their journey in this emerging industry. This text provides detailed information on the current state of the science and technology of cellular agriculture. It combines the social aspects that need to be considered to create a level playing field to give each emerging idea the best chance at realizing the ultimate vision of cellular agriculture: satisfying the demand for protein around the world in a way that is better for humans, animals, and the planet.This is the first resource of its kind to take a practical approach to review the design, feasibility, and implementation of cellular agriculture techniques. With additional chapters on life cycle analyses and ideal transition scenarios, this book provides a resource for aspiring technology developers and academics alike, seeking evidence-based assessments of the industry and its disruptive potential. 
Written by industry and academic experts for balanced perspective
Presents foundational information with practical application insights
Includes chapters on regulatory and policy issues
Reviews the sustainability challenges of alternative proteins
Industry and academic professionals seeking to engineer alternative protein products and ingredients.Those interested in pursuing a career or research in cellular agriculture including new graduate students with undergraduate degrees in fields such as chemistry, engineering or food science
Section 1: Introduction 1. Introduction to The foundations of cellular agriculture: science and society 2. Cultivated meat: disruptive technology for sustainable meat production 3. Sustainable food systems, development paths, and scenarios for cellular agriculture Section 2: A New Frontier for Protein: Novel Approaches and Novel Products 4. Alternative Proteins, Extrusion, and Bioprocessing 5. What should the properties of cultivated meat be? 6. Food Safety of Fermented Proteins and Cultivated Meat and Seafood Section 3: Tissue Engineering and Cellular Agriculture: State of the Science and Technology 7. Introduction to Cultured Meat and Tissue Engineering 8. Cell Source and Types for Cultivated Meat Production 9. The Science of Stem Cells – and Stem Cell Engineering – for Cellular Agriculture 10. Scaffolds for Cultured Meat: Technological Considerations 11. Engineering Bioreactors 12. Cell Nutrition and Growth Media 13. 3D Bioprinting 14. Cell Fate and Patterning 15. Scientific Issues and Challenges with Production and Refining Edible Oils and Fats 16. Acellular Products from Cells 17. Manufacture of Hybrid Alternative Protein Food Products Using a Combination of Plant-based Ingredients, Fermentation-derived Ingredients and Animal Cells 18. The Promise of Cellular Agriculture 19. Cultivated Poultry and Seafood: Opportunities and Future Challenges Section 4: Fermentation- Derived Foods and Cellular Agriculture: State of the Science and Technology 20. Introduction to Fermentation Technologies and Techniques 21. The Role of Bacterial Cellulose in Cellular Agriculture 22. Case Study on Whey Protein from Fermentation 23. Introduction to commercial opportunities, future directions, and novel approaches to fermentation Section 5: Cellular Agriculture and Sustainability 24. The Potential for Cellular Agriculture to Help Reach the Sustainable Development Goals 25. Environmental impacts of cellular agriculture 26. Cellular Agriculture in the Circular Economy 27. Cellular Agriculture and Food Security, Nutrition and Public Health Section 6: Social, Legal and Ethical Dimensions 28. The Ethics of Cellular Agriculture 29. Cellular Agriculture and Intellectual Property Law 30. Techno-Economic Assessments of Cellular Agriculture 31. Education and Training 32. The Political Economy of Cellular Agriculture Section 7: Conclusion 33. Cellular Agriculture and the Future of Food Glossary of Terms
Published: November 1, 2023

Paperback ISBN: 9780443187674
Evan Fraser
Evan Fraser is Director of the Arrell Food Institute at the University of Guelph, co-chair on the Canadian Food Policy Advisory Council, a member of the European Commission's High-Level Expert Group on food systems science, and one of Canada's most cited social scientists working on food and sustainability. Between 2010 and 2020 he held a Canada Research Chair in Global Food Security and is the author of approximately 150 academic articles and chapters including co-editing three special features for scholarly journals. Beyond academic publications, Evan strives to communicate his research through accessible platforms including television, radio, social media, lesson plans and courses, educational games, op-eds, and popular science writing. He has co-authored 3 popular non-fiction books about food and food security, including Empires of Food: Feast, Famine and the Rise and Fall of Civilizations that was shortlisted for the James Beard Food Literature Award.
Affiliations and expertise
Director, Arrell Food Institute & Professor, Department of Geography, Environment and Geomatics, University of Guelph, Ontario, Canada
David Kaplan
David Kaplan is Professor and Chair, Department of Biomedical Engineering, at Tufts University, USA. His research focus is on biopolymer engineering to understand structure-function relationships, with emphasis on studies related to self-assembly, biomaterials engineering and functional tissue engineering/regenerative medicine. He has published over 600 peer reviewed papers and edited eight books.
Affiliations and expertise
Stern Family Professor in Engineering & Director, Tissue Engineering and Research Center, Tufts University, Massachusetts, USA
Lenore Newman
Lenore Newman is the Director of the Food and Agriculture Institute at the University of the Fraser Valley, and an Advisor for Cellular Agriculture Canada. She is an associate professor in the Faculty of Science at UFV where she holds a Canada Research Chair in Food Security and Environment. Lenore was a member of the Premier's Food Security Task Force, sat on the BC Minister of Agriculture's Advisory Committee on Revitalizing the Agricultural Land Reserve, and regularly speaks to government and community groups. She has published over fifty academic journal articles and book chapters, and her opinion pieces on the future of farmland use and other food-related issues have been published in the Globe and Mail, the Vancouver Sun, and the Georgia Straight. Her first book, Speaking in Cod Tongues, was published to wide acclaim in January 2017 and won a Saskatchewan Book Award. Her second book, Lost Feast, was published by ECW Press in 2019. It was awarded silver in the 2019 Forward INDIES and was the winner of a Canadian Science Writers Award. She holds a PhD in Environmental Studies from Toronto's York University and lives in Vancouver, Canada.
Affiliations and expertise
Director, Food and Agricultural Institute and Associate Professor, School of Land Use and Environmental Change University of the Fraser Valley, British Columbia, Canada
Rickey Y. Yada
Professor Rickey Yada is Dean of The University of British Columbia, Canada, and specializes in the structure-function relationships of food and non-food related enzymes using molecular biology and various physico-chemical techniques, carbohydrate metabolism as it related to process quality as well as various applications of food-related nanoscale science and technology. Prior to his appointment at UBC, he was a Professor in the Department of Food Science, Chair of the Department of Food Science, Assistant Vice President Research, a Canada Research Chair in Food Protein Structure, the Scientific Director of the Food Institute at the University of Guelph and the Vice Chair of the Canadian Institutes of Health Research, Institute of Nutrition, Metabolism and Diabetes. Prof. Yada is the EiC for Trends in Food Science and Technology (Elsevier Food Science journal), and is on the editorial boards for several journals. He is the author of over 200 refereed journal publications and several book chapters.
Affiliations and expertise
Dean, Faculty of Land and Food Systems, University of British Columbia, Vancouver, BC, Canada