Book sale: Save up to 25% on print and eBooks. No promo code needed.
Book sale: Save up to 25% on print and eBooks.
Bioprospecting of Microbial Diversity
Challenges and Applications in Biochemical Industry, Agriculture and Environment Protection
1st Edition - February 1, 2022
Editors: Pradeep Verma, Maulin P Shah
Paperback ISBN:
9 7 8 - 0 - 3 2 3 - 9 0 9 5 8 - 7
eBook ISBN:
9 7 8 - 0 - 3 2 3 - 8 8 5 7 5 - 1
Bioprospecting of Microbial Diversity: Challenges and Applications in Biochemical Industry, Agriculture and Environment Protection gives a detailed insight into the utilization of… Read more
LIMITED OFFER
Save 50% on book bundles
Immediately download your ebook while waiting for your print delivery. No promo code is needed.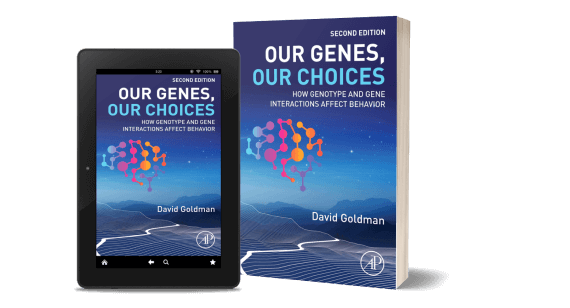 Bioprospecting of Microbial Diversity: Challenges and Applications in Biochemical Industry, Agriculture and Environment Protection gives a detailed insight into the utilization of microorganisms or microorganism-based bioactive compounds for the development of sustainable approaches, covering recent advances and challenges in the production and recovery of bioactive compounds such as enzymes, biopesticides, biofertilizers, biosensors, therapeutics, nutraceutical and pharmaceutical products. The challenges associated with the different approaches of microbial bioprospecting along with possible solutions to overcome these limitations are addressed. Further, the application of microbe-based products in the area of environmental pollution control and developing greener technologies are discussed. Providing valuable insight into the basics of microbial prospecting, the book covers established knowledge as well as genomic-based technological advancements to offer a better understanding of its application to various industries, promoting the commercialization of microbial-derived bioactive compounds and their application in biochemical industries, agriculture, and environmental protection studies.
Describes the advanced techniques available for microbial bioprospecting for large-scale industrial production of bioactive compounds
Presents recent advances and challenges for the application of microbe-based products in agriculture and environment pollution control
Provides knowledge of microbial production of bioenergy and high-value compounds such as nutraceuticals and pharmaceuticals
Bio-Chemical Engineers, Environmental Engineers, Researchers, Graduate and Post-graduate students. Managers, Scientists, Environmental Science Managers, Administrators, Policy Makers, Environmental Consultants, Industry Persons and Doctoral Level working in the area of microbial bio-prospecting
Chapter 1: Role of bioinformatics tools in microbial prospectives and its future

1.2: Overview of the role of bioinformatics in microbiology

1.3: Prokaryotic genome sequencing

1.4: Prokaryotic genome annotation

1.6: Metagenomics and microbiome

1.7: Analysis of the human microbiome with the 16s rRNA gene

1.8: Phylogenetic microchips

1.9: Bacterial genetic barcode and their uses

1.10: NGS in microbial metabolism

1.11: The role of genomics in finding microbes

1.12: Genome scale metabolic reconstruction

Chapter 2: Recent trends in genomic approaches for microbial bioprospecting

2.2: Overall scheme for genome-based bioprospecting

2.3: Culture-independent methods

2.4: Bioprospecting through RT-PCR

2.5: Heterologous expression of secondary metabolite biosynthesis gene

2.7: PCR-independent amplification techniques

2.8: Shift to metagenomic approach

2.9: Synthetic biology approaches to hetero-expression of new gene clusters

Chapter 3: Revolution in microbial bioprospecting via the development of omics-based technologies

3.2: Loopholes in microbial cultivation and emergence of culture-independent methods

3.3: Development of "omics-based" approaches for microbial cultivation

3.4: Potential applications of "omics" technology in microbial bioprospecting

Chapter 4: Microbial assisted production of alcohols, acetone and glycerol

4.2: Production of acetone, butanol and ethanol through ABE fermentation

4.3: Fermentative production of bio-butanol

4.4: Fermentative production of acetone

4.5: Fermentative production of bio-ethanol

4.6: Fermentative production of bio-glycerol

4.7: Microbial production of bio-methanol

Chapter 5: Assessing technical and commercial aspects of soil microbiome in growing leguminous plants and formation of bio-fertilizer

5.2: Microbial ecosystem in soil

5.3: Significance of microbiome in soil fertility management

5.4: Symbiotic interaction with plants

5.5: Green manure as bio-fertilizer

5.6: Leguminous crops as bio-fertilizer

5.7: Commercial aspects of bio-fertilizer

Chapter 6: Mechanisms of multifarious soil microbial enzymes in plant growth promotion and environmental sustainability

6.2: Microbial enzymatic indexes

6.3: Mechanisms of action of microbial enzymes

6.4: Factors affecting microbial enzyme activities

6.5: Microbial enzymes as potential indicators of soil contamination

6.6: Conclusions and future prospects

Chapter 7: Bioprospecting of endophytes: Recent advances in endophytic microbes for industrially important bioactive compounds

7.2: Current scenario of endophytic bacteria

7.3: Current scenario of endophytic fungi

7.4: Conclusion and future prospects

Chapter 8: MnP enzyme: Structure, mechanisms, distributions and its ample opportunities in biotechnological application

8.1: Introduction and structure

8.2: Catalytic mechanisms of MnP enzyme

8.3: Distribution in fungi and bacteria

8.4: Physicochemical and molecular properties of MnP

8.5: Effects of various environmental and nutritional parameters on enzyme activity

8.6: Decomposition and action of mechanisms

8.7: Ample opportunities in biotechnological application

Chapter 9: Microbes and their products as novel therapeutics in medical applications

9.2: Prophylactic and therapeutic vaccines

9.4: Microbes as source of antibiotics

9.5: Clinical applications of microbial enzymes

9.6: Bacterial therapeutic products

9.7: Medical applications of fungi

Chapter 10: Bioprospecting potential of microbes for the therapeutic application

10.2: Microbial synthesized biologics

10.3: Microorganism: A potential source of bioactive compounds

10.4: Upgradation of microorganisms and synthesis of new analogs

10.5: Future prospects of microbial biologics and conclusion

Chapter 11: Microbial bioprospecting in development of integrated biomass based biorefineries

11.2: Biorefinery concept in bioprocess industries

11.3: Screening and identification methods of potential microbes

11.4: Biotechnology in bioprospecting of microbes

11.5: Case studies of successful biorefineries

Chapter 12: Microbial bioprospecting for biorefinery application: Bottlenecks and sustainability

12.2: Microbial bioprospecting

12.4: Bioconversion routes

12.5: Sustainability aspects of microbial bioprospecting for biorefinery

12.6: Challenges of microbial biorefinery applications

Chapter 13: Bioelectricity recovery from food waste using microbial fuel cell: Recent advances

13.2: Traditional method for generation of bioelectricity from waster

13.3: Food waste generation in the globe and its energy analysis

13.4: Limitation of conventional food waste management technologies

13.5: Microbial fuel cell—For simultaneous wastewater treatment and bioelectricity production

13.6: Bioelectricity generation from food waste: Food sources as substrates for MFC

13.7: Factors affecting the performance of MFC utilizing food waste

13.8: Strategy to enhance the efficiency of MFC performance

13.9: Techno-economic evaluation of microbial fuel cell

13.10: MFC commercialization

13.11: Challenges and limitation in MFC operation

13.12: Perspective and conclusion

Chapter 14: Bioprospecting of microalgae derived high value compounds with commercial significance

14.2: Microalgae: Rich source of high-value compounds

14.3: Pigments from microalgae

14.4: Source of proteins and amino acids

14.5: Functional carbohydrates

14.6: Essential fatty acids

14.7: Vitamins and minerals

14.8: Current and projected global market

14.9: Regulatory compliance

14.10: Challenges and limitations

14.11: Conclusion and future considerations

Chapter 15: Microbial bioprospecting for nutraceuticals and value-added compounds

15.2: Concept of nutraceuticals

15.5: Need for microbial production of nutraceuticals

15.6: Microbes and nutraceuticals

15.7: Developments in delivery systems

15.8: Microbiome for delivery of nutraceuticals

15.9: Relevance and challenges of commercial production

15.10: Conclusion/summary

Chapter 16: Biofilm interceded microbial prospecting of bioremediation

16.3: Role of biofilms in bioremediation

16.4: Strategies for use of biofilms in remediation

16.5: Bioremediation of various pollutants by biofilm

16.6: Assessment of various methods of biofilm interceded bioremediation

16.7: Future perspectives for bioremediation

Chapter 17: Microbial-based eco-friendly processes for the recovery of metals from E-waste

17.2: Composition of E-waste

17.3: Biotechnological approach for the recovery of metals from E-waste

Chapter 18: Evaluation of environment by microbial sensors

18.1: Introduction of microbial sensor

18.2: Main components of a biosensor

18.3: Working principle of a biosensor

18.4: Types of biosensors

18.5: Other sensor systems

18.6: Implications of biosensor frameworks in the natural evaluation

18.7: Applications of biosensor frameworks in the natural evaluation

18.8: Pros and thorns of biosensor systems

18.9: Future viewpoints of microbial sensors in ecological assessment

Chapter 19: Insight into microbial biosensors: Design, types and applications

19.2: Advantages of microbial biosensors

19.3: Design of microbial biosensors

19.4: Types of microbial biosensors based on types of sensing mechanism

19.5: Applications of microbial sensors in different areas

Chapter 20: New strategies in microbial screening for novel chemotherapeutics

20.2: Conventional chemotherapeutics and their limitations

20.3: Microbial extracts as novel chemotherapeutics

20.4: New strategies for screening microbes to isolate chemotherapeutic metabolites

20.5: Future perspectives and conclusions

Chapter 21: Seaweeds as potential source of bioactive compounds with special emphasis on bioprospecting in COVID-19 situation

21.2: Current treatment scenario for COVID-19

21.3: Bioactive antiviral compounds from seaweeds

21.4: Bioactive compounds from seaweeds with a beneficial role in general human health and immunity

21.5: Bioactive compounds from seaweeds controlling secondary infections

21.6: Potential role of seaweed-derived bioactive compounds as a therapeutic agent in COVID-19 disease management

Chapter 22: Bioprospecting of extremophiles for industrial enzymes

22.2: Extremozymes and their industrial significance

22.3: Extremozymes from thermophiles

22.4: Extremozymes from psychrophiles

22.5: Conclusion and future challenges

Chapter 23: Bioenergy: An overview of bioenergy as a sustainable and renewable source of energy

23.4: Biogas and biohydrogen

Chapter 24: Microbial diversity and bioprospecting potential of Phragmites rhizosphere microbiome through genomic approaches

24.2: Structure and function of Phragmites microbiome

24.3: P. karka rhizosphere microbiome: An unexplored niche for bioprospecting

24.4: Conclusions and perspectives
Published: February 1, 2022

Paperback ISBN: 9780323909587

eBook ISBN: 9780323885751
Pradeep Verma
Prof. Pradeep Verma is a group leader of Bioprocess and Bioenergy Laboratory at the Department of Microbiology, School of Life Sciences, CURAJ. His area of expertise covers microbial diversity, bioremediation, bioprocess development, and lignocellulosic and algal biomass-based biorefinery. He also holds 12 international patents in the field of microwave-assisted biomass pretreatment and biobutanol production. He has more than 60 research articles in peer-reviewed international journals and contributed to several book chapters (28 published; 15 in press) in various edited books. He has also edited 3 books for international publishers such as Springer and Elsevier. He is on the editorial board of several prestigious journals. Also, he has been a reviewer for more than 40 journals spanning several publishers such as Springer, Elsevier, RSC, ACS, Nature, Frontiers, and MDPI.
Affiliations and expertise
Professor, Department of Microbiology, Central University of Rajasthan, Rajasthan, India
Maulin P Shah
Maulin P. Shah is a Microbial Biotechnologist with diverse research interest. His primary interest is the environment, the quality of our living resources and the ways that bacteria can help to manage and degrade toxic wastes and restore environmental health. Consequently, His work has been focused to assess the impact of industrial pollution on microbial diversity of wastewater following cultivation dependent and cultivation independent analysis.