Book sale: Save up to 25% on print and eBooks. No promo code needed.
Save up to 25% on print and eBooks.
Biomimicry for Materials, Design and Habitats
Innovations and Applications
1st Edition - February 21, 2022
Editors: Marjan Eggermont, Vikram Shyam, Aloysius F. Hepp
Paperback ISBN:
9 7 8 - 0 - 1 2 - 8 2 1 0 5 3 - 6
eBook ISBN:
9 7 8 - 0 - 1 2 - 8 2 1 0 5 4 - 3
Biomimicry for Materials, Design and Habitats: Innovations and Applications and is a survey of the recent work of recognized experts in a variety of fields who employ biomimicry… Read more
LIMITED OFFER
Save 50% on book bundles
Immediately download your ebook while waiting for your print delivery. No promo code is needed.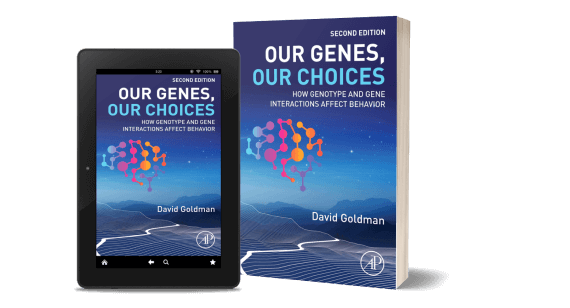 Biomimicry for Materials, Design and Habitats: Innovations and Applications and is a survey of the recent work of recognized experts in a variety of fields who employ biomimicry and related paradigms to solve key problems of interest within design, science, technology, and society. Topics covered include innovations from biomimicry in materials, product design, architecture, and biological sciences. The book is a useful resource for educators, designers, researchers, engineers, and materials scientists, taking them from the theory behind biomimicry to real world applications.
Living systems have evolved innovative solutions to challenges that humans face on a daily basis. Nonlinear multifunctional systems that have a symbiotic relationship with their environment are the domain of nature. Morphological solutions for buildings inspired by nature can be used for skins, surfaces, and structures to facilitate environmental adaptation of buildings to increase occupant comfort and reduce energy demands. Birds can teach us to produce novel structures, 3D printing can be informed by oysters and mussels, and mycelium may show us the way to fabricate new biocomposites in architecture. Therefore, it is in nature that we seek inspiration for the solutions to tomorrow's challenges.
Presents new directions in education and the various applications of biomimicry within industry, including bio-inspired entrepreneurship
Discusses the role of biomimicry in education, innovation, and product design
Covers applications in systems engineering and design, novel materials with applications in 3D printing, and bio-inspired architecture
Includes perspectives on sustainability detailing the role that bio-inspiration or biomimicry plays in sustainability
Materials Scientists and Engineers in R&D and academia
Part I: Biomimicry education: Tools and perspectives

Chapter 1. Biom*: On becoming a teachable discipline

1.2 What is a discipline?

1.3 Teaching the skills of biomimetics

Chapter 2. Introduction to bio-inspired materials: Design, processing and applications

2.2 Natural materials: Novel structures, enhanced properties, and applications

2.3 Applications of bio-inspired polymers and related soft materials

2.4 Applications of biomimetics in materials science

2.5 Application of biomimicking in architecture

2.6 Advances in bio-inspired medical materials

2.7 Mimicking marine life

2.8 Summary and conclusions

Chapter 3. The pattern alphabet: Nature's patterns are the language of spatial reasoning and biomimicry

Chapter 4. Material culture, design studies, and human ecology: A biocentered perspective

4.2 Context of design innovation

4.3 Naturally material and cultural

4.4 The nature of design innovation

4.5 Inter-connected habitats natura

4.6 Innovating biocentered praxis

Chapter 5. Inspiration from paleomimetics: Fossil does not equal failure

5.1 A chronology of world views on fossils, evolution and extinction

5.2 Biomimicry and extinction

5.3 Understanding the process and predictors of extinction

5.4 Yesterday informs today

5.5 Practical challenges and opportunities in paleomimesis

Part II: Bio-inspired systems engineering and computer applications

Chapter 6. Biomimicry for natural and synthetic composites and use of machine learning in hierarchical design

6.2 Natural materials and synthetic composites

6.3 Artificial intelligence in hierarchical design

Chapter 7. Tools, behavior, and materials: What should we learn from animal nest construction?

7.5 Potential for biomimetic application

Chapter 8. Sample digitization techniques for bio-inspired engineering

8.3 Case studies for research use

8.4 Future of digitization

Chapter 9. Assessment of an ant-inspired algorithm for path planning

9.3 Enhanced gain-based ant colony optimization

9.4 Results and discussion

Part III: Bio-inspired innovation: Materials, manufacturing and applications

Chapter 10. Functional synergy of biomimicry and additive manufacturing: Toward a bio-enhanced engineering approach

10.2 Additive manufacturing technologies

10.3 The roles of additive manufacturing in biomimetic research

10.4 Workflow for additive manufacturing in biomimicry

10.5 Future outlook and potential

Chapter 11. Smart textiles through bio-inspired innovation

11.2 Biomimetic functional textile surfaces

11.3 Biomimetic textiles for thermal comfort

11.4 Biomimetic electronic textiles

11.5 Biomimetic actuation and morphing in textiles

Chapter 12. Polymerization in nature yields clues to innovation in additive manufacturing

12.2 Additive manufacturing

12.3 Phase one: Autodesk and the Ember stereolithography printer

12.4 The 2015 Greener Solutions graduate course

12.5 The 2019 Greener Solutions course: Safer materials proposed for this new SLA approach

Chapter 13. Syntheses, mechanisms, and applications of bio-inspired self-cleaning surfaces

13.2 Self-cleaning in wet conditions

13.3 Self-cleaning under dry conditions

13.4 Multi-functional self-cleaning surfaces

Chapter 14. Commercialization journeys: Bringing biomimetic innovation to the market

14.1 Introduction: The value of ecosystem services

14.4 Biomimicry design process

14.5 Innovative startups and small and medium enterprise

14.6 Evolution of entrepreneurship and sustainability

14.7 The innovation economy

14.8 The trifecta of desirability, feasibility, and viability (IDEO U)

14.9 Biomimicry as innovation

14.10 Biomimicry commercialization process

14.11 Key steps of the biomimetic innovation process

Appendix 14A Technical feasibility and viability

Appendix 14B Business feasibility and viability

Appendix 14C Important factors impacting biomimicry technology

Part IV: Biomimetic habitation: Architecture and sustainable environments

Chapter 15. Morphological differentiation for the environmental adaptation of biomimetic buildings: Skins, surfaces, and structures

15.2 Adaptive building solutions

15.3 Environmental adaptation in nature

15.4 Biomimetics: Functional convergences and multi-functionality

15.5 Morphological differentiation

15.6 Morphological applications for environmental adaptation: Skins–surfaces–structures

Chapter 16. A case study in biomimetic roofing: Moisture dissipation from leaf-shaped shingles

16.2 Study approach and methods

16.4 Discussion of study results

Chapter 17. Design studies and applications of mycelium biocomposites in architecture

17.2 Mycelium as a biodesign collaborator

17.3 Potential use of mycelium in architectural design and construction: Overview of in-house efforts

17.4 Work of Biodesign Team Turkey on mycelium composites

17.5 Work of Stuttgart University on mycelium composites

Chapter 18. Green Harbors Project: Biomimicry in action

18.1 Green Harbors Project overview

18.2 Why restore native oysters and their reefs?

18.3 Green Harbor Project in Wellfleet Harbor, MA, USA

18.4 Green Harbor Project results and discussion
Published: February 21, 2022

Paperback ISBN: 9780128210536

eBook ISBN: 9780128210543
Marjan Eggermont
Dr. Marjan Eggermont is a Teaching Professor and faculty member at the University of Calgary in the Mechanical and Manufacturing department of the Schulich School of Engineering, University of Calgary. She is also the Academic Director for Sustainable Engineering. Dr. Eggermont teaches in the areas of graphics, engineering design, visualization, and biomimicry. She co-founded and designs Zygote Quarterly (ZQ), an online journal to provide a platform to showcase the nexus of science and design using case studies, news, and articles. In 2005, she was one of the recipients of the American Society of Mechanical Engineers Curriculum Innovation Award. She is a former board member of the American Society of Engineering Education.
Affiliations and expertise
Teaching Professor, Schulich School of Engineering, University of Calgary, Alberta, Canada
Vikram Shyam
Dr. Vikram Shyam is an adjunct professor at the University of Akron in the Mechanical Engineering department. He is also a research aerospace engineer who works as a futurist for NASA. He is the founder of the Virtual Interchange for Nature-Inspired Exploration (V.I.N.E.) at NASA's John H. Glenn Research Center. His interests include artificial intelligence, biomimicry, innovation design and futurology. Dr. Shyam is the recipient of NASA's Presidential Early Career Award for Scientists and Engineers (PECASE).
Affiliations and expertise
Adjunct Professor, Department of Mechanical Engineering, University of Akron, OH, USA
Aloysius F. Hepp
Aloysius F. Hepp earned a PhD in Inorganic Photochemistry in 1983 from MIT. He retired in December 2016 from the Photovoltaic & Electrochemical Systems Branch of the NASA Glenn Research Center. He was a visiting fellow at Harvard University from 1992-3. He was awarded the NASA Exceptional Achievement medal in 1997. He has also served as an adjunct faculty member at University of Albany and Cleveland State University. He has been Chief Technologist, Nanotech Innovations LLC, Oberlin, OH, USA since 2012. Dr. Hepp has co-authored nearly 200 publications (including six patents) focused on processing of thin film and nanomaterials for I-III-VI solar cells, Li-ion batteries, integrated power devices and flight experiments, and precursors and spray pyrolysis deposition of sulfides and carbon nanotubes. He has co-edited twelve books on advanced materials processing, energy conversion and electronics, biomimicry and aerospace technologies. He is currently Editor-in-Chief Emeritus of Materials Science in Semiconductor Processing (MSSP) and is currently the chair of the International Advisory Board of MSSP, as well as serving on the Editorial Advisory Boards of Mater. Sci. and Engin. B and Heliyon - all Elsevier journals.
Affiliations and expertise
Chief Technologist, Nanotech Innovations LLC and a Science Advisory Board Member, CoreWater Technologies, Inc., Oberlin, OH, USA