Book sale: Save up to 25% on print and eBooks. No promo code needed.
Save up to 25% on print and eBooks.
Astrochemical Modeling
Practical Aspects of Microphysics in Numerical Simulations
1st Edition - November 1, 2023
Editors: Stefano Bovino, Tommaso Grassi
Paperback ISBN:
9 7 8 - 0 - 3 2 3 - 9 1 7 4 6 - 9
Astrochemical Modelling: Practical Aspects of Microphysics in Numerical Simulations is a comprehensive and detailed guide to dealing with the standard problems that students and… Read more
LIMITED OFFER
Save 50% on book bundles
Immediately download your ebook while waiting for your print delivery. No promo code is needed.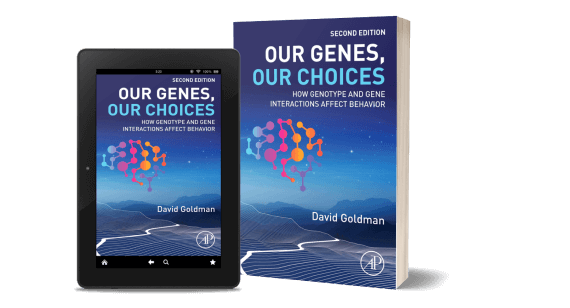 Astrochemical Modelling: Practical Aspects of Microphysics in Numerical Simulations is a comprehensive and detailed guide to dealing with the standard problems that students and researchers face when they need to take into account astrochemistry in their models, including building chemical networks, determining the relevant processes, and understanding the theoretical challenges and the numerical limitations. The book provides chapters covering the theoretical background on the predominant areas of astrochemistry, with each chapter following theoretical background with information on existing databases, step-by-step computational examples with solutions to recurrent problems, and an overview of the different processes and their numerical implementation.
Furthermore, a section on case studies provides concrete examples of computational modelling usage for real-world applications and cases where the techniques can be applied is also included.
Provides theoretical background on topics that is followed by computational examples and tailored tutorials to allow for full understanding and replication of techniques
Written by theoreticians and authors with direct experience on the computational implementation to provide a realistic and pragmatic approach to common problems
Details up-to-date information on available databases, tools and benchmarks for practical usage, forming a good starting point for introductory readers and a reference for actual implementation for more advanced researchers
Research scientists, professionals, academics, graduate students and undergraduates in astrochemistry, computational astrophysics, astronomy, and quantum chemistry, undergraduates and graduate students working on the interdisciplinary field of astrochemistry and astrobiology, and advanced researchers who want to develop computational models to study astronomical regions, Researchers and professionals in planetary atmospheres, chemistry, and experimental physics
1. Introduction to Astrochemical Modeling
- State of the art
- Standard approaches to modelling
- Known challenges
- Databases, tools, and uncertainties
- About this book as a problem that is growing in complexity

Part I: Chemistry

2. Designing a Gas-Phase Chemical Network
- Gas-phase chemistry (processes): introduction
- Getting started (database and literature)
- Data availability (check and applicability)
- How to deal with laboratory and theoretical data
- Basic network design/implementation
- Spin isomers and isotopologues
- Exercise
- Tutorial


3. Time-Dependent Integration of Chemical Networks
- First order differential equations for kinetics
- Stiffness, sparsity, and solvers stability
- Available numerical solvers: the ODEpack, python solvers, others
- A few tricks to speed-up
- Chemical equilibrium
- Exercise
- Tutorial

4. Dust and Surface Chemistry
- Dust: morphology, composition, size distribution
- Charged dust (simple approach, e.g. grain-, grain+)
- Adsorption of gas-species on the surface of grains
- Desorption: thermal, chemical, CR-induced
- The classic approach for surface chemistry: rate equations (2body reactions)
- H2 formation on dust
- The uncertainties: binding energies and others (data from the laboratory)
- Towards more realistic approaches: multilayer and multi-binding energy
- Exercise
- Tutorial

5. Integrating Astrochemistry in Hydrodynamics
- Briefly on hydrodynamics: equation of state and energy
- Embed chemistry in hydrodynamical codes
- How to initialize chemistry
- Limitations on the size of chemical networks
- Consistent advection and related problems
- Tracer particles in mesh-based codes
- Optimization (tables, solver tolerances, reductions, parallelization, vectorization)
- Exercise
- Tutorial

Part II: Radiation and cosmic rays

6. Optically Thin Atomic Photochemistry
- Radiation in the ISM: ISRF, BB, X-rays
- Cross-sections and photorates
- X-rays and secondary ionizations
- Multifrequency caveats
- Databases and tools
- Exercise
- Tutorial

7. Molecules and Radiation Shielding
- Different photodissociation processes
- Branching ratios
- Effects of ro-vibrationally population
- Cross sections and rates
- Gas shielding and self-shielding
- Databases and tools
- Exercise
- Tutorial

8. Dust-Radiation (Attenuation and Other)
- Dust opacities, refractive index (Mie theory)
- Attenuation and Av-dependent rates
- Photodesorption (yield…)
- The challenges of optically thick photochemistry (Av- vs multifrequency)
- Exercise
- Tutorial

9. Cosmic Rays: Physics, Chemistry, and Computational Challenges
- Cosmic rays physics
- Cross sections and rate calculations (databases)
- Basic cosmic rays chemistry and diagnostic importance (H3+ and additional tracers)
- The computational challenge (parametric vs propagation)
- Secondary UV photons (fluorescence)
- Exercise
- Tutorial

Part III: Thermal processes

10. Implementing Cooling and Heating I: Atomic Gas
- Radiative cooling: theoretical aspects
- Atomic cooling (multi-levels, CII…)
- Recombination, collisional ionization cooling etc.
- Compton, bremsstrahlung, free-free,free-bound
- Equilibrium vs non-equilibrium
- Analytical approaches (cooling tables, ad-hoc)
- Photoheating
- Computational implementation (linear systems, data, interpolation)
- Exercise
- Tutorial

11. Implementing Cooling and Heating II: Molecular Gas
- Molecular cooling (H2, CO, H2O) and tables
- Isomers-dependent cooling (o/p H2)
- Chemical cooling/heating
- Molecular photoheating (H2)
- Cosmic rays heating
- Exercise
- Tutorial

12. Implementing Cooling and Heating III: Dust Grains
- Charged grains calculations (equilibrium)
- Recombination cooling & electron sticking
- Photoelectric heating
- PAH heating
- Dust temperature (Kirchhoff law)
- Dust cooling (collisional and radiative)
- Exercise
- Tutorial

Part IV: Beyond the essentials

13. Extra Complexity
- Weakly ionized plasma: chemistry and microphysics
- Adiabatic index (with partition functions)
- State-to-state chemistry
- Exercise
- Tutorial

14. Synthetic Observations: Bridge the Gap Theory-Observations
- Synthetic observations I: line transfer
- Synthetic observations II: dust
- Beam convolution and instruments-...
- Exercise
- Tutorial

Part VI: Case studies

15. Modelling large scales: galaxy and molecular clouds

16. Modelling small scales: star-formation in filaments, clumps, cores

17. Modelling radiation and chemistry in protostellar environments

18. The challenge: modelling protoplanetary discs

19. Cosmological simulations first stars and SMBHs

20. Conclusions and future perspectives
- Benchmarks
- Caveats and limitations
- Code sharing and open source
- Data availability
Published: November 1, 2023

Paperback ISBN: 9780323917469
Stefano Bovino
Stefano Bovino is Associate Professor in the Department of Astronomy, Universidad de Concepción, Chile, and head of the Astrochemistry group. His research focuses on astrochemistry, and is concerned with providing state-of- the-art models that allow a comparison and a better interpretation of the observational data, employing them to perform 3D hydrodynamical simulations of different environments. He is co-developer of the astrochemistry package KROME, a widely used public tool to model chemistry and microphysics in hydrodynamical simulations. As an astrochemist, he is involved in where microphysics could be relevant like the ISM in galaxies, star formation in molecular clouds, and the transition between the first and second generation of stars where dust has played a crucial role.
Affiliations and expertise
Associate Professor, Department of Astronomy, Universidad de Concepcion, Chile
Tommaso Grassi
Tommaso Grassi is a research fellow at Ludwig Maximilian University of Munich, Germany, with longstanding experience in computational astrochemistry. Over the years he has tackled various different astrochemical problems from star formation to protoplanetary discs, including for instance the effects of microphysics into magneto-hydrodynamical models. He is the main developer of the public astrochemistry package KROME among other useful public codes he released over the course of his career.
Affiliations and expertise
Research Fellow, Ludwig Maximilian University of Munich, Germany