Book sale: Save up to 25% on print and eBooks. No promo code needed.
Save up to 25% on print and eBooks.
Mineral Scales and Deposits
Scientific and Technological Approaches
1st Edition - May 21, 2015
Editors: Zahid Amjad, Konstantinos D. Demadis
Hardback ISBN:
9 7 8 - 0 - 4 4 4 - 6 3 2 2 8 - 9
eBook ISBN:
9 7 8 - 0 - 4 4 4 - 6 2 7 5 2 - 0
Mineral Scales and Deposits: Scientific and Technological Approaches presents, in an integrated way, the problem of scale deposits (precipitation/crystallization of… Read more
LIMITED OFFER
Save 50% on book bundles
Immediately download your ebook while waiting for your print delivery. No promo code is needed.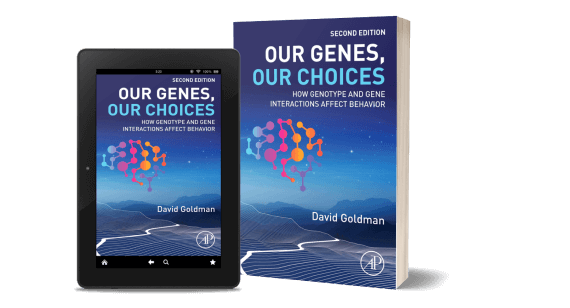 Mineral Scales and Deposits: Scientific and Technological Approaches

presents, in an integrated way, the problem of scale deposits (precipitation/crystallization of sparingly-soluble salts) in aqueous systems, both industrial and biological.

It covers several fundamental aspects, also offering an applications' perspective, with the ultimate goal of helping the reader better understand the underlying mechanisms of scale formation, while also assisting the user/reader to solve scale-related challenges.

It is ideal for scientists/experts working in academia, offering a number of crystal growth topics with an emphasis on mechanistic details, prediction modules, and inhibition/dispersion chemistry, amongst others. In addition, technologists, consultants, plant managers, engineers, and designers working in industry will find a field-friendly overview of scale-related challenges and technological options for their mitigation.
Provides a unique, detailed focus on scale deposits, includes the basic science and mechanisms of scale formation
Present a field-friendly overview of scale-related challenges and technological options for their mitigation
Correlates chemical structure to performance
Provides guidelines for easy assessment of a particular case, also including solutions
Includes an extensive list of industrial case studies for reference
For scientists/experts working in academia, it offers a number of crystal growth topics with emphasis on mechanistic details, prediction modules, inhibition/dispersion chemistry, etc. For technologists, chemists, chemical engineers, water technologists, consultants, plant managers, plant engineers, plant designers working in industry, it provides a more field-friendly overview of scale-related challenges and technological options to mitigate them.
List of Contributors
Preface
Biographies
Acknowledgments
Section I. Fouling and Scaling Fundamentals

Chapter 1. Water-Formed Scales and Deposits: Types, Characteristics, and Relevant Industries

1.1. Introduction
1.2. Calcium Carbonate
1.3. Calcium and Barium Sulfates
1.4. Magnesium-Based Scales
1.5. Silica Scales
1.6. Examples of Other Scales
1.7. Summary

Chapter 2. Water Chemistry and Its Role in Industrial Water Systems

2.1. Water as the Universal Solvent
2.2. Thermodynamics of Solubility
2.3. Dissolved, Scale-Forming Cations and Anions
2.4. The Formation of Ion Pairs
2.5. Suspended Solids and Their Effect on Deposit Formation
2.6. The Nucleation Process
2.7. Factors that Affect Crystal Growth
2.8. Scale Deposition and Adhesion
2.9. Concluding Remarks

Chapter 3. Mechanisms of Scale Formation and Inhibition

3.1. Scale: Definition and Influence on Industrial Processes
3.2. Theoretical Background of Scaling
3.3. Scaling in Flow Systems
3.4. Factors Affecting the Nucleation Rates
3.5. Scale Inhibition by Chemical Additives
3.6. Scale–Inhibitor Interface
3.7. How Is Inhibition Performance Quantified?
Nomenclature

Chapter 4. Corrosion Inhibitors in Cooling Water Systems

4.1. Introduction
4.2. Inorganic Corrosion Inhibitors
4.3. Organic Corrosion Inhibitors
4.4. Industrial Aspects of Corrosion Inhibitors
4.5. Conclusion
Nomenclature

Chapter 5. The Mineralogy of Microbiologically Influenced Corrosion

5.1. Introduction
5.2. Passive Alloys
5.3. Active Metals
5.4. Case Studies
5.5. Summary

Chapter 6. Biofouling in Industrial Water Systems

6.1. Industrial Water Systems: An Overview
6.2. Types of Cooling Systems
6.3. Industrial Implications of Biofilms and Biofouling
6.4. Fundamentals of Biofilm Formation
6.5. What Is Biofouling?
6.6. Biofouling at a Coastal Power Plant
6.7. Biofouling Control in Industrial Systems
6.8. Conclusion

Chapter 7. Particulate Matter: Interfacial Properties, Fouling, and Its Mitigation

7.1. Introduction
7.2. Fouling
7.3. The Fouling Process
7.4. Effects of Fouling
7.5. Conditions Influencing Fouling
7.6. Particle Transportation, Adhesion, and Fouling Interface
7.7. Heat Exchanger Type, Geometry and Process Fluid Influencing Fouling
7.8. Fouling Models
7.9. Cost Imposed due to Fouling
7.10. Fouling Mitigation
7.11. Summary
Nomenclature

Chapter 8. Water Treatment Chemicals: Types, Solution Chemistry, and Applications

8.1. Introduction
8.2. Role of Antiscalants
8.3. Antiscalant Selection
8.4. Scale Formation and Growth
8.5. Case Studies
8.6. Summary
Nomenclature

Chapter 9. Nonchemical Methods to Control Scale and Deposit Formation

9.1. Introduction
9.2. Mechanism of PWT—Bulk Precipitation
9.3. Magnetic Water Treatment
9.4. Laboratory Tests
9.5. Field Tests
9.6. Water Treatment Using Solenoid Coils
9.7. Laboratory Tests
9.8. Field Tests
9.9. Water Treatment Using RF Electric Fields
9.10. Water Treatment Using High-Voltage Capacitor System
9.11. Validation Field Tests
9.12. Water Treatment Using Catalytic Metals
9.13. Validation Studies
9.14. Conclusions
Nomenclature

Chapter 10. New Product Development for Oil Field Application

10.1. Introduction
10.2. Experiment Procedures
10.3. Results and Discussion
10.4. Summary
10.5. Conclusions
Nomenclature

Chapter 11. Patent Review Related to Scale and Scale Inhibition

11.1. Introduction
Patent 1
Patent 2
Patent 3
Patent 4
Patent 5
Patent 6
Patent 7
Patent 8
Patent 9
Patent 10
Patent 11
Patent 12
Patent 13
Patent 14
Patent 15
Patent 16
Patent 17
Patent 18
Patent 19
Patent 20
Patent 21
Patent 22
Patent 23
Patent 24
Patent 25
Patent 26
Patent 27
Patent 28
Patent 29
Patent 30
Patent 31
Patent 32
Patent 33
Patent 34
Patent 35
Patent 36
Patent 37
Patent 38
Patent 39
Patent 40
Patent 41
Patent 42
Patent 43
Patent 44
Patent 45
Patent 46
Patent 47
Patent 48
Patent 49
Patent 50
Patent 51
Patent 52
Patent 53
Patent 54
Patent 55
Patent 56
Patent 57
Patent 58
Patent 59
Patent 60
Patent 61
Patent 62
Patent 63
Patent 64
Patent 65
Patent 66
Patent 67
Patent 68
Patent 69
Patent 70
Patent 71
Patent 72
Patent 73
Patent 74
Patent 75
Patent 76
Patent 77

Section II. Biological, Environmental and Home Care

Chapter 12. Scaling Problems in Home Care Applications

12.1. Introduction
12.2. Fundamentals of Scaling
12.3. Methods for Avoiding Scale Formation
12.4. Examples of Scaling and Control in Home Care Applications
12.5. Recent Trends in Environmental Considerations
12.6. Summary

Chapter 13. Tartar and Plaque Control

13.1. Oral Cavity
13.2. Dental Plaque
13.3. Dental Calculus
13.4. Plaque Control
13.5. Summary

Chapter 14. Calcium Pyrophosphate Dihydrate Deposition Disease

14.1. Physiological and Pathological Mineralization in the Human Body
14.2. The Nature and Composition of CPPD
14.3. Mechanism of CPPD Calcification
14.4. Pathological Deposition of CPPD in the Human Body
14.5. In vitro Synthesis and Characterization of CPPD Crystals

Chapter 15. Importance of Calcium-Based Scales in Kidney Stone

15.1. Introduction
15.2. Crystallization Kinetics
15.3. Effect of Additives on Calcium Oxalate Crystallization, Results of In vitro Studies
15.4. Calcium Oxalate in Kidney Stones
15.5. Composition and Structure of Stones
15.6. Crystallization Modulators
15.7. Concluding Remarks

Chapter 16. Calcification of Biomaterials

16.1. Introduction: Implants—Problems of Their Functionality
16.2. Phase Changes in Solutions. The Formation of Crystals of Minerals from Aqueous Solutions. Homogeneous and Heterogeneous Nucleation
16.3. Thermodynamics and Kinetics of the Formation of Mineral Phases. Experimental Methods for the Investigation of Implants Mineralization
16.4. The Case of Calcium Phosphates
16.5. Mineralization of Calcium Phosphates of Heart Valve Tissues
16.6. Calcification of Biocements
16.7. Encrustation of Catheters by Calcium Oxalates
16.8. Conclusions

Chapter 17. Removal of Toxic Materials from Aqueous Streams

17.1. Introduction
17.2. Toxic Materials
17.3. Removal Methods
17.4. Disposal Issues
17.5. Selected Case Studies—Applications

Section III. Scaling and Fouling Issues by Industry

Chapter 18. Membrane-Based Desalination Processes: Challenges and Solutions

18.1. Introduction
18.2. The RO Process
18.3. Permeate Recovery Rate (Conversion Ratio)
18.4. Net Driving Pressure
18.5. Salt-Water Separation in RO Process
18.6. Water Transport
18.7. Salt Transport
18.8. Salt Passage and Salt Rejection
18.9. Temperature Effect on Transport Rate
18.10. Average Permeate Flux
18.11. Specific Water Permeability of a Membrane
18.12. Commercial RO/Nanofiltration Membrane Technology
18.13. CA Membranes
18.14. Composite Polyamide Membranes
18.15. Membrane Module Configurations
18.16. Spiral Wound Elements
18.17. Spiral Wound Element Categories
18.18. RO System Configuration
18.19. Membrane Assembly Unit
18.20. Concentrate Staging
18.21. Permeate Staging (Two-Pass Systems)
18.22. Membrane Elements Fouling
18.23. Membrane Performance Restoration
18.24. Challenges and Potential for Improvement of the RO Process

Chapter 19. Cooling Water Systems: An Overview

19.1. Context and Paradigms
19.2. Cooling Systems and Cooling Tower
19.3. New Technologies and Projects
19.4. Audit in Cooling Towers
19.5. Cooling System: Capability, Control and Performance
19.6. Guidelines for Control of Cooling Towers

Chapter 20. Fouling in Dairy Processes

20.1. Introduction
20.2. Mechanism of Fouling by Milk and Milk Components
20.3. Composition, Types, and Structures of Fouling
20.4. The Measurement of Fouling
20.5. Factors Affecting Fouling by Milk
20.6. Equipment Fouling in Milk Powder Plants
20.7. How to Limit Fouling
20.8. Cleaning-in-Place
20.9. Conclusions

Chapter 21. Scaling in Alkaline Spent Pulping Liquor Evaporators

21.1. The Kraft Chemical Recovery Process
21.2. Types of Scale Deposits in Alkaline Spent Pulping Liquor Evaporators
21.3. Why Does Scale Form?
21.4. Mitigation Methods, Including Scale Inhibition
21.5. Modeling Fouling Processes and Case Studies
21.6. Conclusions

Chapter 22. Control of Silica-Based Scales in Cooling and Geothermal Systems

22.1. Introduction
22.2. Thermodynamic and Kinetic Impacts on Geothermal Scale Deposition
22.3. Geothermal Scale Types and Formation Mechanisms
22.4. Control of Silica-Based Scales
22.5. Review of Silica Inhibitors Tested

Chapter 23. Thermal Desalination: Current Challenges

23.1. Introduction
23.2. Thermal Desalination Processes
23.3. Seawater Chemistry
23.4. Scale Characterization
23.5. Thermodynamics and Kinetics of Scale Formation
23.6. Control of Scale Formation
23.7. Inhibitor Mixtures
23.8. Future Directions

Chapter 24. Oil Field Mineral Scale Control

24.1. Introduction
24.2. Common Oil Field Scales
24.3. Scale Control Strategies
24.4. Scale Inhibition by Use of Scale Inhibitors
24.5. Scale Inhibition Treatment
24.6. Scale Removal Methods
Glossary

Chapter 25. Scale in Sugar Juice Evaporators: Types, Cases, and Prevention

25.1. Introduction
25.2. Types and Sources of Scale
25.3. Case Studies of Evaporator Scale
25.4. Scale Management
25.5. Conclusion

Chapter 26. Boiler Water Treatment

26.1. Introduction
26.2. Silicate Deposits
26.3. Corrosion in Boilers
26.4. Effects of Scale/Deposits in Steam Generating Systems
26.5. Production of High Pure Water
26.6. Pretreatment of Raw/Source Water
26.7. Water Purification Processes
26.8. Types of Boilers
26.9. pH
26.10. Dissolved Oxygen
26.11. Conductivity
26.12. Silica
26.13. Copper
26.14. Iron
26.15. Chloride
26.16. Sodium
26.17. Conclusion

Chapter 27. Scale Formation in Tungsten Hydrometallurgical Process

27.1. Introduction
27.2. Purpose
27.3. Experimental Section
27.3. Analytical Methods
27.4. Section 1: Tantalum–Niobium Scale: Na14(Ta0.715Nb0.285)12O37.31H2O and Na3Ta0.715Nb0.285O4 Form in the Filter Press
27.5. Section 2: Magnesium Hydroxide-Type Tungsten-Containing Scale

Section IV. Systems Support and Maintenance

Chapter 28. Analytical Techniques to Characterize Scales and Deposits

28.1. Introduction
28.2. Analytical Techniques and Analysis
28.3. Case Study 1—Power Plant Scrubber Scale
28.4. Case Study 2—Membrane Technology
28.5. Case Study 3—Blocked Cooling System in Polyethylene Plant
28.6. Case Study 4—Heat Exchangers in the Oil and Gas Industry
28.7. Case Study 5—Sugar Cane Juice Evaporator

Chapter 29. Removal/Dissolution of Mineral Scale Deposits

29.1. Introduction
29.2. Scale Removal and Inhibition/Dissolution
29.3. Mechanisms of Dissolution and Inhibition
29.4. Scale Inhibitor Chemistry
29.5. "Green" Solutions
29.6. New Green Alternatives
29.7. Future Prospective

Chapter 30. Scaling Indices: Types and Applications

30.1. Introduction
30.2. Applications
30.3. Summary and Recommendations
Appendix 1: Derivation of a Simple Index

Chapter 31. On-Line Monitoring of Water Treatment Chemicals

31.1. Water Quality
31.2. Complete Water Analysis for Scale Control
31.3. Analysis of Individual Scale Components
31.4. Analysis/Monitoring of Scale Control Product
31.5. Product Monitoring—Individual Component
31.6. Biocide Monitoring and Control
31.7. Corrosion Control Products
31.8. On-line and At-line Analyzes

Index
Hardback ISBN: 9780444632289

eBook ISBN: 9780444627520
Zahid Amjad
Zahid Amjad received his BSc in Chemistry (Honors) and MSc in Chemistry from the University of the Panjab, Pakistan, and PhD from Glasgow University, Scotland, United Kingdom. He was a lecturer at the Institute of Chemistry of Panjab University and served as an assistant research professor at the State University of New York at Buffalo, New York. He started his professional career as an R & D scientist. During his more than 30 years at Calgon Corporation, Pittsburgh, Pennsylvania, and Lubrizol Advanced Materials, Inc., Cleveland, Ohio, he has worked in various fields, including water treatment, water purification, cosmetics, home care, oral care, and pharmaceutics, and related fields.

Dr. Amjad has presented numerous invited lectures and participated in symposiums around the world. He has published more than 200 papers, has contributed to numerous book chapters, has edited seven books, and holds 30 US patents. His awards include Induction into the National Hall of Corporate Inventors, EDI Innovation Award, and the recipient of the Association of the Water Technologies' Ray Baum Memorial Water Technologist of the Year Award.

Dr. Amjad is a member of several societies and has organized several symposiums on crystal growth formation and inhibition, physico-chemical processes at solid-liquid interface, adsorption, desorption, and dispersion. He is the owner of Aqua Science and Technology LLC, Columbus, Ohio, which provides consulting services for industrial water treatment, separation processes, and related technologies. Dr. Amjad currently serves as a visiting professor in the School of Arts and Sciences, Walsh University, North Canton, Ohio.
Affiliations and expertise
School of Arts and Sciences, Walsh University, N. Canton, OH, USA
Konstantinos D. Demadis
Kostas Demadis was born in Komotini (Thrace, Northern Greece) in 1967. He received his Bachelors Degree from the University of Athens, Greece in 1990 and his Ph.D. in Chemistry at the University of Michigan, USA in 1995. His Ph.D. theme was in bioinorganic chemistry (structural and functional modeling of the active site of nitrogenase enzyme). He then moved to the University of North Carolina, Chapel Hill (UNC) for post-doctoral, working on the intricacies of Osmium chemistry. In 1998, he was hired by Nalco Chemical Company as a Senior Chemist in their Research & Development Division, switching research gears and "entering" the water treatment world.

In 2003 Kostas started his appointment as Assistant Professor in the Department of Chemistry, University of Crete, in his homeland Greece. He created the Crystal Engineering, Growth & Design Laboratory. Kostas is currently Professor of Chemistry.

Kostas' research group is interested in a number of projects. Metal phosphonate chemistry (synthesis, characterization and application of metal phosphonate materials), functional hybrid materials, silicon chemistry (modeling of biosilicification mechanisms), water treatment issues (mineral scale inhibition, corrosion control, metal ion absorption), controlled release of active ingredients (in particular phosphonate-based drugs), green chemistry.

Professor Demadis has published over 130 papers in peer reviewed journals, 16 chapters in books, three edited books, and is the inventor of two patents. He has delivered over 50 invited talks and over 100 conference presentations. For more information, see http://www.chemistry.uoc.gr/demadis.
Affiliations and expertise
Department of Chemistry, University of Crete, Heraklion, Greece